Kanye Says He Is A Soldier Of Culture+T.I. AXEd From Endorsement Deal
​
Oct 19 | by _YBF
​ ​ ​ ​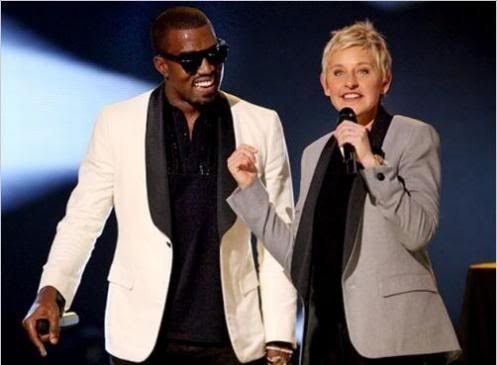 Kanye West dropped by "The Ellen DeGeneres Show" yesterday to show a sneak peek of his new movie "Runaway." See what else he had to say inside plus get the deets of T.I.'s now former deal with AXE...
Kanye West spoke with Ellen earlier today for his first real sit-down chat (besides "Jay Leno") since he was publicly banished after the Taylor Swift incident in 2009. Kanye told Ellen what he's been up to and previewed a clip from the 35-minute experimental movie for "Runaway," which MTV and BET will premiere in full on Saturday at 8 p.m. ET.
After the Swift incident he took the advice of friend rapper Mos Def, who advised 'Ye to get out of the country for a while until things cooled down." He said,
"I left America. I stopped doing music altogether. I just took some time I went to Japan just so I could get away from paparazzi altogether. Then in November I moved to Rome and just lived there, and when I came back to the States I moved to Hawaii. I lived there for about six months and just worked on music."
When Ellen asked if he paid attention to the MTV VMAs media storm, it got a little emotional as he said, "What was good about going away it was the first time that I got to stop since my mom had passed," referring to his mother, Donda West's, 2007 death.
"I had never stopped and never tried to even soak in what all had happened. It was the first time I had stopped since I had made it. Since I had started. It was time to take a break and develop more as a person, as a creator and focus more on my thoughts and my ideas and what I wanted to bring to the world."
Ellen then got deep and asked if the Henny he was sippin made him run on stage. And Kanye said in the moment, he just felt like he had something to get off his chest. He described feeling like an unwanted pop culture canary in a coal mine and swore to never again attend an awards show.
"I feel like in some ways I'm a soldier of culture. I realize that no one wants that to be my job and I'll never go on stage again. I'll never sit in an award show again. Will I feel convicted about things that really meant stuff to culture that constantly get denied for years and years? I'm sorry, I will. I cannot lie about it to sell records."
Now...that's a deep statement coming from a music artist as record companies, like other businesses, are mainly concerned about the bottom line. But I'd rather a soldier of culture than a puppet of the industry or a stereotypical plaything. This kinda make me love Kanye a little more. And his whole "rebellious guy" thing.
Watch a clip of the interview below: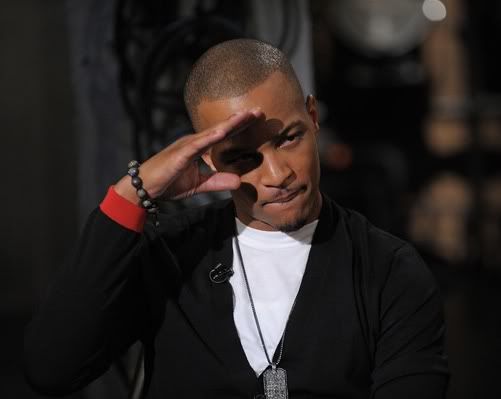 T.I. signed with AXE earlier this year and now he's already been removed from their website. A while back we reported that T.I.'s legal troubles put him in danger of losing his deal with deodorant maker AXE...and it did. A rep for the company says "We will no longer feature T.I. in our promotional campaign."
The decision comes one month after the company publicly stated it was "troubled" by T.I.'s recent arrest for drug possession. So that's one less check coming into the T.I./Tiny household with all those mouths to feed. SMH.
​ ​
​ ​ ​