Willow Smith Whips Her Pup Into Shape+Rihanna's Day/Night "Who's That Chick" Video Mash Up
​
Oct 20 | by Natasha
​ ​ ​ ​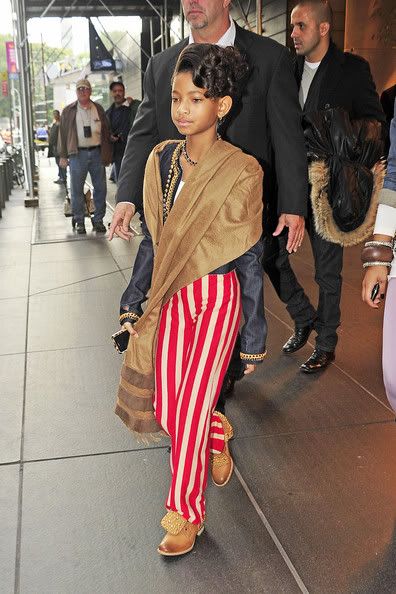 Willow Smith has been toting all around NYC this week promoting her new video "Whip My Hair". And this time she was just doing her typical 9-year-old chores and taking her pup out for a walk. Well....her handlers were.
Pics of Willow, plus Rihanna's full day and night versions of her "Who's That Chick" video...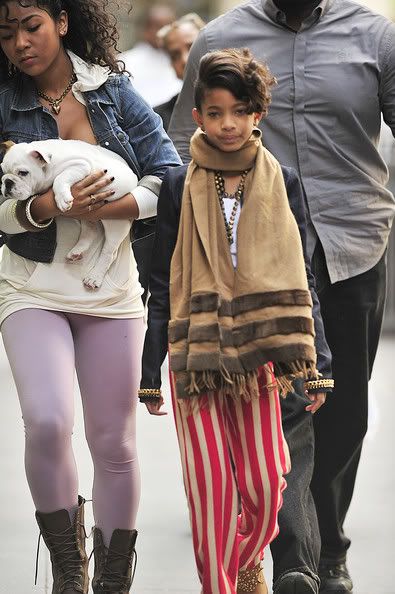 Cute pup!
She left the Mandarin Oriental hotel yesterday to walk in a little park with her doggie. Gotta scoop the poop!
Here's the full versions of both the daytime and nighttime versions of Rihanna's "Who's That Chick" video. She explains to Entertainment Weekly about the vid that simultaneously is incorporated onto Limited Edition Doritos bags:
This is the first time my fans will be able to interact with me in one of my videos. We shot the video for "Who's That Chick" in two versions: day and night. With the Doritos bag you'll be able to change back and forth between the two videos and it will be different every time.
Rih also dished to the mag that she's the badass in her new Battleship movie, her "Raining Men" collabo with Nicki Minaj on her upcoming LOUD album is about there being many men available if things don't work out with one, and she may add in a duet with her bestie Katy Perry.
​ ​
​ ​ ​