WEEKEND FOOLERY: Antoine Dodson Is A "Project Millionaire"!
​
Oct 23 | by Natasha
​ ​ ​ ​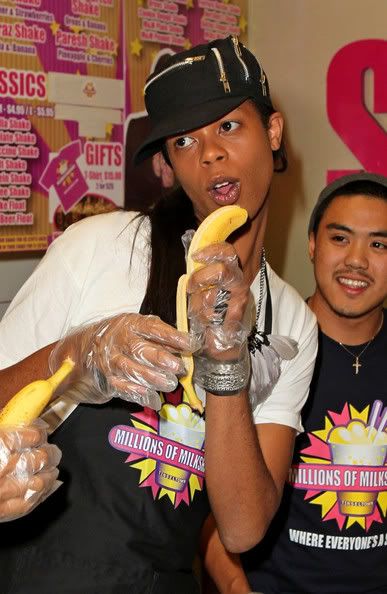 It's the reigning king of Youtubery again. Does Antoine Dodson's "Project Millionaire" milkshake bring all the boys to the yard?
Pics of him serving up his new signature drink in L.A. when you read on...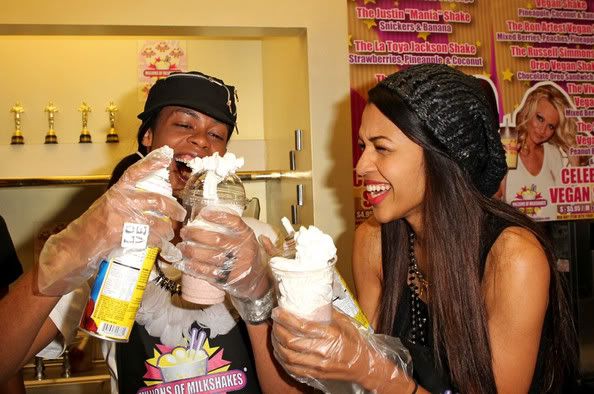 Antoine and actress Kali Hawk (remember Faison Love's girlfriend in Couples Retreat?) were hanging out yesterday in L.A. And they stopped by Millions of Milkshakes to join the rank of celeb milkshake namesakes to mix up and serve their own signature milkshake called "Project Millionaire". Sigh.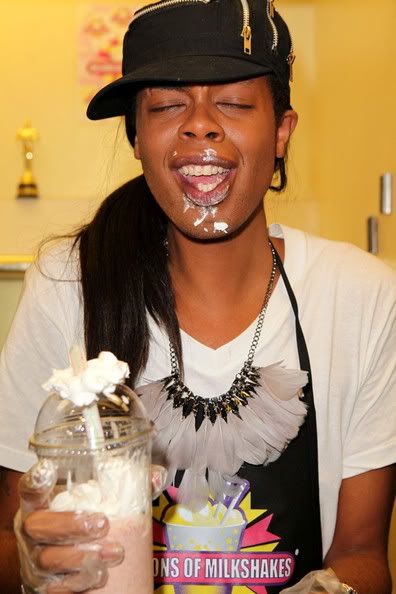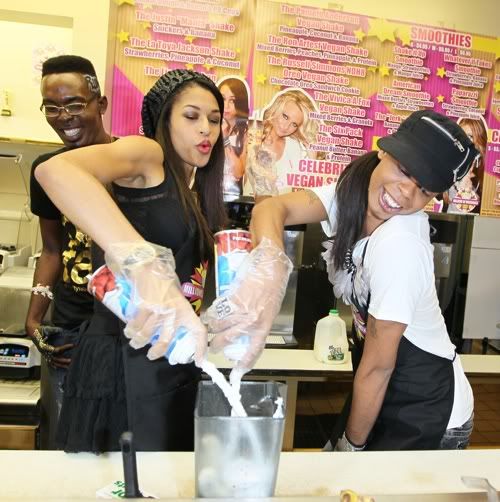 These pics are many many things...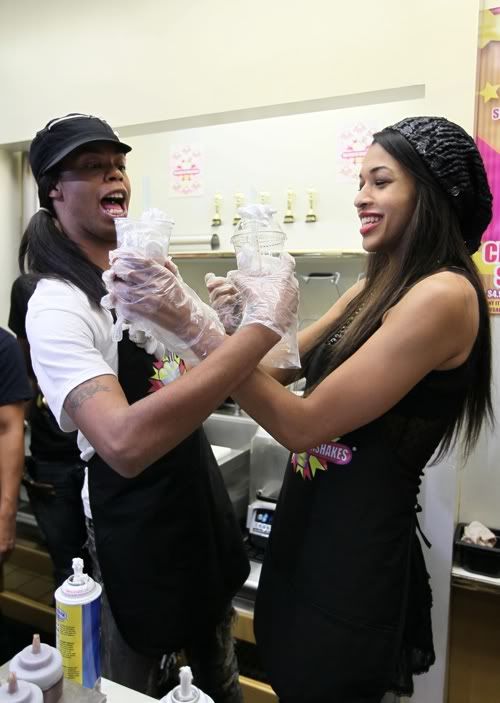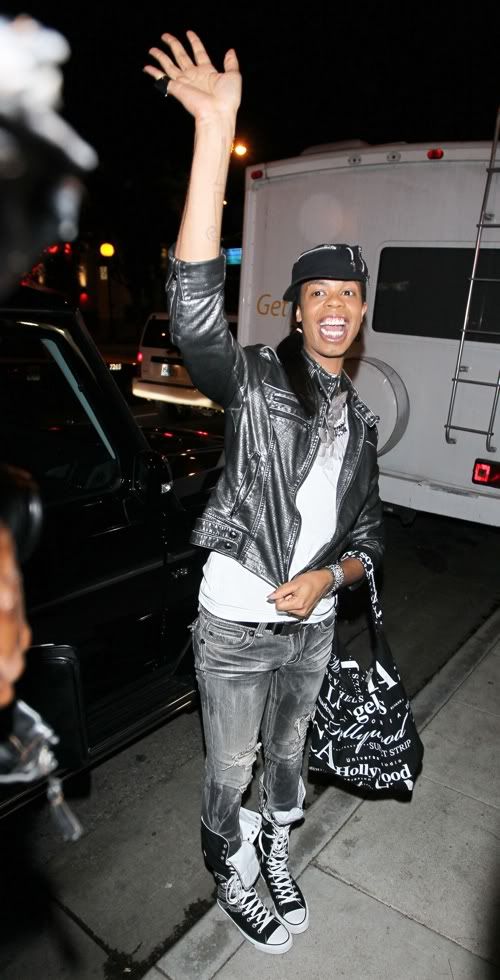 I just wonder if his autotuned version of his "Bed Intruder" track was playing in the background during the photo ops. Gotta love the semi-come ups....
Pics via WENN
​ ​
​ ​ ​