Willow Smith: "I Want To Be Famous Like My Mommy & Daddy!"
Oct 26 | by _YBF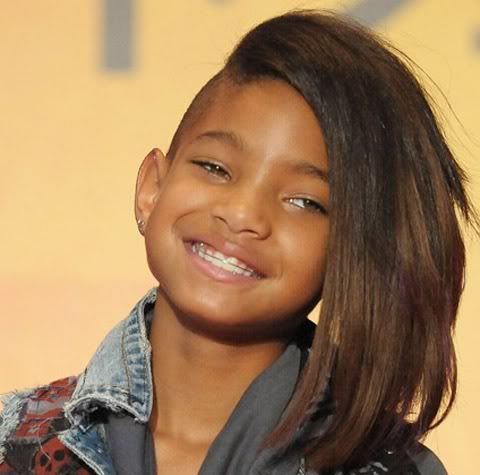 YBF chick of the moment Willow Smith recently gave an interview that goes inside her world, reaching her dreams, and what it's like to be the child of Will and Jada Smith. See what Willow had to say inside....
Willow Smith has become a viral sensation with the video for "Whip My Hair" getting more than 7 millions views and her single for the song debuting on iTunes today. But what sets her apart from many performers is that little Willow has a message to convey.
In a recent interview witht he AP, she says she wants her music to help everyone follow his or her own path, "to be individuals and do what they think is good and just be themselves."

And growing up, she was struck by the bright lights, big cities and red carpets. So she admits a part of doing what she does is because she wants "to be famous like her mommy and daddy."
With her song being played in clubs and on the radio, Willow said of the song's success, "I just think that it's like, individuality that they're excited about." She's due to release her first album on Jay-Z's Roc Nation sometime next year.
Though Willow played the daughter of her father's character in the blockbuster movie I Am Legend, she was more influenced by her parents' musical careers.

"I would go on tour with them and watch them and I'd be like, 'Oh my gosh, that's what I wanna do.' I wanted to make a difference now, (and) because I wanted to be big and famous like my mommy and daddy and help people."
She describes her style as "punk rock meets preppy" and says her musical idols include Billy Idol ("his music is really tight") and Lady Gaga.
When asked what the best advice her parents ever gave her was, Willow said it's the same as the message of her music, "They said never be afraid to be yourself," she said, "even when you're in the spotlight."
Sweet.