CELEBS SENDIN' TWITPICS...
Oct 29 | by _YBF
Here's our latest roundup of Twitpics and Tweets from your fave YBF celeb Twitter-ers.
Read on to see Swizz Beatz, LaLa, Rick Ross, alicia keys, Angela Simmons, 50 Cent, Lance Gross, KeKe Palmer and more....

Swizz Beatz (@THEREALSWIZZZ) got all artsy with wifey Alicia Keys and posted some of his artwork for us to see. He said "THIS IS HANDS DOWN THE BEST CANVAS I EVER PAINTED! ITS MY BEST WORK EVER WOW!!!!!!!! ART IS LIFE & LIFE IS LOVE..." Mrs. Beatz has this picture as her background on her twitter page as well. Cute.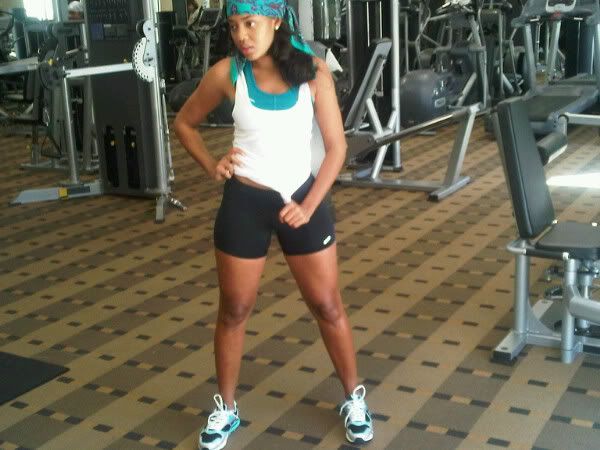 Angela Simmons (@AngelaSimmons) is going hard in the gym. She shows off how she stays fit saying "Boutta GO hard.. filming for you guys to see it ☺" She said earlier on her twitter that she was going to film a gym session and ustream it later. Who's interested?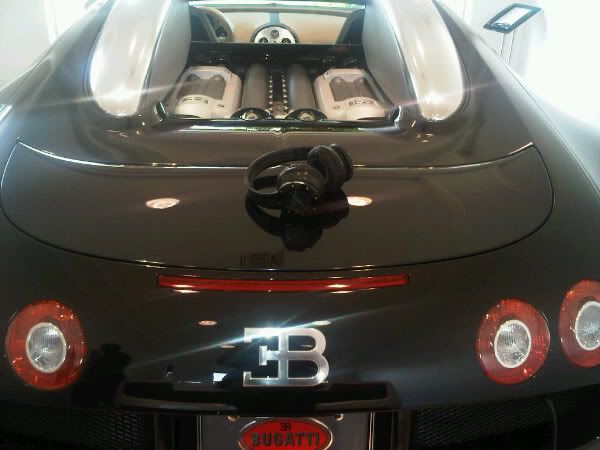 50 Cent (@50Cent) is full of himself lately. First he twitpic's himself and says to his followers "I look good don't front lol" then he shows everyone why he's the BOSS showing off his Bugatti. He said "Bugatti anyone think big baby only the best" Nice whip!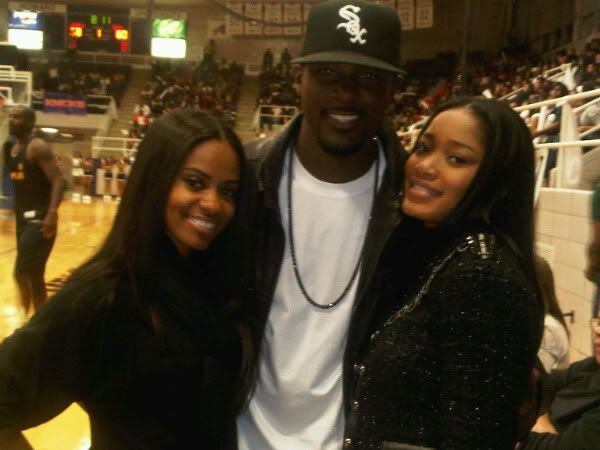 Lance Gross (@lancegross) taking pictures at the HU Homecoming celebrations. Here kicked it at the celeb basketball game yestreday with Keke Palmer (@keekadee) and Asha Kamali (@ashakamali).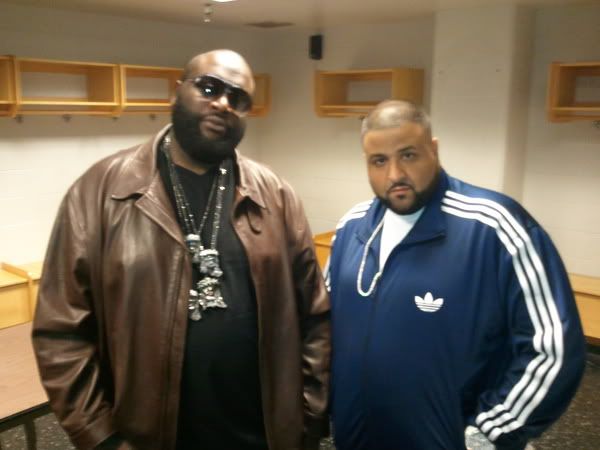 Rick Ross (@rickyrozay) and DJ Khaled backstage making the homecoming rounds in Tallahassee, FL at FAMU.
And Lala (@lala) showed a sneak peak of her on the set at her Fearless Mag shoot.