PICS & DEETS: "Non-Couple" Ashanti & Nelly Hit His Listening Party
Oct 29 | by Natasha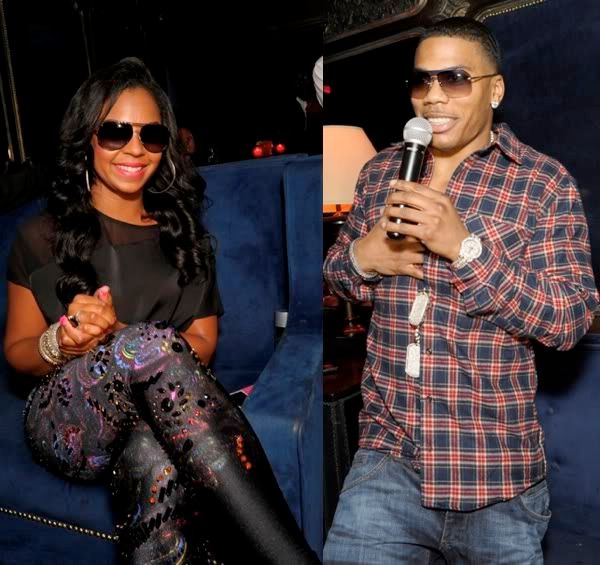 After Nelly proclaimed Ashanti's not his girl at all...and Ashanti co-signed with an over enthusastic "we're not a couple" tirade, the two were spotted together--again--at Nelly's listening session last night at The Griffin in NYC.
Pics and details of the "non-couple" at the listening party for Nelly 5.0 when you read on...
At this point, there are about 7-10 people in the world who actually care whether or not Ashanti and Nelly are a couple. However, I just feel some kind of way watching a chick support a dude at all his ish (and him at hers every now and then) when she's not even on the same label and they constantly try feed us the okie doke. And, even worse, it makes Ashanti look some type of way when even after years, a man not only doesn't claim you, but he publicly disclaims you. Just had to get that off my chest.
Ashanti's obviousLy OK with it all because she was cozied up to Nelly's side all night. According to Page Six:
Ashanti only had eyes for Nelly Tuesday night at a private listening session for his album, "5.0." The rumored on-again couple walked into Meatpacking lounge The Griffin and left together, a witness said. "Ashanti sat by his side the entire night and smiled while [Universal Motown President] Sylvia Rhone read Nelly's accomplishments," our spy said. "They seemed to be enjoying each other." Ashanti and the hip-hop star, who split last year, denied a reconciliation after they were spotted together again in August. Ashanti's and Nelly's reps had no comment.
Interesting.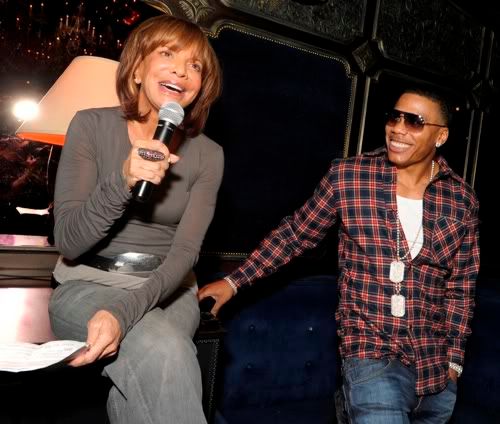 Motown head Sylvia Rhone hit the event to give deets about the album and sing Nelly's praises.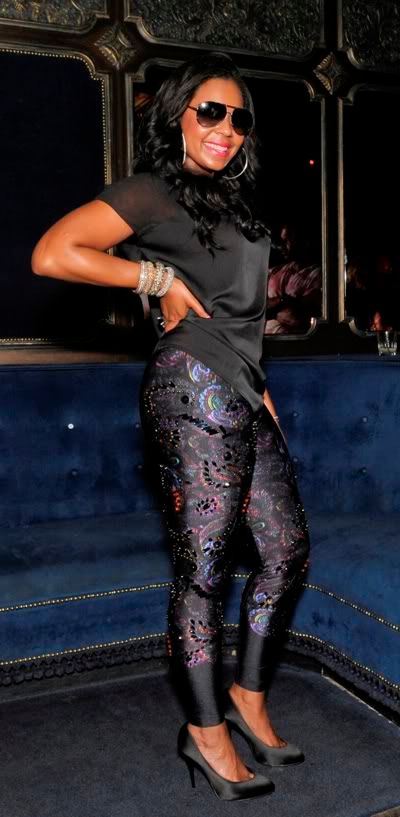 And Ashanti was there rocking some cute leggings.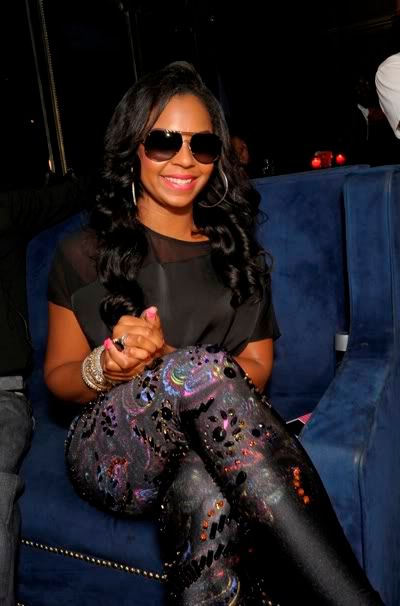 Cute look for her.
Photog: John Ricard