VIDEO: Rapper Diamond Gets Car Repossessed During Video Shoot
Oct 29 | by YBF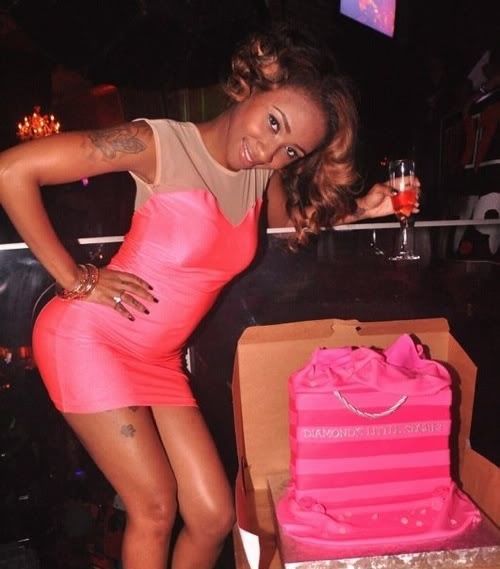 Diamond was on the set of a video shoot when the repo men came and took her car away. We've got the video when you read on...
Diamond was at a Young Money video shoot yesterday in Atlanta. While preparing for her scene, she received some unexpected guests - the repo men.
Here's the video:
As soon as "her" car was taken, Diamond took to Twitter to explain her side of the story:
What type of receipt is that?! This is something that could easily be made in a Word document. She needs to get her money back from whomever she 'bought' the Camaro from and gave her this shady receipt.
Diamond isn't having the best luck with cars. She was just recently in a car accident and flipped over three times. Girrrrl.....
UPDATE: Her boo Lil' Scrappy also responded to tweets about Diamond being 'broke' saying, "I'm dne talkin to broke hoes tht aint gotta life worried bout my bitch who got bred yall want it to b bad but we still got the car anweriden" I will never understand why women allow their men to call them out of their name SMH