POLITICAL FAB: African Americans Make Election History...And Not Only In A Good Way
​
Nov 03 | by _YBF
​ ​ ​ ​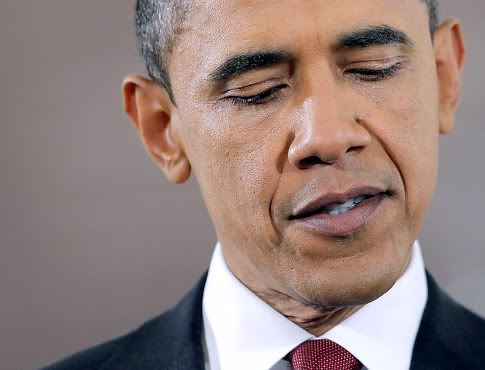 Midterm elections were a bittersweet moment for many. Though Republicans are back in control of the House of Representatives (putting a damper on any President Barack Obama policies) a few African Americans managed to make history with their elections.
Why should you care? Because ish could get even more ugly for EVERYONE. Read on for deets...
Voters gave control of the House of Representatives to Republicans in midterm elections, possibly sending a message of discontent to Washington two years after Barack Obama's historic win. By this afternoon, The GOP held 239 seats to the Democrats' 183. It was a massive gain of 60 seats for the Republicans - the biggest margin in 62 years. Prez O just said in this afternoon's press conference that he "feels bad" about this and takes the blame.
Rep. John Boehner, a Republican from Ohio, is expected to be the new House speaker, replacing Rep. Nancy Pelosi, a Democrat from California. The Democrats retained control of the Senate, but sadly there are no African Americans in the U.S. Senate now.
CBS News reports that approx. only 10% of African Americans turned out to vote (the rumor of 4.7% does not check out). Still, sad and disappointing to say the least as that's only about 4 million black voters out for over 40 million black americans. Big Senate elections like Kendrick Meek in Florida were lost. And now, not only is there no representation of blacks in the U.S. Senate for the next few years, but getting President Obama re-elected in 2012 was just made extremely difficult. House Republicans will likely make any of the Prez's policy improvements impossible by shooting them down with their majority.
There were a few bright spots for African Americans though. Massachusetts Governor Deval Patrick became the first African-American governor to be given a second term in office. In South Carolina, Tim Scott was elected to Congress becoming one of two black Republican members of Congress. He joins Tea Party favorite Allen West of Florida, who defeated his Democratic rival. Tim and Allen are the first Black Republicans in Congress since former Congressman J.C. Watts represented an Oklahoma district.
Another milestone was made in a southern state as Terri Sewell, a Princeton and Harvard educated lawyer became the first Black woman to serve in Congress from the state of Alabama.
No word yet on whether Tim or Allen will join the Congressional Black Caucus, which is currently made up of all Democrats.
Your thoughts?
​ ​
​ ​ ​