Jay-Z Announces Jay Electronica Signs To Roc Nation
Nov 13 | by Natasha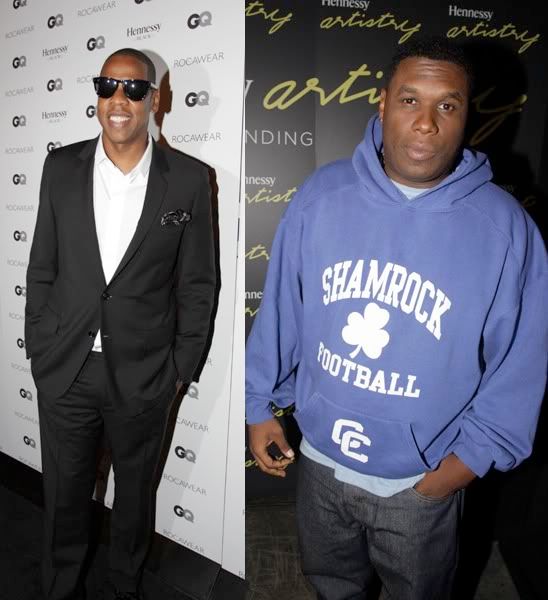 It's official. Two Jays are about to make some music together. Jay-Z just announced at his secret concert tonight in NYC that he signed rapper/producer/Erykah Badu's baby's father, Jay Electronica, to Roc Nation.
The deets when you read on...
Mr. Carter is putting on a secret concert at The Box in NYC as we type. And he just announced to the crowd that Jay Electronica has just signed on to his label Roc Nation. That may explain why Mr. Carter didn't perform himself. But Electronica performed 3 songs.
Well that's an interesting move for the rapper/producer. New Orleans native (504 stand up!) Electronica first gained popularity back in 2007 when he put his mixtape Act I: Eternal Sunshine of a Spotless Mind on Myspace. His first work was Style Wars back in 2004. He also produced for Nas' '08 album Untitled. There's been a lot of buzz and several singles, but he hasn't put out a full length studio album yet.
It was also announced Electronica is being managed by Shade 45 radio host Angela Yee (pictured above in stock photo). Even more interesting. Also in attendance at tonight's show: Beyonce, Estelle, and several Roc Nation staff and media folks.
Here's pics from inside Friday night's concert with Jay, Beyonce, cousin Angie, Ty, and Jay Electronica all celebrating: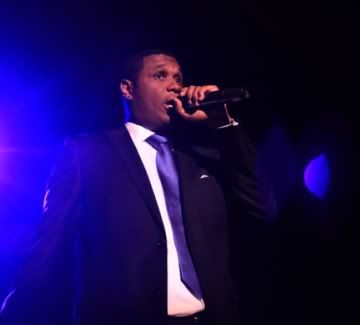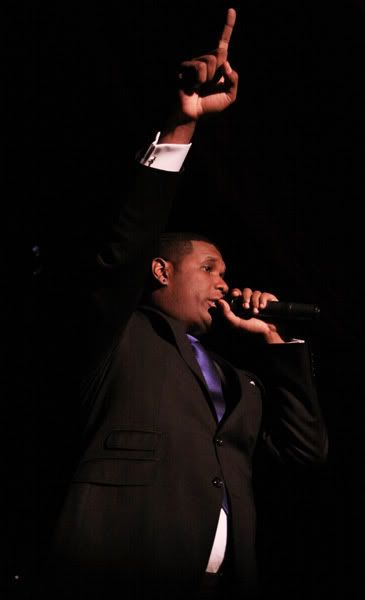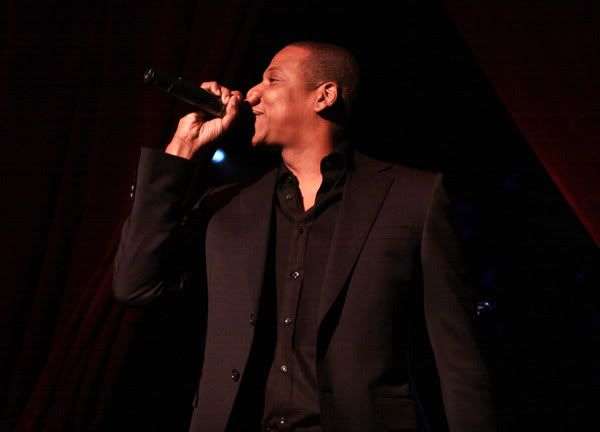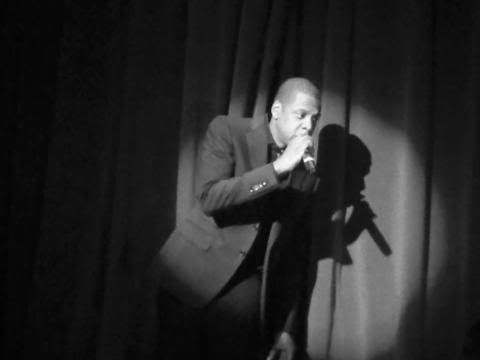 By the way, Mr. Carter is dropping his Hits Collection album November 22nd.
Photog: Noemad/Nunez