Lil Kim Blasts Nicki Minaj Again On "Black Friday" Diss! [SNIPPET]
Nov 26 | by Natasha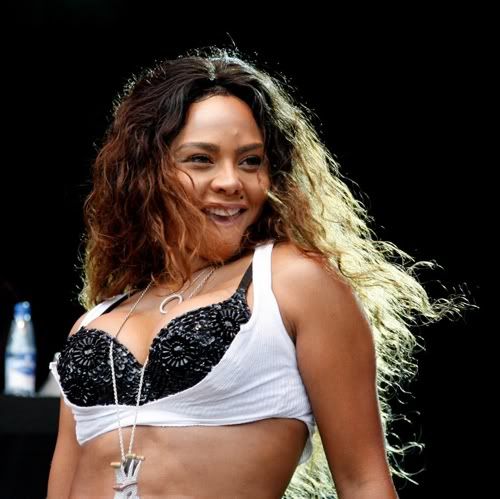 Well it was only a matter of time. Lil Kim has put out another diss track post-Nicki going in on her on Hot 97 last week. Kim's calling it "Black Friday". And we've got the fightin' words when you read on...
Kim has some words for the "Lil Kim clone clown" (Kim's words, not mine) and says "It'll a murder scene" and she's "turning Pink Friday into Friday the Thirteenth". Some of the lyrics:
This hood sh*t you and Drake aint built for/This the same sh*t the other b**ch got killed for.

We all know your last name is what got you your job/You used to put together gimmicks something like a collage.
This aint a championship fight...I been the greatest.

Who the f**k want war?? Thoughts?