PICS: Nicki Minaj, Keri Hilson, Brandy, & More Tape VH1 Divas Salute The Troops Show
Dec 04 | by Natasha
It was ladies' night for the troops last night. Presented by the USO at the MCAS Miramar in San Diego, Nicki Minaj and Keri Hilson hit the VH1 Divas Salute The Troops stage to provide eye candy and music for the soldiers.
They performed alongside Katy Perry, Jennifer Nettles, host Kathy Griffin, MC Lyte, and more. And we've got pics of the performances and backstage when you read on...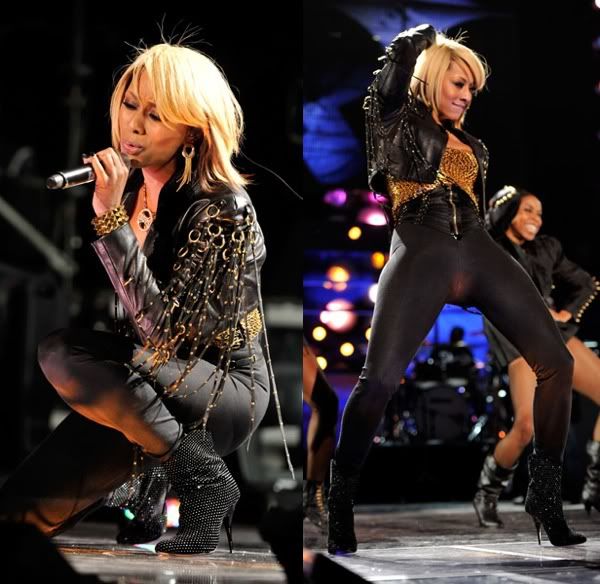 Keri took the stage to gyrate to her tracks.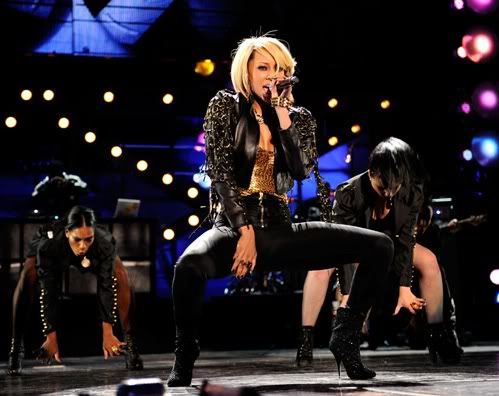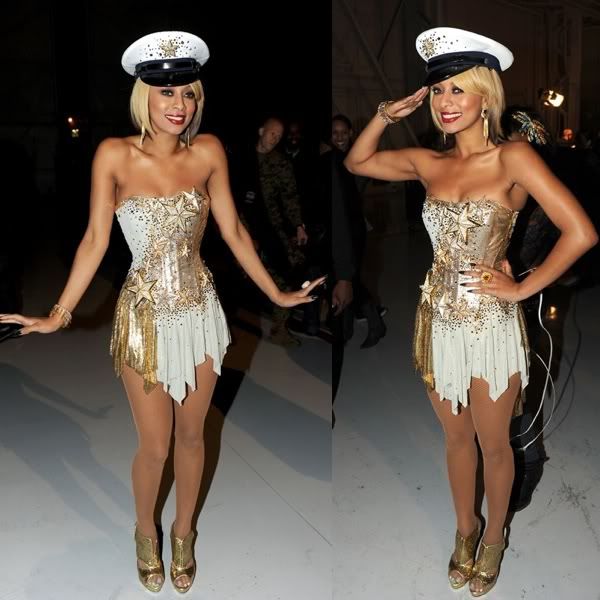 She also performed the Boogie Woogie Bugle Boy opening with Katy Perry and Jennifer Nettles in this sparkly corseted look: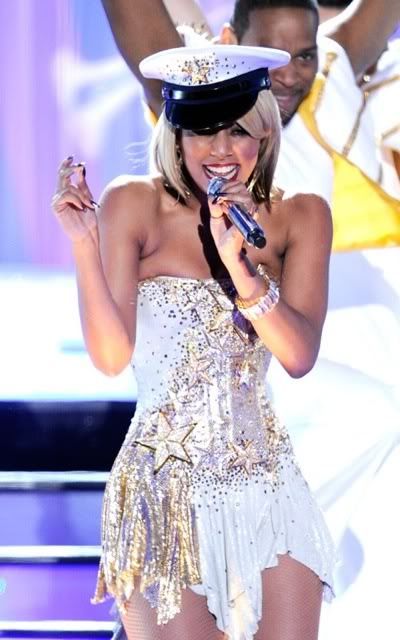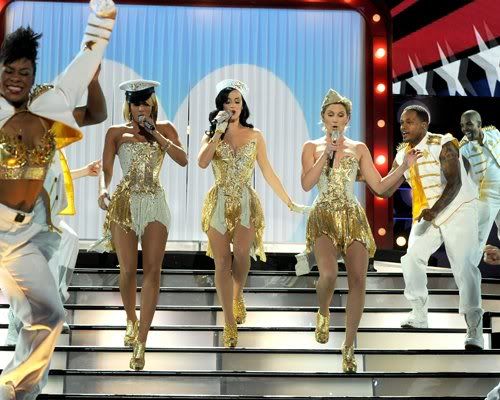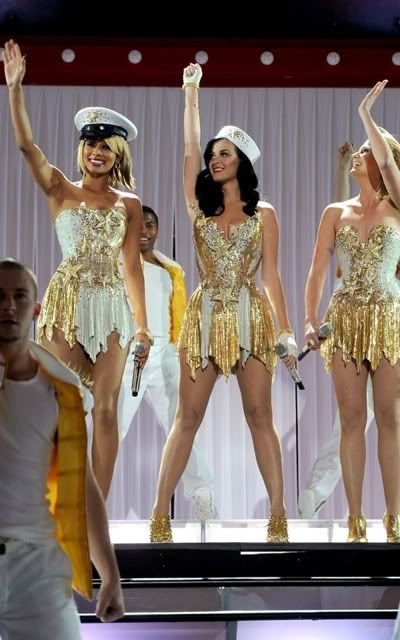 Cute in a bedazzled ice skater way.
And Nicki Minaj and all her colorful creations hit the stage to perform as well: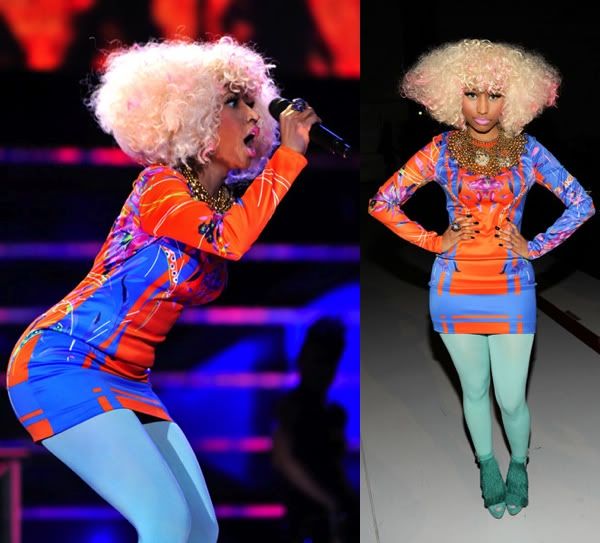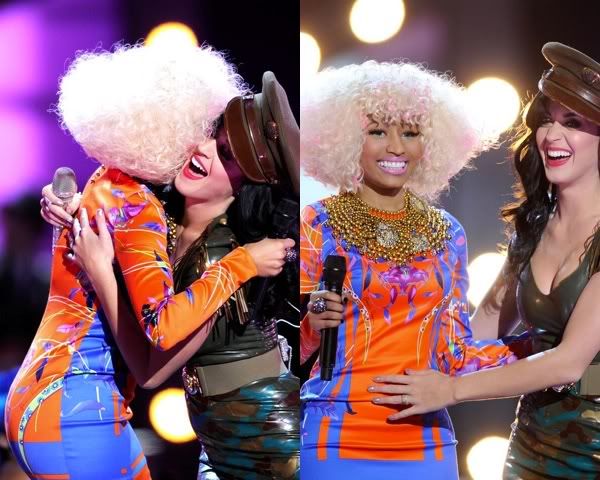 She did a duet with Katy as well.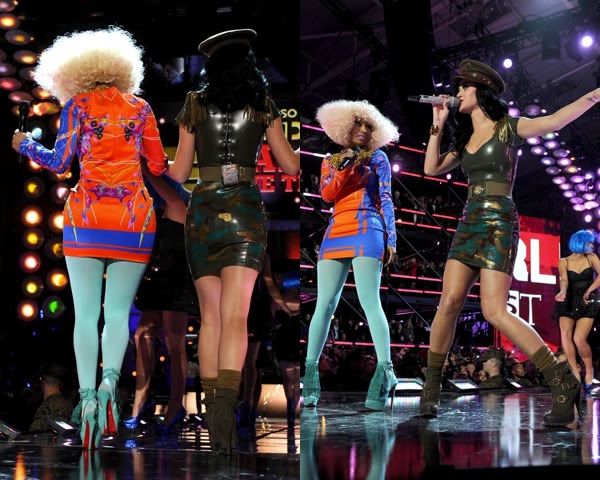 And Brandy was spotted in the audience:
Cute dress.

She tweeted that meeting Nicki was the highlight of her night.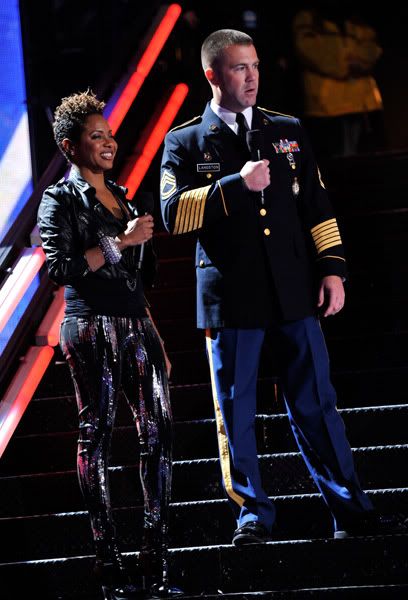 MC Lyte was on hand and hit the stage.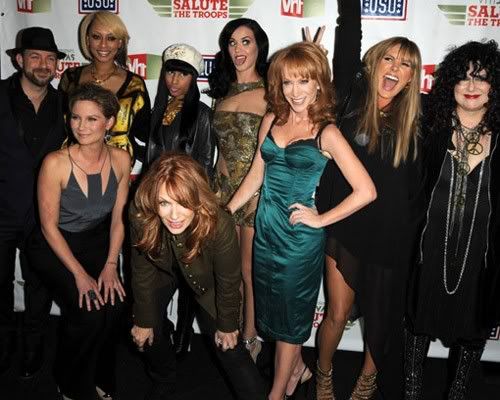 And everyone hit the press room.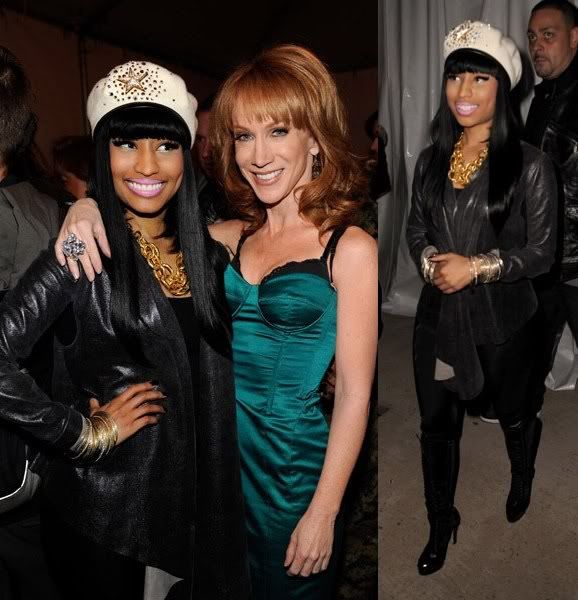 Fun times I'm sure. The show will air Sunday, December 5 at 9:00 PM ET/PT on VH1. And here's what the USO President Sloan Gibson had to say about how much this show means to our troops:
"The USO is thrilled to be partnering with VH1 and honored to be a part of delivering such an uplifting event to our nation's troops. The holidays are especially tough for our men and women in uniform and their families, and having the opportunity to touch so many troops stationed around the world at a time of year that matters most lets them know that America still cares about their welfare. There is no better time to celebrate our armed forces and support their efforts than now."
Nice.