OH SNAP: Disgruntled Employee BLASTS Lil Kim's Cousin Katrise About Their FRAUDULENT Hair Salon!
​
Jan 08 | by Natasha
​ ​ ​ ​
After all the photoshoots (where this pic is from) and opening events, folks are starting to blast Katrise Jones for her fraudulent behavior in opening up the Salon Se Swa hair salon in Charlotte--with her famous cousin Lil Kim. Kim is Katrise's business partner for these new salons.
A disgruntled former employee is blasting Katrise for owing over $60,000 to her employees and creditors. And she's even been locked up for writing fraudulent checks. Read on for the deets...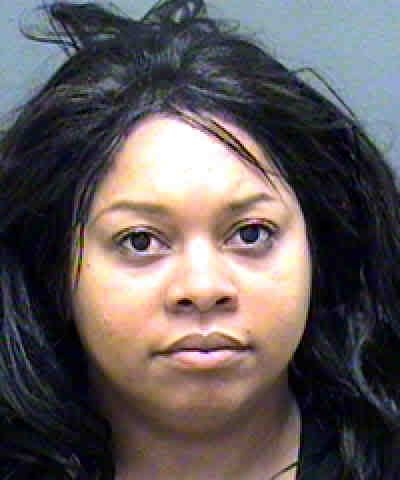 The folks over at Rasha Entertainment caught wind of a letter written by a former employee that was originally sent to the "Wendy Williams Show." Apparently, Lil Kim's cousin has a checkered past that involves not paying her debts or her employees, and she writes hot checks to get by. And still does. Here's the letter detailing the foolery:
I know you mentioned on your show about Lil Kim's salon, Salon Se Swa in Charlotte, NC. I need to give you the 4-1-1 on her crazy cousin, Katrise Jones who co-owned Salon Se Swa. First of all, Katrise does NOT pay her employees and she is in so much debt that she hasn't even paid her rent at the salon or her house. Which I hear she moved out in the middle of the night owing the landlord over $15,000. Poor Lil Kim trusted Katrise as so many others and Lil Kim needs to run the other way. I met Lil Kim and she is an innocent person in this mess that Katrise made.

Katrise is a fraud and owes over $60,000 to people including employees, rents on her "shops", her fabulous Range Rover. Here is a link to prove what I am saying. Inmate search on Katrise Jones. She has written over $15, 000 in fraudulant checks. She is what we call a HDM-a Hot Damn Mess!

Love you, gurl. How you doing.

Wow. The mug shot above was taken from Katrise's previous stint in the slammer.
​ ​
​ ​ ​