FOOLYWANG MATERIAL! Gucci Mane Cops A Brand New Ice Cream Tattoo....On His Face!!
​
Jan 12 | by Natasha
​ ​ ​ ​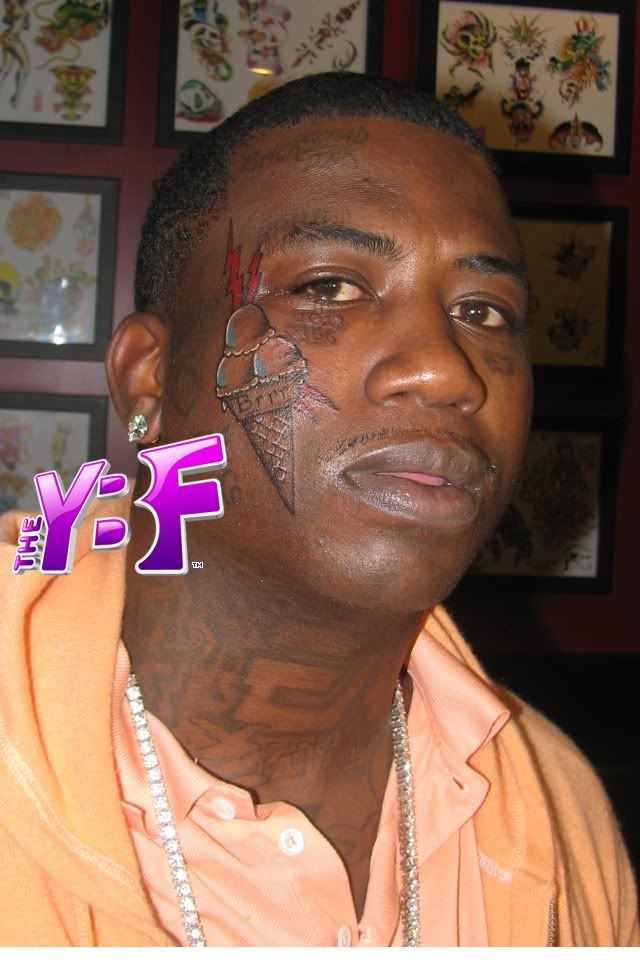 SO ICEY! Gucci Mane hopped up out of rehab/mental facility a couple days ago. And he may need to demand a refund. Dude visited Tenth Street Tattoo in Atlanta today. And got this brand new little nugget of classiness--a big ass ice cream cone complete with color, 3 scoops and the word "Brrr"--covering his whole right facial cheek.
Read on for more pics of the foolery....
Wow. Tattoo artist and owner of the shop, Shane Willoughby, is the artist behind Gucci's newest tattoo addition. And the master piercer in the shop--Jason Murray--tweeted the pics: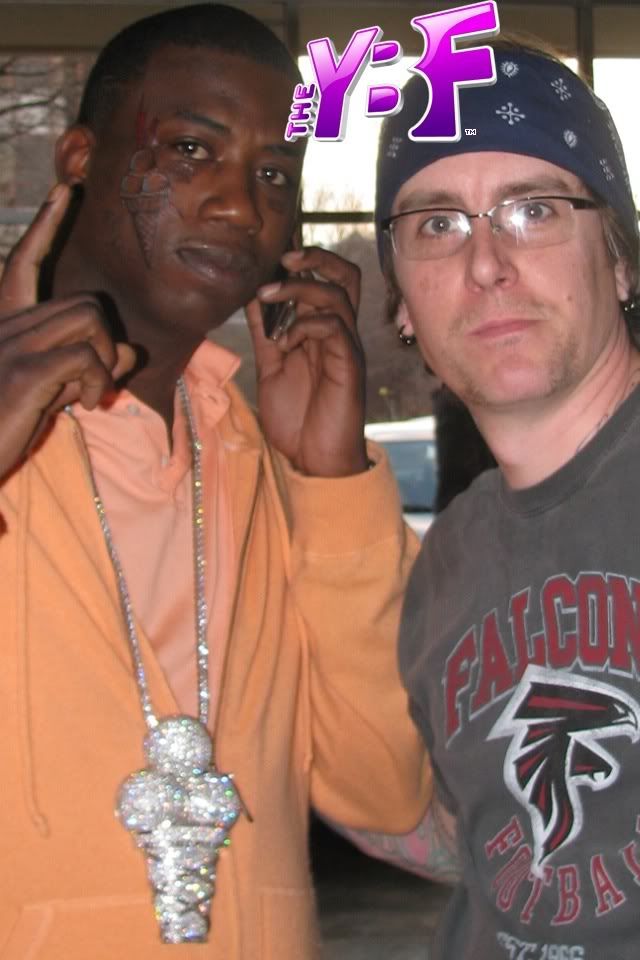 Not sure if Gucci was high or not when he did this, but by the looks of his eyes we're going with YES. Like his ridiculous ice cream chain wasn't enough. I get you want to rep for your "So Icey" record label and all....but tattooing an entire ice cream cone with red lightening bolts flying out of it on your face is NOT gangsta. And it's going too damn far. Jesus help the chil'ren...
​ ​
​ ​ ​