Oprah Tells Piers Morgan About The Child She Lost And Her Suicidal Thoughts + YBF's "BET Honors 2011" Red Carpet Footage
​
Jan 18 | by _YBF
​ ​ ​ ​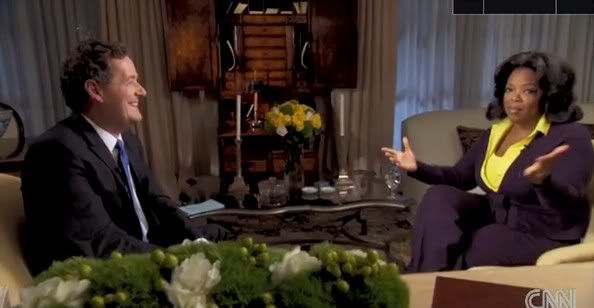 Last night Oprah Winfrey sat down with CNN's newest talk show host Piers Morgan to kick off his new show and chat about her OWN Network, her career in television and also discuss some personal tragedies like the loss of her child.
Get the deets inside plus find out how some of our YBF celebs give back to the community when TheYBF.com hits the red carpet at "BET Honors 2011."
Oprah Winfrey sat down for a deeply personal interview with CNN's Piers Morgan and one of the most shocking topics on the table was the child she tried to abort and eventually lost when she was 14.
"Getting pregnant was a result of bad choices, not having boundaries, sexual abuse from the time I was 9, 10, 11, 12 and 13," said Oprah.
Oprah then revealed to Piers the shame she felt after learning of the pregnancy and the suicidal thoughts that came. She even tried to drink laundry detergent in attempt to abort the baby herself.
And when a pregnant Oprah went to live with her father, things only got worse when he told her, "I would rather see a daughter of mine floating down the Cumberland River than to bring shame on this family and the indecency of an illegitimate child."
She then "hid the pregnancy until her swollen ankles and belly gave her away." A few weeks later, the baby died in the hospital.
Another shocking revelation was that Oprah said she "had no connection..." to the baby and viewed the death as a blessing in disguise. "When the baby died, I knew that it was my second chance."
Interesting take on it.
Watch the video here:
Last week, The YBF.com hit up the red carpet at "BET Honors 2011" and spoke to Tank, Nicole Ari Parker, Boris Kodjoe, Keyshia Cole, and Gabrielle Union about their committment to community service and how they pay it forward.
Watch the video here:

Video/Editing-- Justin Dean/www.HUReaction.com/Kiara/Angela
​ ​
​ ​ ​