Lil Kim's Cousin & Salon Co-Owner ARRESTED For Fraudulent Business!!
​
Jan 19 | by Natasha
​ ​ ​ ​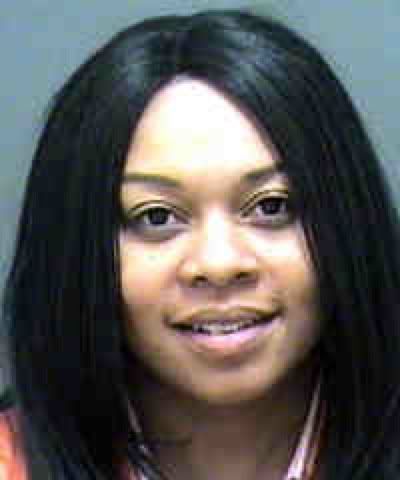 Lil Kim's cousin and business partner is back at the fraudulent business practices! YBF has learned that Katrise Jones has been ARRESTED for fraudulent business practices!
We've got the deets when you read on...
We posted the drama from one of Katrise Jones' former employees who exposed Katrise as a horrible employer who stole money and committed fraud, didn't pay employees, and partook in bad business practices a while back. Kim went into business with Katrise recently with this new chain of Se Swa salons in Charlotte.
On January 14th, 37-year-old Katrise was arrested at her salon in Charlotte for Felony False Pretense and another felony resulting from failing to return "hired property" worth over $4000.
Apparently, Katrise's businesses failed years ago due to similar foolery and she was arrested and booked then as well. But even though Kim went in as co-owner on the new Se Swa chain this past September, things haven't changed. Reason #5490 why you shouldn't go into business with family.
We're told Katrise was arrested at the salon located in Carolina Place Mall, in front of her stylist employees. Womp.
Katrise has a court date on January 25th for another separate charge. Kim...come get ya people.
​ ​
​ ​ ​