TV FAB: Kobe's Wife Vanessa Bryant Is Copping A Reality Show? + Blooper Reel From "The Game"
​
Feb 02 | by Natasha
​ ​ ​ ​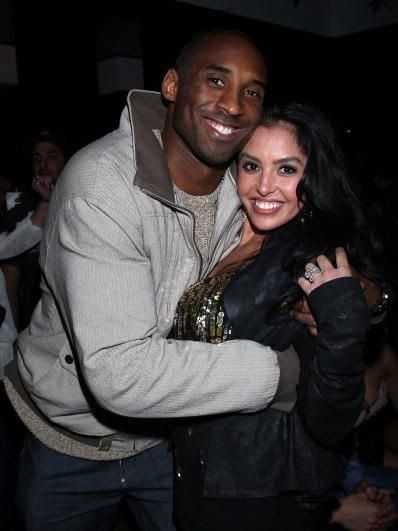 Vanessa Bryant and Khloe Kardashian are 2 Laker wives that have been going at it ever since Khloe entered the picture. While rumors have been hitting the net for over a year now that cat fights and ish talking between the two are common occurrences, it looks like Vanessa is bringing her own reality show to the masses to compete.
Deets, plus the blooper reel from "The Game" when you read on...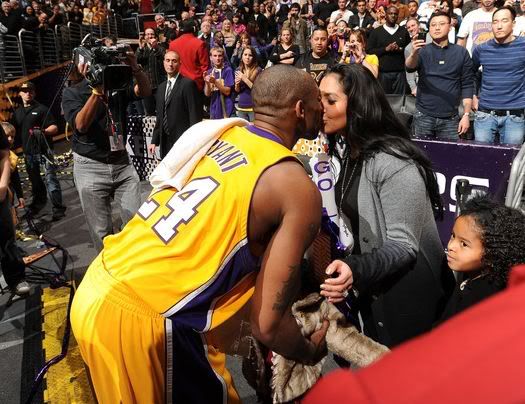 Kobe Bryant's wife, Vanessa, is rumored to be pitching a reality show to a few networks. But not without bashing Lamar Odom's wife, Khloe Kardashian's, show first.
Word has it Vanessa has banned her hubby of 10 years from ever appearing on Khloe & Lamar's upcoming show, which just got greenlit by E!. Vanessa also had a hand in banning cameras from the Laker locker room supposedly. Why? I'm sure that little "J" word has something to do with it. Jealous of what? Who knows. Both chicks are only "famous" because of who sleeps next to them a night. *Kanye shrug*
Yet and still, Vanessa is supposedly "seething" over the Odoms copping a show. According to In Touch Weekly:
"Vanessa and Khloe have been longtime rivals," an In Touch insider explains. "Vanessa has been pitching her own reality series, with no success yet, and she hates that rival Khloe is impinging on what she considers to be her terrority." Another friend adds: "Lamar has been ordered by the power that be to not talk about the Lakers Lamar might not even be able to wear his uniform on camera."

This isn't gonna end well...
Here's a blooper reel from Season 2 of "The Game." Funny ish. Check it
​ ​
​ ​ ​