Tyler Perry's Movie Posters For "Madea's Big Happy Family" + Bun B Teaches Religious Studies At Rice University + Wiz Khalifa Introduced Amber Rose To His Mom
​
Feb 02 | by _YBF
​ ​ ​ ​
Tyler Perry's alter ego Madea returns to the movies on April 22 and we have a peek at two of the movie's posters inside. Also, get the deets on Bun B teaching religious studies at Rice University and what happened when Amber Rose met Wiz Khalifa's mama.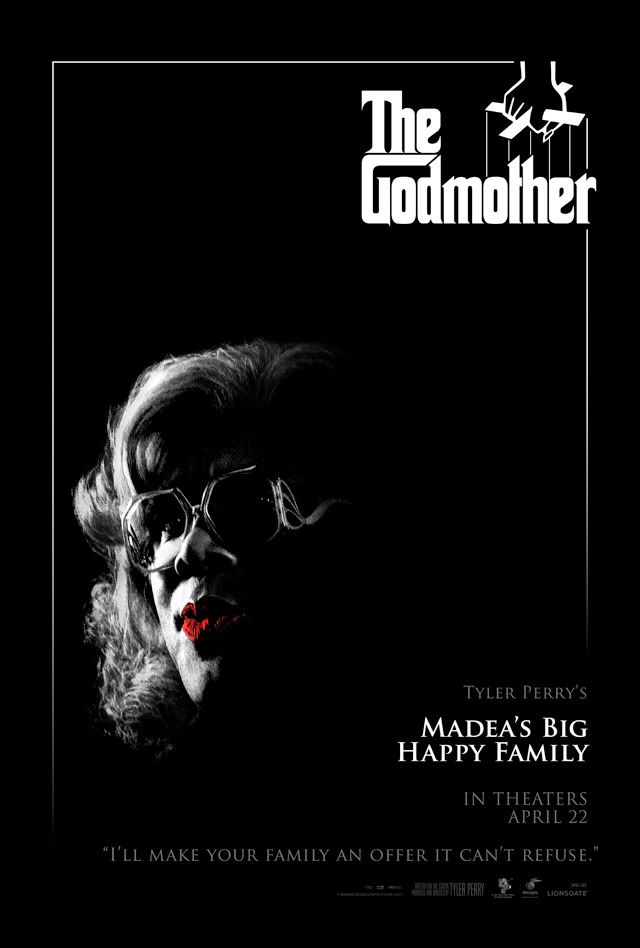 Tyler Perry has released two new movie posters advertising his new flick Madea's Big Happy Family hitting movie houses on April 22. On the funny posters, Madea is featured as both Black Swan and The Godmother. I hope Tyler releases a few more of these. He really knows how to advertise his products.
In music news...
Rapper Bun B has traded the microphone for textbooks and stained glass windows as the"Distinguished Lecturer" of Religious Studies at Rice University in Houston, Texas. The southern rapper is teaching "Religious Studies 331: Religion and Hip-Hop Culture" at Rice University because he wanted to expand the discussion past Hip-Hop 101.
"The whole point of me as a Hip-Hop artist and a representative of the Hip-Hop community teaching this course, was to inspire people that Hip-Hop doesn't have to be confined within the conditions that we know it to be confined. You don't have to just be a Hip-Hop artist in a club, or an arena or a studio or on television or on the radio. That Hip-Hop has the opportunity to educate and inform and inspire people across all walks of life, within all settings. I feel like being able to teach at a college university is a perfect example of showing how Hip-Hop can influence the minds of the next generation."
Some may find it hard to imagine Bun B is this position, but when he describes the course and what it stands for, it's easy to see his passion and what he brings to the discipline.
"People are under the assumption that this is a course that I created, but this was a course that was already in existence with Rice in association with the H.E.R.E. Project. The H.E.R.E. Project is Houston Enriches Rice Education. And what they've done with this program is taken the opportunity to bring the rich cultural history of Houston onto the campus of Rice University. Me being a part of Houston's culture, this is a part of that process. This was the first program that asked me to actually be a part of the process: the building of the lesson plan, the forming of the syllabus, the actual lectures taking place in the class—everything that helps define the course."
So what are the students learning? Bun said,
"In this class it gives them an opportunity to ask questions and go towards a deeper level of introspection with this not just being a Hip-Hop course but a religion in Hip-Hop course and being based out of the Humanities and Religious Studies department," Bun explains. "So it's really asking real questions about people. It's not just playing music and showing videos and stuff like that. We're having a real dialogue and we're showing how Hip-Hop as a culture addresses the real questions in people's lives and how that relates to one's spiritual or religious quest in life."
To his credit, the class is doing well. Its size has doubled to 250 students since the start of the semester. I think it's great that someone like Bun B can take his expertise from the street and put it in the classroom.
Also in musc news,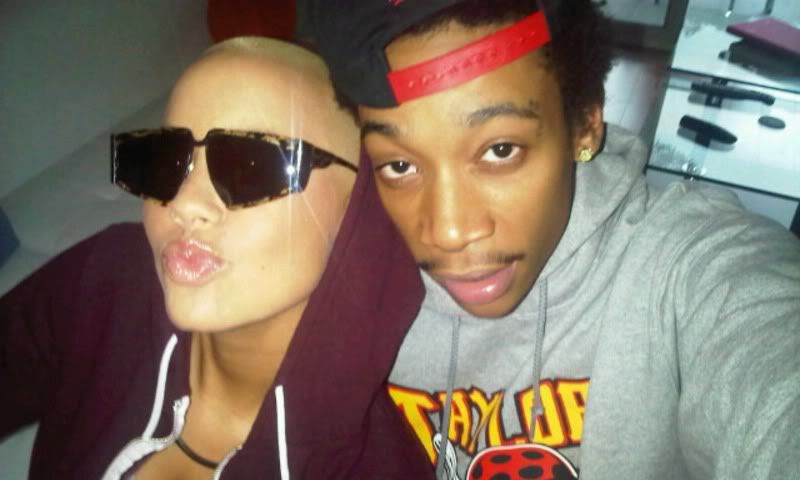 Wiz Khalifa seems very happy with Amber Rose. He even introduced her to his mama.
When asked how the romance was going, Wiz simply said, "Currently cool."
Amber has made appearances at some of his shows and they often get flirty on Twitter. In his interview with Funkmaster Flex, Wiz said during the AFC Championship game in Pittburgh, he introduced Amber to his mother and they hit it off.
Maybe Wiz will write a song for Amber. He sure has a lot of new music on the way with his new album Rolling Papers due on March 29, while his next single, "Roll Up," hit the Web last week.
​ ​
​ ​ ​