2011 All-Star Celebrity Basketball Game, Lamar Odom Puts The Pressure On His In-Law
Feb 19 | by Natasha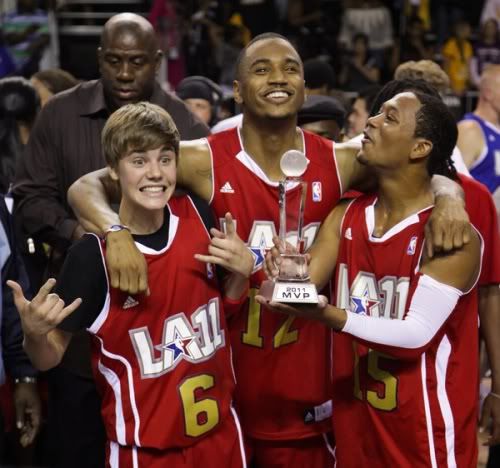 Trey Songz, Lil Romeo, Nick Cannon, Common, Magic Johnson, Lamar Odom, the Biebs, and more all hit up last night's All Star Celebrity Basketball game in L.A.
We've got pics of the celeb coaches, who took the court, and who was cheering on the sidelines, when you read on...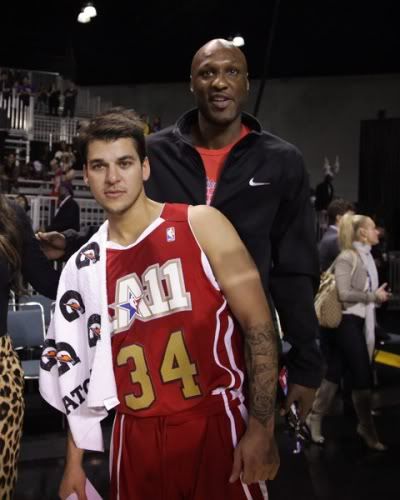 Lamar Odom was on hand to support his brother-in-law Rob Kardashian. TheYBF.com was on the scene to catch all the action last night. And Lamar wasn't shy about telling us his expectations of Rob.
"He did okay, as long as he didn't embarrass the family," Lamar told us jokingly about Rob's performance.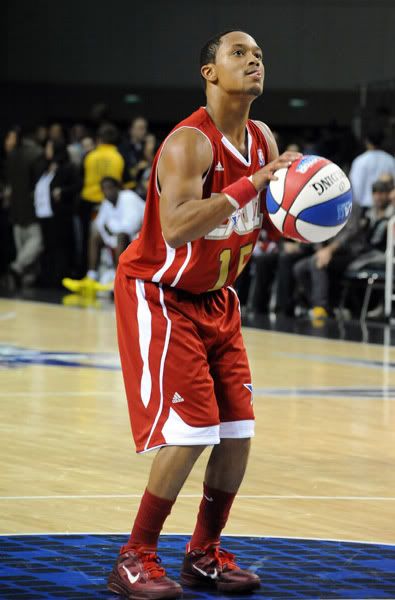 We also stopped to chat with player Lil Romeo who was excited to play and see a legend on the court again. When asked who was the most trash talker on the court, he laughed and dished, "Scottie Pippin, of course!"
And about being able to play in the game he responded, "Excited! Its amazing how many people came out to this weekend and I'm glad I got to play."
Moe flicks: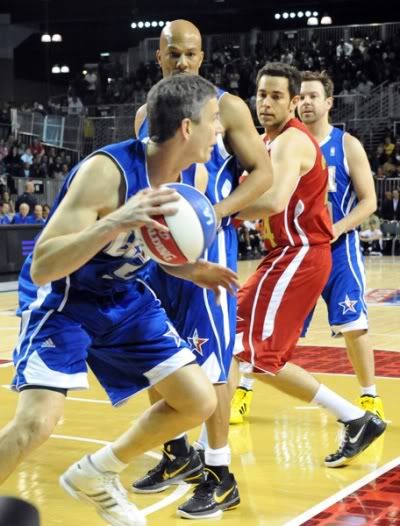 Common balled out with his celeb competitors.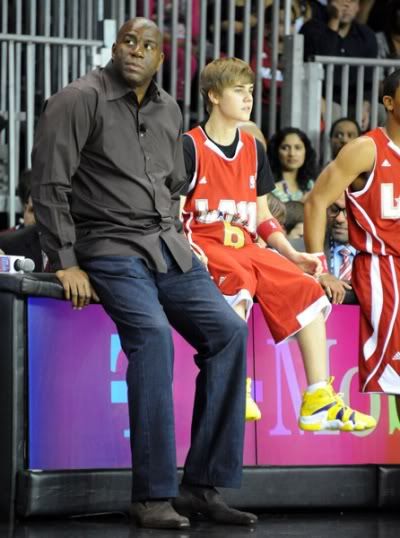 Coach Magic Johnson kicked it with Justin Bieber, the MVP of the game.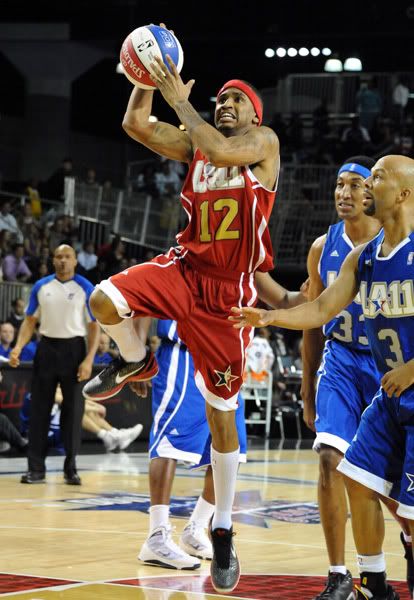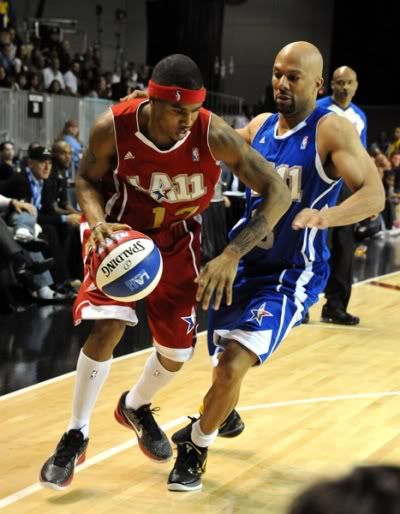 Hey Trey.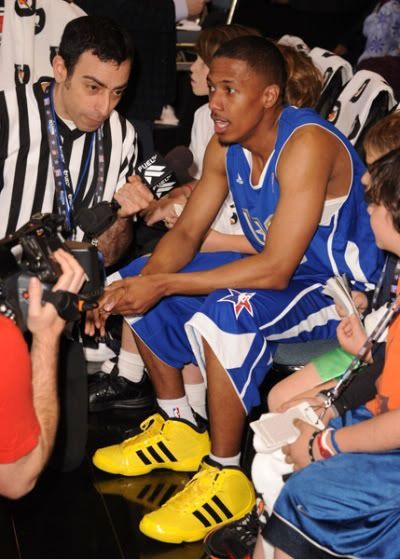 Nick Cannon did some sideline interviews in his blinding shoes.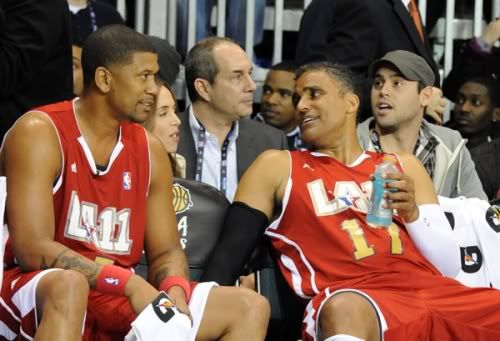 Rick Fox donned a uniform and got back to his old job.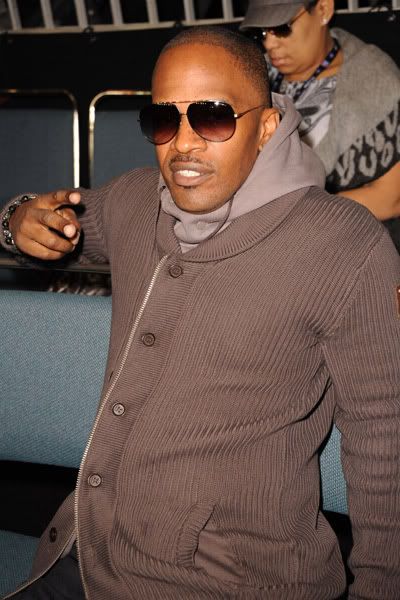 Jamie Foxx kicked it on the sidelines.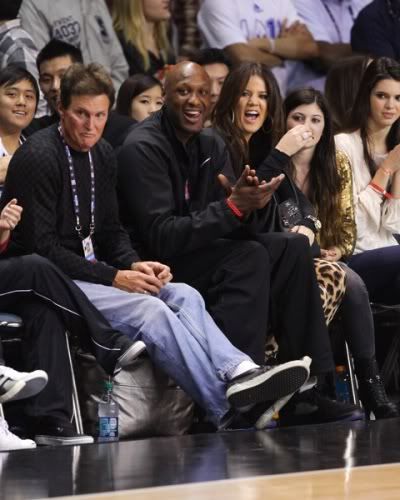 Lamar Odom sat the sidelines--and his his wife Khloe and in-laws were in tow. Sidenote: Ok Bruce with the new haircut!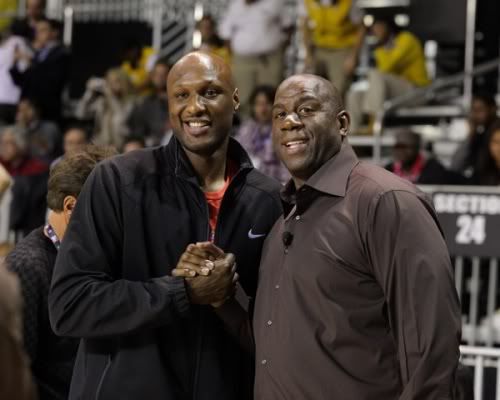 Fun times.