SPORTS FAB: The 2011 All Star Slam Dunk Contest
Feb 20 | by _YBF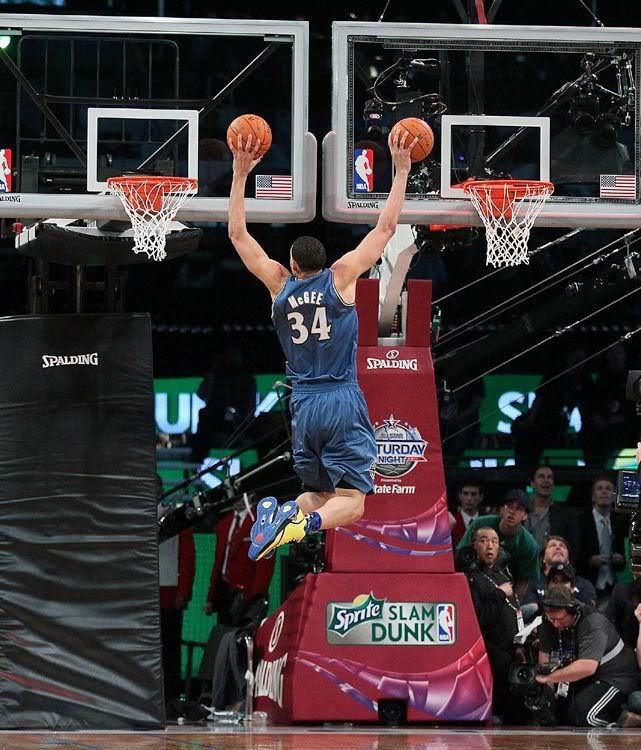 The 2011 All Star Slam Dunk Contest was held last night and we have pics from some of the night's most impressive dunks after the cut...
The 2011 All Star Slam Dunk contest was held at the Staples Center in L.A.
Up above, Washington Wizards JaVale McGee brought out a second hoop for one of his attempts and simultaneously dunked on two different hoops.
In this impressive slam, JaVale dunked three balls - two he was carrying and one off an alley from teammate John Wall.
Blake Griffin of the LA Clippers was just ridiculous during his dunks.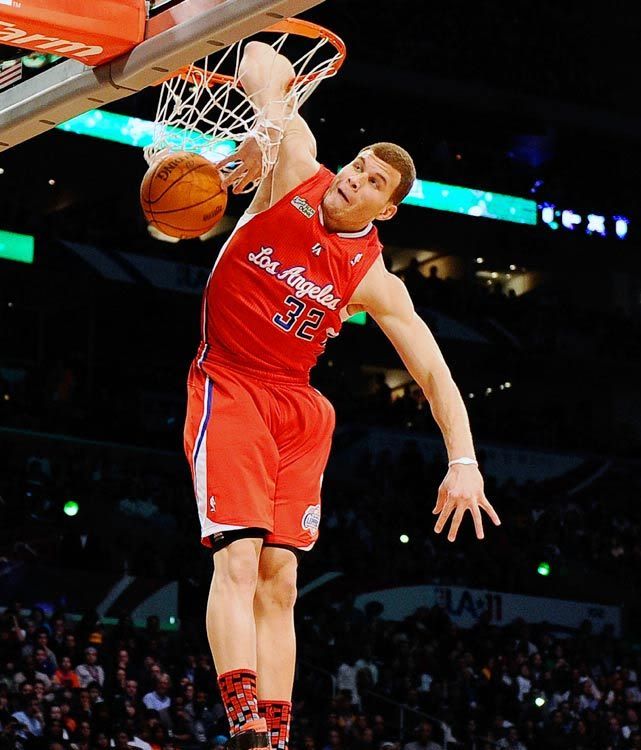 For this one Blake finished with his elbow through the rim.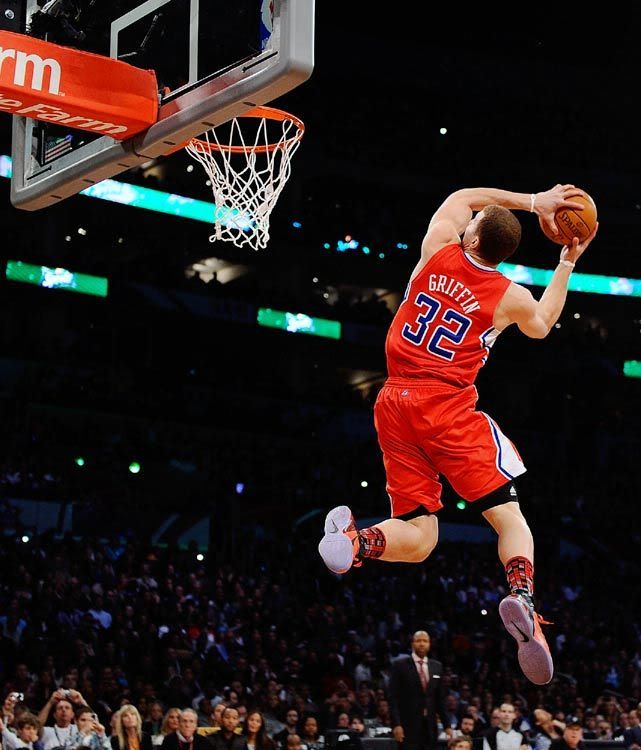 Blake's first dunk of the night was a two-handed, 360-degree slam.
In what would become the contest decider, Blake, jumped over a car as the choir sang "I Believe I Can Fly" to win the contest.
Black folks stay bringing out a choir for any and everything. They didn't even let the soloist finish his part. Dude was about to go in. SMH.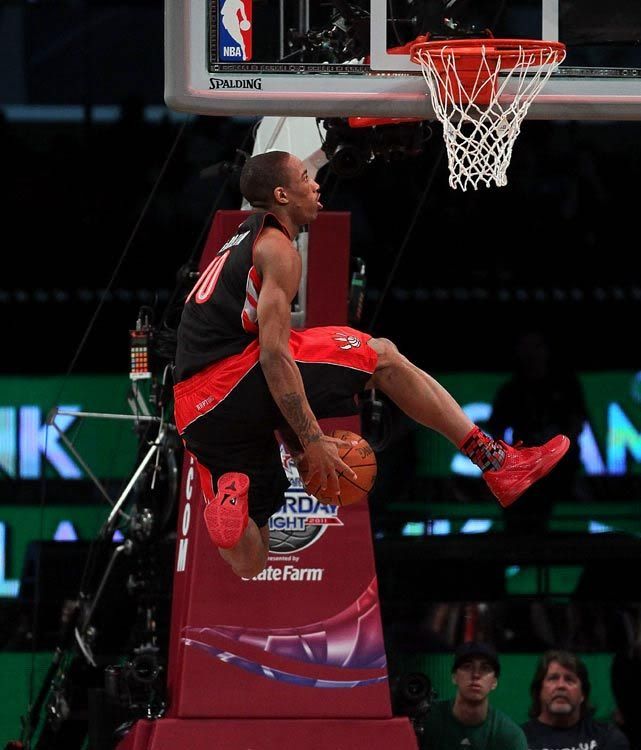 DeMar DeRozan, of the Toronto Raptors, made a classic dunk by putting the ball between his legs before slamming home this try.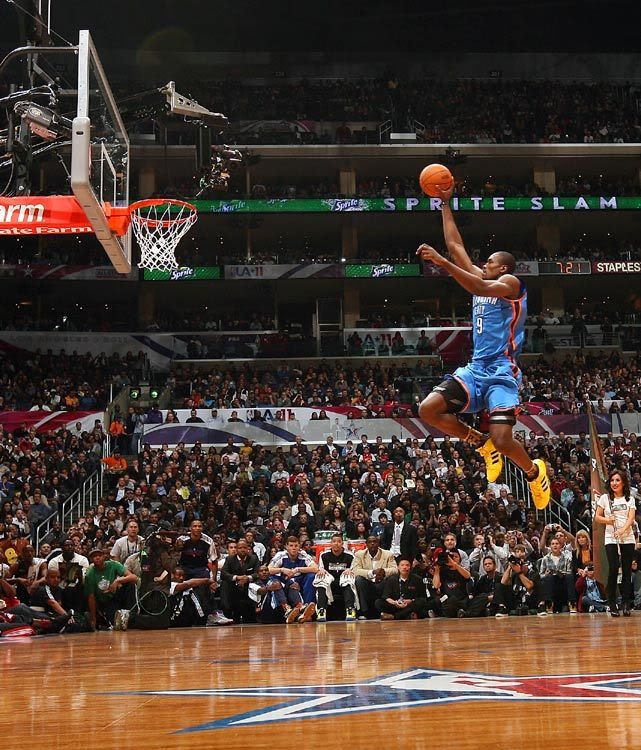 Serge Ibaka, of the Oklahoma City Thunder, did one of his slam dunks from the free-throw line. Serge had his foot almost completely behind the charity stripe.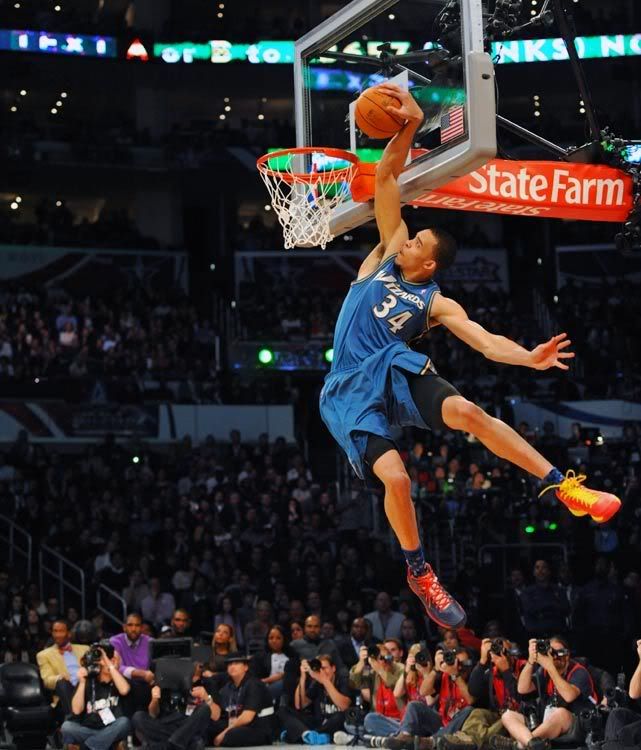 For this dunk , JaVale started from the baseline and had to duck his head to avoid hitting the backboard.
DeMar made this dunk on the first try as he caught his own alley-oop and scooped it up with his right hand before slamming this reverse.
Visually, it was a stunning event to watch.
Photos via Getty Images/Beck/Mark Ralston/KD