The Rodney King Beating: 20 Years Later
​
Mar 03 | by Anonymous
​ ​ ​ ​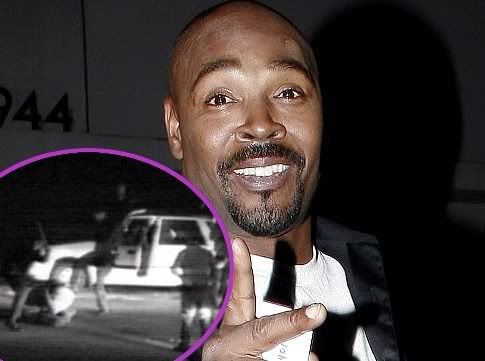 20 years ago today, Rodney King was the victim of a vicious beating by the LAPD. The videotaped assault and its resulting trials would lead to a controversial verdict, the LA riots and forever change the race conversation here in America.
In a recent interview with CNN, Rodney King discussed the event that would change his life forever.
After tossing back a few drinks, Rodney, then a 25-year-old convicted robber on parole, saw a police car following him and he panicked.
"I had a job to go to that Monday, and I knew I was on parole, and I knew I wasn't supposed to be drinking, and I'm like, 'Oh my God. I saw all those apartments over there, so I said, 'I'm gonna stop right there. If it goes down, somebody will see it.' "
What happened next was seen all around the world. Four white police officers, struck Rodney more than 50 times with their wood batons and shocked him with an electric stun gun.
" 'We are going to kill you, n****r,' " Rodney said police shouted. The officers denied using racial slurs.
The beating was caught on tape in 1991, and appeared on national TV two days later and showed "...the police brutality many had known but most of America had always denied or tolerated."
The four LAPD officers -- Theodore Briseno, Laurence Powell, Timothy Wind and Sgt. Stacey Koon -- were indicted on charges of assault with a deadly weapon and excessive use of force by a police officer.
In April 1992, after a three-month trial in the predominantly white suburb of Simi Valley, three of the officers were acquitted of all charges and a mistrial was declared on one charge of excessive force against Laurence.
This in turn led to the LA Riots. Businesses were looted, buildings were torched and people were attacked.
On the third day of rioting, King went on TV and said, "People, I just want to say, can we all get along?" he said. "Can we get along?"
CNN reports, by the time it was over, "55 people were dead, more than 2,000 were hurt, and property damage exceeded $1 billion."
A year later the four officers were tried in federal court on civil rights charges. Ultimately, Koon and Powell were found guilty, while Briseno and Wind were acquitted.
In Rodney King's lawsuit against the city of Los Angeles, he was awarded $3.8 million.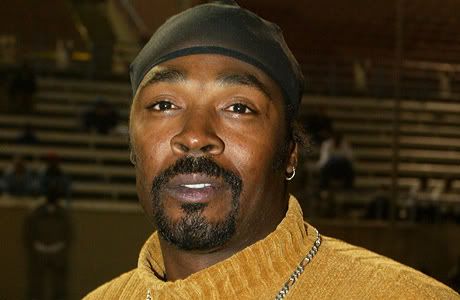 20 years later....Rodney King sometimes wears a protective vest in response to a fear of reprisal threats. And due to his alchohol addiction, he's had several more run-ins with the law, including a 90-day jail stint in 1996 for a hit-and-run involving his wife.
2001: King arrested three times in six weeks
2003: King arrested after domestic dispute
2007: King involved in shooting
And he's spent almost all of his settlement. Still, he tells CNN he is happy. He's a grandfather now, and he's engaged to marry a special woman who has returned from his past.
"The main impact that the Rodney King case had is that it accelerated change," journalist Lou Cannon said. "It's not tenable any longer in the United States of America for a police force of a major city to govern without having the community being a part of that governance."
Has police treatment of Black men or minorites in general changed in any way around the country as a result of the Rodney King verdict(s)? Depends on who you ask.
CNN anchor Don Lemon sits down with Rodney King 20 years later to revisit the scene and talk about King being a symbol of police brutality.
"Race and Rage – The Beating of Rodney King," debuts Friday, March 4 at 8:00p.m. ET and PT on CNN/U.S. It replays on Saturday, March 5 at 8:00p.m. ET and PT.
UPDATE - TMZ reports that Rodney was arrested yesterday for driving with an expired license. Cops in Arcadia, CA received a complaint about a man driving recklessly and when they located the vehicle, they realized that Rodney was at the wheel.
Rodney was pulled over when cops witnessed the car making an unsafe lane change. When they approached the vehicle, Rodney admitted he had been driving with an expired license. SMH
After getting his citation, he immediately called a friend to drive him home.
​ ​
​ ​ ​