Tyra Banks Gets FAB For Wall Street NYSE, Talks Living In Harvard Business School Dorms
​
Mar 15 | by Natasha
​ ​ ​ ​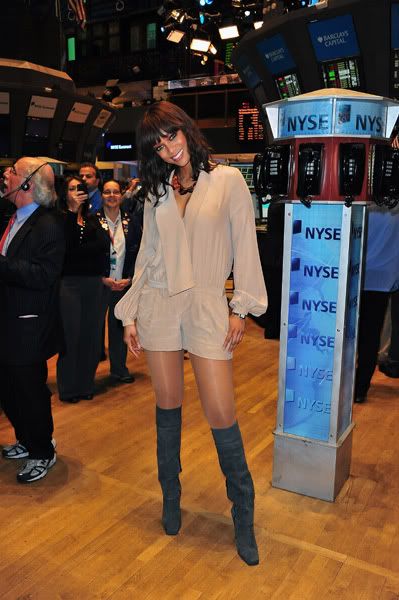 Tyra Banks is putting her Harvard Business School education to good use. The new student donned her dance tights and nude short set and knee high boots to visit the New York Stock Exchange early this morning.
Pics of Tyra ringing the bell and promoting her new business venture--a fashion and beauty website called Type F. And yes, F stands for Fierce. Read on for pics and how she's doing with dorm life...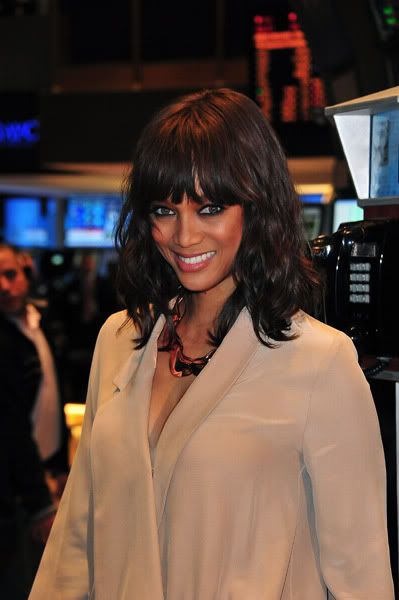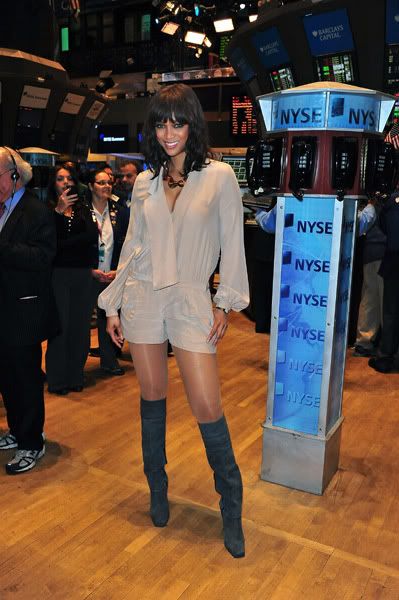 The fabulous Ms. Banks has been keeping a low profile the last few months while she spends time with her businessman boyfriend John and while she attends classes at Harvard Business School.
But this morning, she surfaced with her new short and dark hairstyle to ring the opening bell at the New York Stock Exchange on Wall Street in the financial district of Manhattan.
Her new Type F site offers beauty tips, makeup tips, and everything fierce and fabulous for women. The "America's Next Top Model" head honcho is also in the midst of penning a book called MODELLAND. I see Tyra stays on her grind.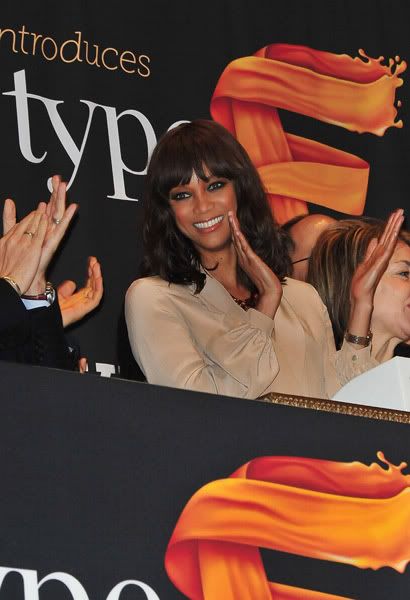 She's looking fresh faced and revived as of late.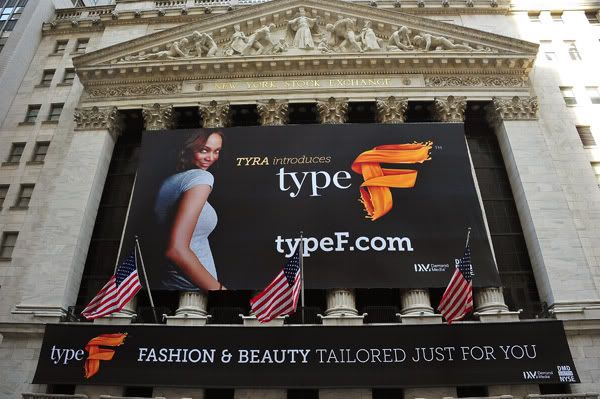 Congrats to Tyra!
She also hit Jimmy Fallon's show last night. And she dished about living in the Harvard dorms--which is mandatory for all business school students. She has her own bedroom, but the 37-year-old shares a living room, kitchen and study area. Peep the vid:
The full interview:
Photog: Killian
​ ​
​ ​ ​