YBF EXCLUSIVE: L.A. Reid Set To Judge U.S. "X-Factor", Leaving Def Jam For Sony?!
​
Mar 16 | by Natasha
​ ​ ​ ​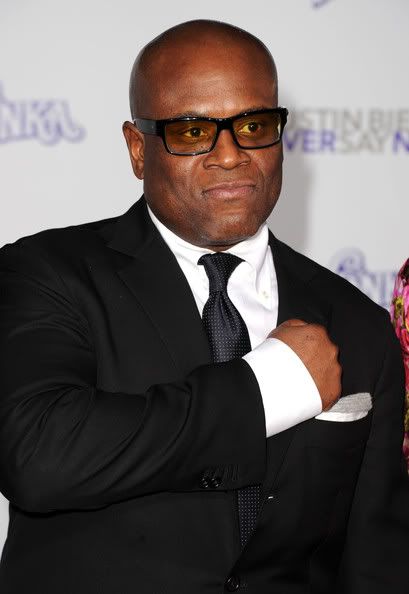 TheYBF.com has exclusively learned that L.A. Reid is indeed set to become Simon Cowell's first pick for one of four judged for the new U.S. "X-Factor."
And that's not all. He's switching up his other day job as head of a major record company-- in a major way. Details when you read on...
Simon Cowell is bringing his other mammoth UK singing competition tv show, "X-Factor," here to the U.S. this fall. And insiders connected to the show tell us producers are heavily interested in the current Def Jam head honcho L.A. Reid to be one of the 4 judges. They believe this will be the major move that will establish L.A. as a household name.
While Simon's Fox shows "American Idol" and "X-Factor" are similar in nature, "X-Factor" differs because each of the four judges mentor a group of contestants throughout the season. And the judges do everything in their power to make sure the winner of the entire competition comes from their group.
There have been speculations for months that L.A. was being scouted for the position. Now, we're told L.A.'s new job is a done deal, but it's being kept on the hush because there are issues with him currently working for a competing label.
We broke the story months ago that Mr. Reid was getting ousted at Def Jam. So why did it take this long for him to make a move? Anyone who really knows this industry knows that companies and those who run them always want to save face. So waiting a bit for the hoopla to die down before making a major move is the best bet.
Here's the deal: Sony is the record company associated with "X-Factor." Since L.A. is currently the President of its competitor, Def Jam, insiders tell us it's a must that he makes a move. JIVE Records and Epic Records (both in the Sony family) have Presidency openings as the most recent Presidents from both companies have left. So it seems like the likely choice...
The "X-Factor" auditions kick off in the next couple weeks. So we expect an announcement to be made before or during that time. Just remember...you heard it here FIRST!
​ ​
​ ​ ​