New Family, New Body & New Attitude - Jennifer Hudson Tells 20/20 About "The Joy That I Have"
​
Mar 20 | by YBF
​ ​ ​ ​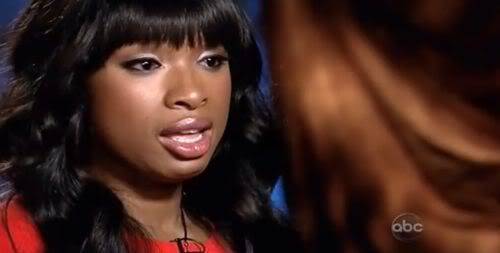 On Friday, songstress Jennifer Hudson opened up on 20/20 and shared her tears and joys about her career, her son, and tragic death of her family. We have a clip from the intervew when you read on...
Jennifer Hudson, whose sophomore album I Remember Me debuts next week, opened to ABC reporter Deborah Roberts about a wide range of issues including the murders of her mother, brother and nephew in 2008:
"God is what I feel certain about. No matter what he's always there—always. I feel like that is the greatest gift that my mother (gave me)-that no money, no fame, no nothing could give you at all."
She also opened up about the man in her life David Otunga and son David Daniel Otunga Jr., who she calls "munchkabunch:"
"He's so sweet. He loves to dance, he loves music. If my Weight Watchers commercial comes on he tells me, 'Mama, that's my mama!'"
And despite all of the pain and tragedy, Jennifer has still maintained an attitude of joy and gratitude. During her interview, she said:
"I have the greatest sadness to be sad over, but then look at the joy that I have too."
Check out her interview below:
It's good to see that JHud had been positive throughout the roughest storm of her life. She is definitely a YBF woman.
​ ​
​ ​ ​