UH OH! Antoine "Hide Ya Kids" Dodson ARRESTED For MARIJUANA POSSESSION!
​
Apr 23 | by Natasha
​ ​ ​ ​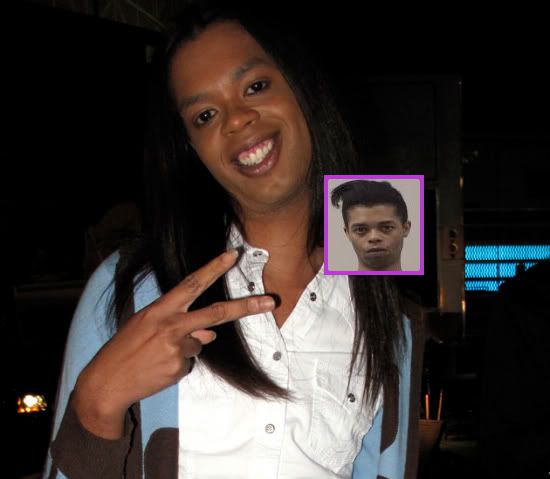 Looks like Antoine Dodson has run into a bt of trouble back home in Alabama. The "Hide Ya Kids, Hide Ya Wife" internet supa-star landed himself in JAIL this morning! We've got the deets on his arrest and his foolywang mug shot when you read on...
Around 2:30AM Saturday morning, Kevin Antoine Dodson was arrested for possession of marijuana in Huntsville, Alabama. 'Toine had gone back home after all his Hollywood hopping, and ended up catching a second degree misdemeanor charge! He was released soon after.
But we've also learned his rap sheet includes previous misdemeanors of failure to pay his traffic tickets, failure to show up in court for those traffic tickets, and failure to have insurance.
Here's a snapshot of his booking details:
Interestingly, Antoine's last tweet a few nights ago was about riding around Huntsville trying to find something to do:
Literally we are riding in Huntsville trying to find something to do. Why in the hell are we keep passing chucky cheese!!LoL!!
Looks like he found something to DO all right. SMDH.
​ ​
​ ​ ​