HOOD NEWS: Scrappy's Mom POPS OFF About Scrappy's Ex-Girlfriend, Diamond, Now Dating Soulja Boy
Apr 26 | by _YBF
We told you previously that rappers Diamond and Lil' Scrappy had both gone broke, now word on the street is that Diamond has literally moved on "greener" pastures with Soulja Boy. But not everyone is happy about their new relationship.
Lil' Scrappy's mom even called Diamond a "low down dirty b&*ch." Deets inside....
For those of you who care: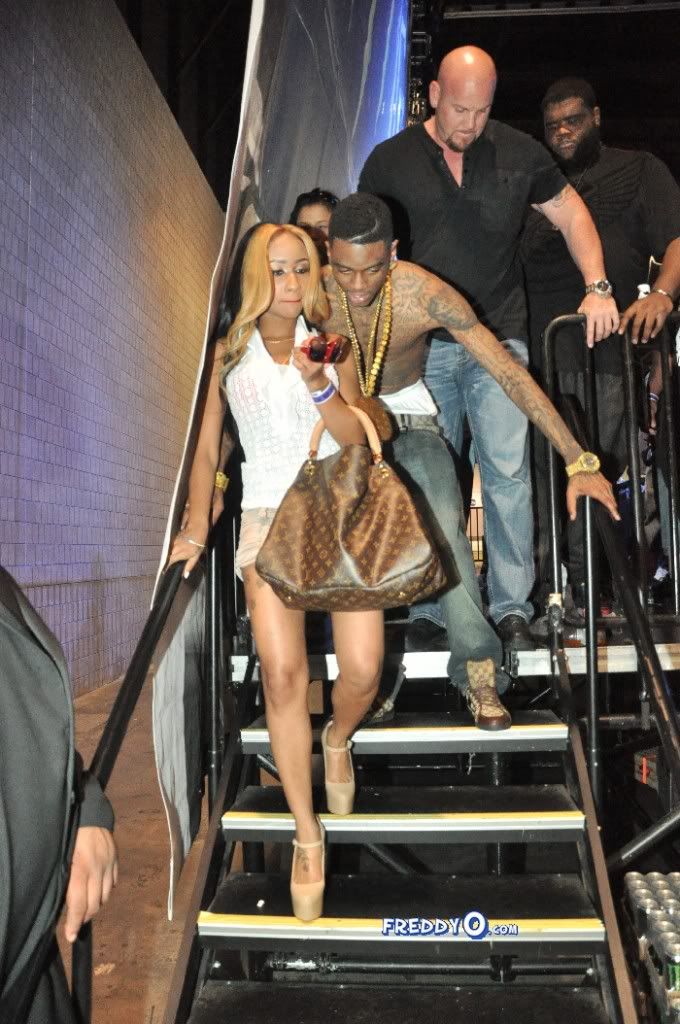 Over the weekend, Soulja Boy headlined the annual Dub Car Show. But tongues starting wagging when he showed up with Diamond--bestie to Toya Carter, Rasheeda, and Kandi Burruss--on his arm. Many people didn't know she had broken up with Lil' Scrappy, so it was a shock. And by "shock" we mean our level of caring went from 0 to 1.5.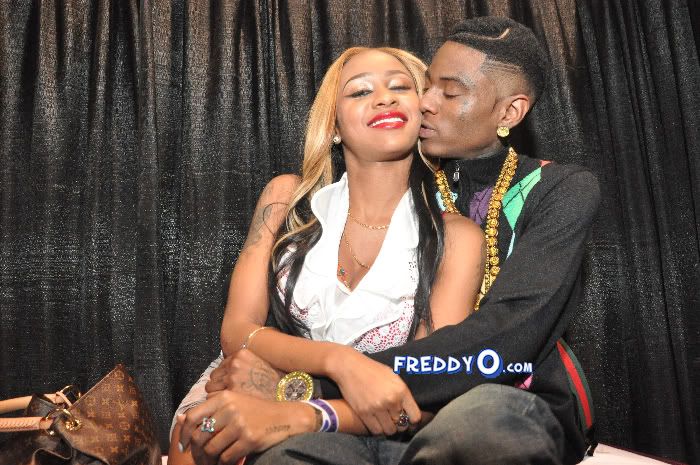 But not everyone is happy with their relationship. Lil Scrappy's mom called into G. Woods radio show and popped off saying Diamond is a "fake B--ch" who has breast implants and has used injections to enlarge her ass. Seems to be the standard with these chicks these days, but what do I know?
Moms says Lil Scrappy-- "The Prince of The South" *errr?*-- is doing well and Mama D (what she calls herself) wants to put her hands around Diamond's neck. She also said she should scoop Diamond up and put her on the corner to make money instead of her it up for free.
On some side notes: WTF is up with everybody mama wildin' out?? First Frankie, then Wacka's mama, then Jimmy's Mama Jones, now Scrappy's ma? And what's REALLY hood with Soulja's hair these days??
Listen to Lil Scrappy's mom here:
O but wait. There's more. Lil' Scrappy called in afterwards........
He was a bit nicer about the situation that his mother. He says he and Diamond had been broken up a while so he is not mad about Diamond being with Soulja. But the deejays instigated the situation saying Lil Scrappy put a lot of money into Diamond's career *errrrr??* and now she has moved onto someone else.
Scrappy said: "We can't be haters. Lil homie is doing it. Ya fell me." He congratulates Soulja on his new role in the JUICE remake and stays above the fray telling Diamond to get her paper. Jesus take the coked up sweated out counterfieted wheel.
Listen to Lil Scrappy respond to his mom's interview here:
Watch the video here:
Photos via Freddyo.com