CNN Anchor Don Lemon Reveals He's Gay In His New Book
​
May 16 | by Natasha
​ ​ ​ ​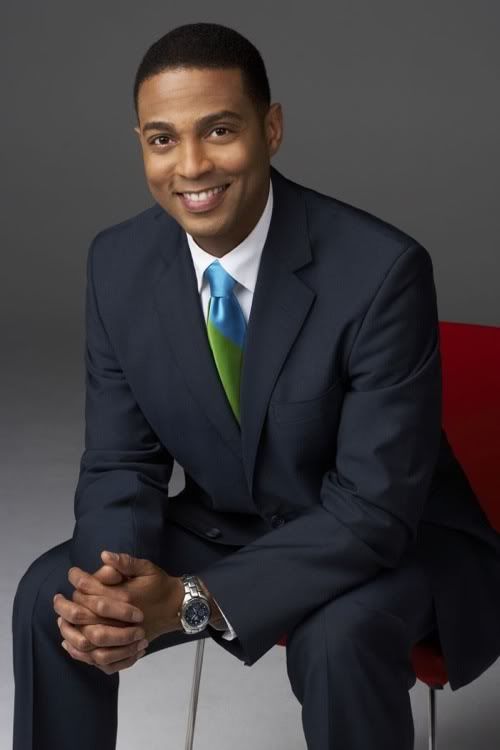 CNN anchor Don Lemon has come out and revealed he is gay. And he's using his brand new memoir, Transparent, to do so an to tell his story. Don tweeted a NY Times story last night that discussed this very subject, and he said he wanted to be the first to tell his fans.
Details when you read on....
Don made headlines when several months ago, while having Bishop Eddie Long's alleged sexual molestation accusers on his show, when he revealed on live tv that he was sexually molested as a young boy as well.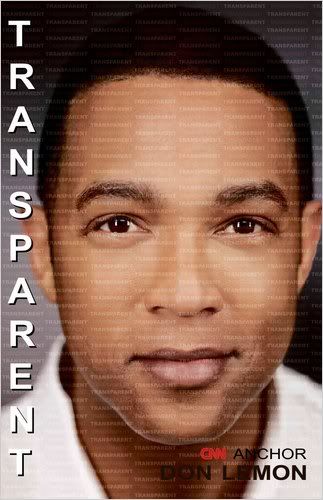 Now, weekend anchor Mr. Lemon, who is 45 years old but barely looks a day over 25, has written his own personal story in a book called Transparent. While he's extremely nervous and scared of what he is revealing to the public, he has been in this business since college and he says it's time to do so.
"People are going to say: 'Oh, he was molested as a kid and now he is coming out.' I get it," he said. "I'm scared. I'm talking about something that people might shun me for, ostracize me for."
He also aware of how him coming out as a gay male in this very public media will affect him as an African American male. The NY Times reports:
"It's quite different for an African-American male," he said. "It's about the worst thing you can be in black culture. You're taught you have to be a man; you have to be masculine. In the black community they think you can pray the gay away." He said he believed the negative reaction to male homosexuality had to do with the history of discrimination that still affects many black Americans, as well as the attitudes of some black women.

"You're afraid that black women will say the same things they do about how black men should be dating black women." He added, "I guess this makes me a double minority now."
And he's looking at the upside of things as well: CNN has assured their support of him, and he wants to be that role model he didn't have himself growing up, which caused him to hide who he was for 45 years of his life.
When he informed the publisher of his new tack, the initial reaction was caution. But when the editors saw the material, they embraced it. It was left to Mr. Lemon to experience a bout of nerves and suggest at one point that the most personal material be taken out.

"But as I started to read it back, I said, no, leave it," Mr. Lemon said. "I abhor hypocrisy. I think if you're going to be in the business of news, and telling people the truth, of trying to shed light in dark places, then you've got to be honest. You've got to have the same rules for yourself as you do for everyone else."

He has been assured of support by CNN, which has booked him as a guest Monday on its daytime show "CNN Newsroom." He will also be on Joy Behar's show on the network's sister channel, HLN. A few other possibilities remain "up in the air," he said.

Mr. Lemon said he knew that coming out this way would stir up a degree of comment about other television news personalities, and whether any would acknowledge being gay.

"I think it would be great if everybody could be out," he said. "But it's such a personal choice. People have to do it at their own speed. I respect that. I do have to say that the more people who come out, the better it is for everyone, certainly for the Tyler Clementis of the world."

"I think if I had seen more people like me who are out and proud, it wouldn't have taken me 45 years to say it," Mr. Lemon said, "to walk in the truth."
Wow. Well hats off to Don for taking this extrememly bold and respectable step of showing the world his true self when he has so much to lose. Congrats to him on his memoir.
​ ​
​ ​ ​