Kelis Has No Regrets About Divorce + Wiz Khalifa Says There Is "No Negativity" With Kanye
​
May 26 | by _YBF
​ ​ ​ ​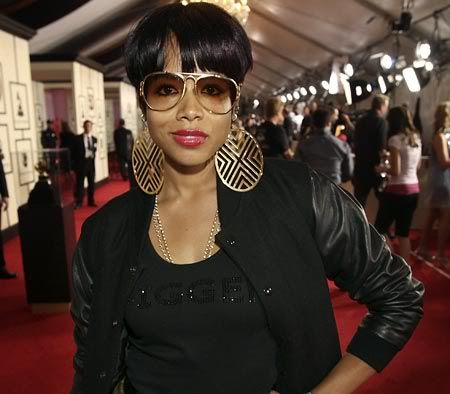 In a recent interview, Kelis opened up about her split with Nas letting the world know she is happily divorced with no regrets. Get the deets inside and find out what Wiz Khalifa said about his alleged beef with Kanye West.
She was married to one of hip-hop's most respected artists for two years, and gave birth to his son Knight, before their split. So after it all, how does Kelis feel about her divorce from Nasir Jones? She says, "No regrets."
During an interview with Attitude magazine, Kelis said,
"I'm not a big regret person. I've been divorced, and I can still say I don't regret it I'm a big believer that if a bad situation happens, it is a lesson that needs to be learned, just once."
Moving onto better days, Kelis added,
"I'm a mother and I do what I love for a living, and I have enough money to do what I want but not so much that it's a stress. I think happiness is a momentary feeling but I'm very content. I feel really good."

Good to see she's not bitter and has moved on. I wonder whatever happened to her and Houston Texan (formerly of the Chicago Bears) baller Wale Ogunleye's relationship...
Also in music news....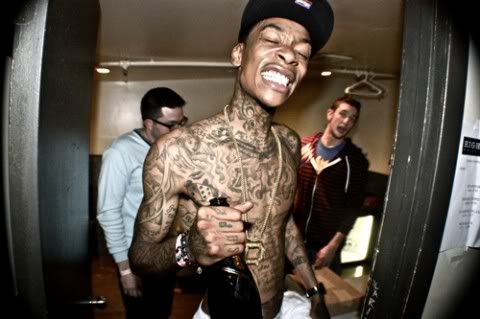 Wiz Khalifa has set the record straight saying he has no negative feelings towards Kanye West. There's been rumored beef that both deny to some extent ever since Wiz started dating Kayne's ex Amber Rose.
He told MTV news,
"We're grown ups. And he's older than I am so I would absolutely expect him to act in a mature way. I ain't tripping on anything like that. I've got so much that I wanna do. I can't let my goals be tainted with anything negative."
He added,
"There's no relationship and no negativity because I've never met him. If I do ever meet him, I'll be nice and cool, as I always am, and hopefully he'll be the same way."
But what does it feel like to date a woman who's traveled the world on the arm of one of rap's biggest stars? Wiz said,
"You can't judge a person by who they were with before. If I'd done that, I would've missed out on a great person. There are tons of people who were with somebody and then went on to be with somebody else who they really found love with."
Damn....dude is smitten. Certain chicks get ya everytime...
​ ​
​ ​ ​