MAGAZINE FAB: Zoe Saldana Covers The May 2011 Issue Of "PRESTIGE" Magazine
May 30 | by _YBF
YBF chic Zoe Saldana dons some beautiful haute couture gowns in the May 2011 issue of PRESTIGE Magazine's Hong Kong edition. In the mag, she also talks about her upcoming movie Colombiana. See the pics and read highlights inside....
For the May 2011 cover of PRESTIGE Magazine's Hong Kong Edition, Zoe Saldana, who is engaged to her longtime beau Keith Britton, wore Elie Saab Haute Couture and spoke to the mag about her latest movie. Elsewhere in the pictorial, the actress wore looks from Burberry Prorsum, Alberta Ferretti, Miu Miu, Escada, Stephen Webster, Versace and Glynneth Barren.
The PRESTIGE Magazine photoshoot took place at Montage Beverly Hills and the Avatar actress talked about her upcoming film Colombiana, where she plays an assassin out to avenge the murder of her parents.
.
On why she decided to take lead role in new movie Colombiana:
The opportunity to work with [producer/screenwriter] Luc Besson, another filmmaker I completely respect, and who's known for writing great roles for women. And I was excited about working with an international cast and crew. And even though it's a typical story of revenge, it's a story told through the eyes of a woman who was hurt when she was a little girl and who grows up wanting justice for what was done to her. I felt touched by that.
On filming in Paris:
If I could do a movie in Paris every year, I'd be the happiest camper. It's such a beautiful city, especially in the summer.
On what she looks for in a movie role:
In the past I've played supporting roles, the love interest, the chick in the flick. I'm not degrading that. But it just doesn't fulfill me as much as when I get to play someone who represents me as entirely as can be.
On taking on directing roles:
I'm working with my sister directing episodes for a pilot with Vin Diesel called The Ropes, about the lives of bouncers. We're so psyched. I had the most amazing first day of shooting. I was on the set for 12 hours, went to bed at two am, was up again at 7.30, my energy and brain completely alert. I can't wait to get back on set. After one day on set, I'm feeling the itch. I'm also directing a video short for Glamour magazine. And I'm in talks to possibly direct a film in Montreal, but I don't want to say too much about that until it actually happens. Anything can change in this business.
More fab pics: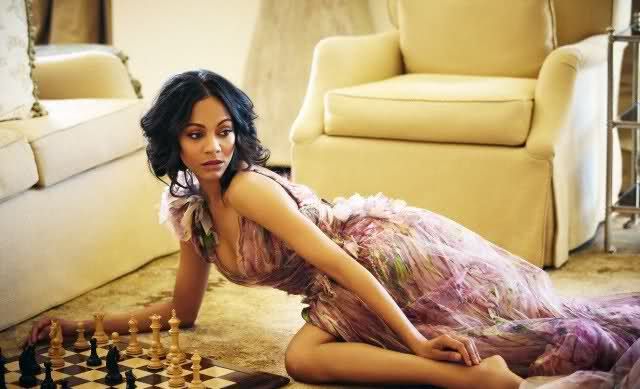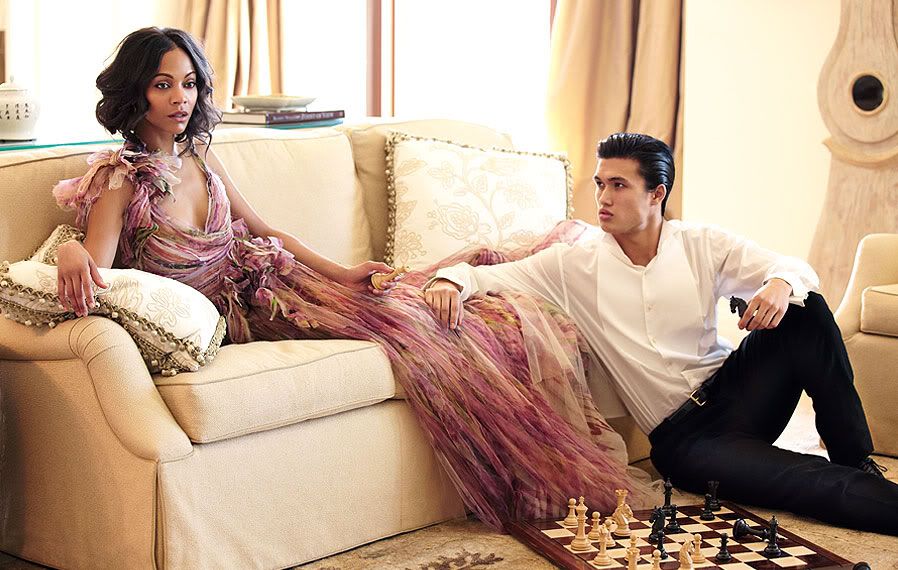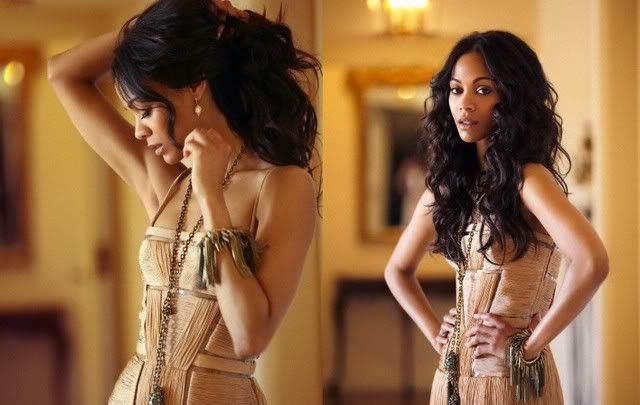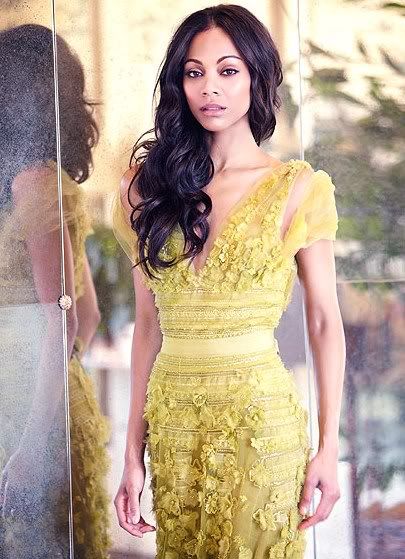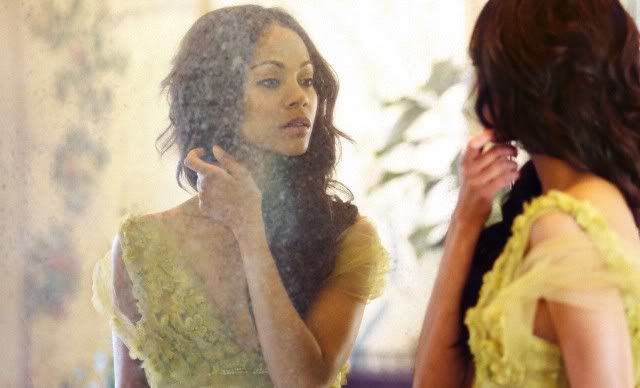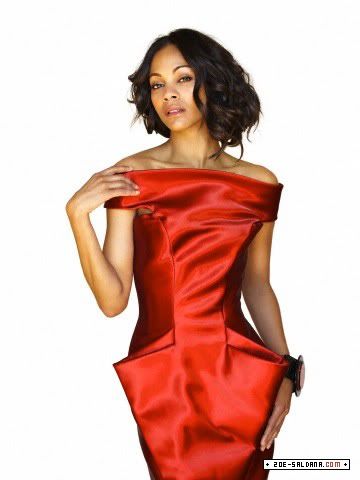 Gorgeous pics.
Photos via John Russo/Prestige Magazine/zoe-saldana.com