PICS & DEETS: Niecy Nash's Malibu Vineyard Wedding!
May 30 | by Natasha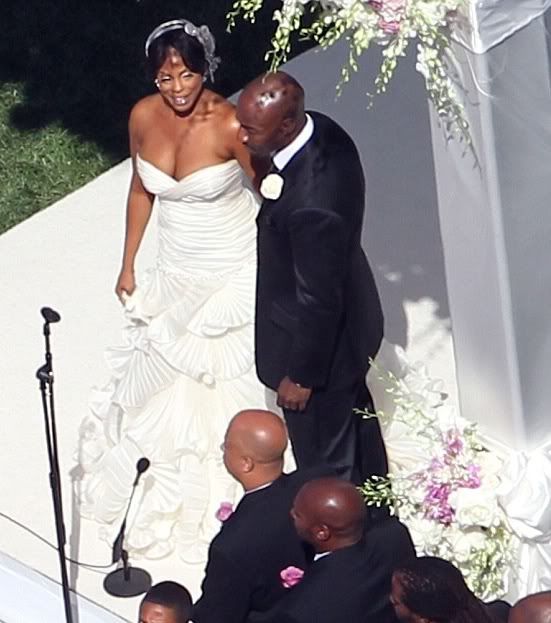 Comedienne Niecy Nash got hitched to her fiance' Jay Tucker on Saturday, as we reported yesterday. Now we've got pics from inside their beautiful Malibu wedding. Including the TEN bridesmaids and groomsmen. Whoa!
Read on for more pics and deets....
Niecy walked down the aisle at a sunny outdoor ceremony at a vineyard in Malibu Saturday afternoon. Here's pics of her white strapless ruffled gown, her lavender one-shoulder and strapless gown wearing bridesmaids, and her 200-person wedding: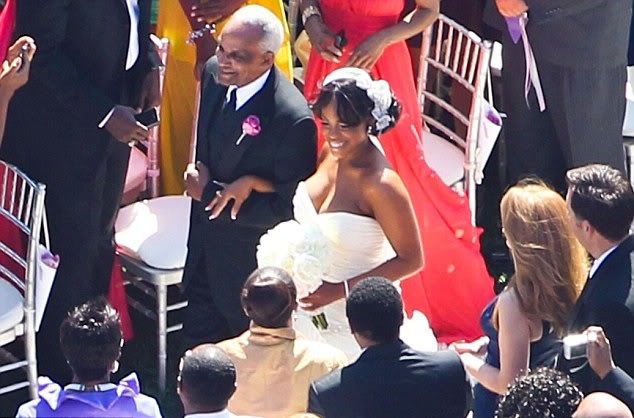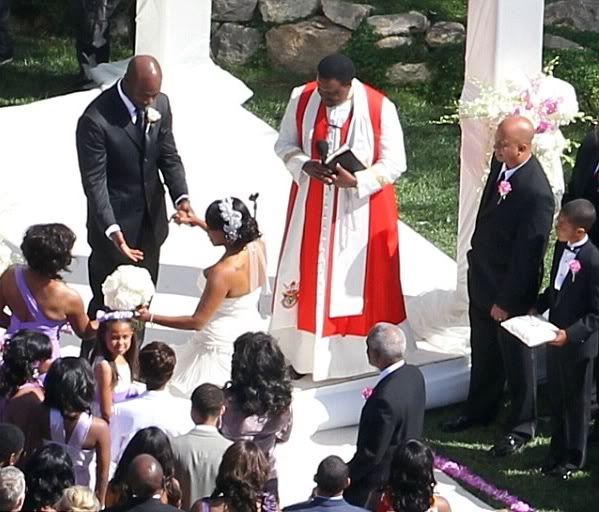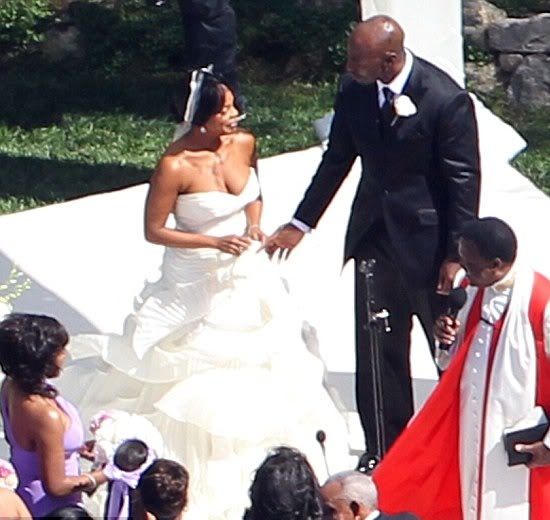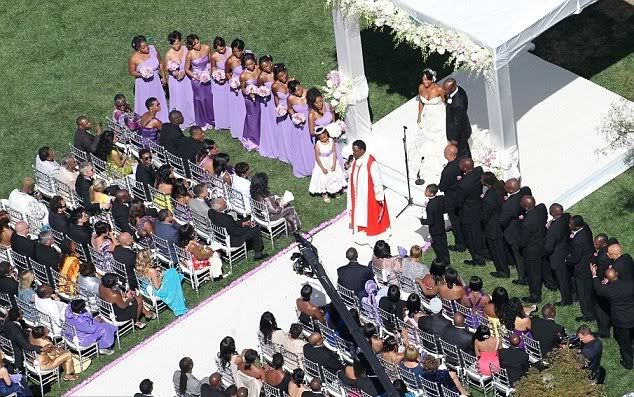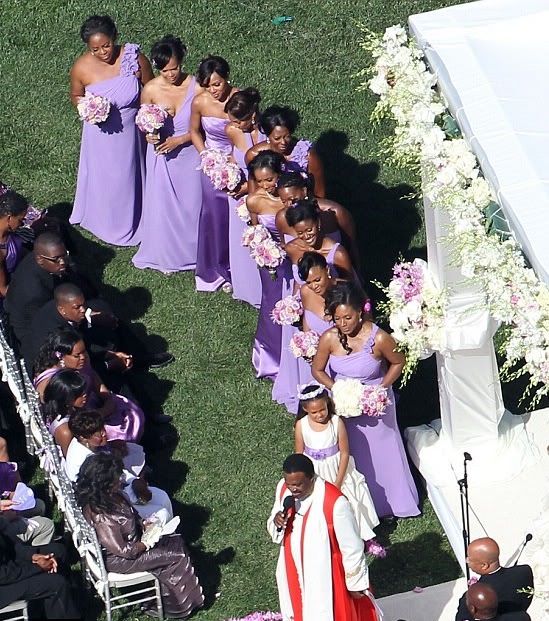 She also rocked custom Swarovski crystal wedding shoes by Glam Luxe. Sheryl Lee Ralph served as matron of honor. And Kita of "The T.O. Show" was also a bridesmaid. And Brandy was one of the fab singers who serenaded the bride.
Bridesmaid Wendy Raquel Robinson of "The Game" tweeted: Ok too much fun @NiecyNash wedding, good music, great food, fabulous people and love was definitely in the air! You go you bad Mother Tucker
And bridesmaid Sherri Shepherd, "The View" co-host" and new host of 'The Newlywed Game", dished about her emotional night before the wedding: Can't sleep...woke up thinking about @NiecyNash getting married today. She's my "ride or die" friend & I can't stop crying. Love her so much
And on the day of the wedding, Sherri said about the nuptials: Jay, @NiecyNash's soon-2-B hubby took her & her children & enfolded them all in his arms. The Coverer...Protector...Man of God. #heaven sent
Sweet!
Eva Marcille showed up in a sexy tux and posed with Niecy's makeup artist Terrell Mullin at the wedding: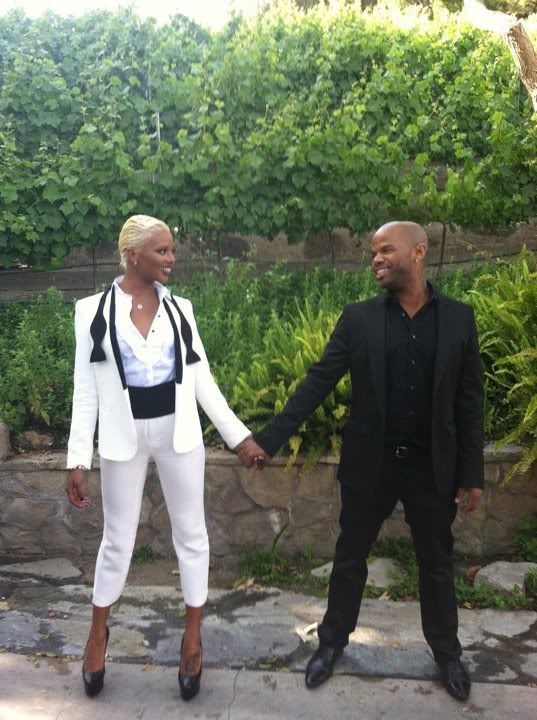 The guests chowed down on yummy eats like mac and cheese filled grilled cheese sandwiches at the reception. But right before the wedding, Niecy had girl-time spa treatments with her bridesmaids, and gifted them with diamonds: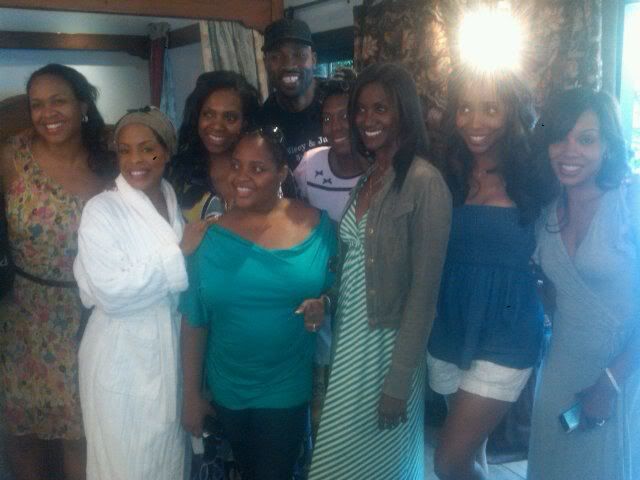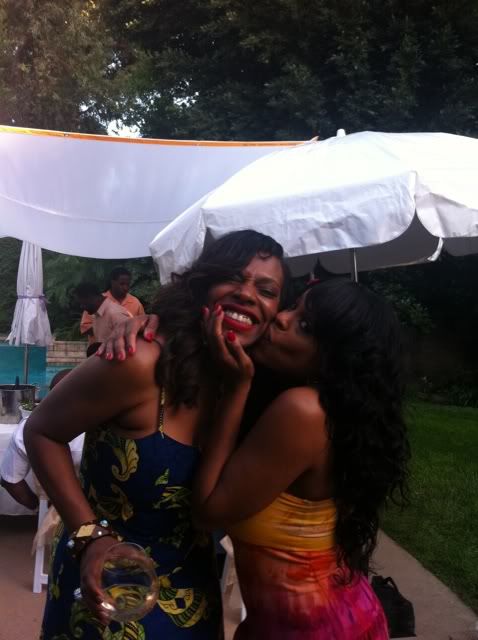 Nice! Congrats again to the newlyweds! You can see Niecy's whole 2-Hour wedding special June 4th on TLC.