DO WE LOVE IT?!: Keri Hilson's Curls & Stripes
Jun 02 | by Natasha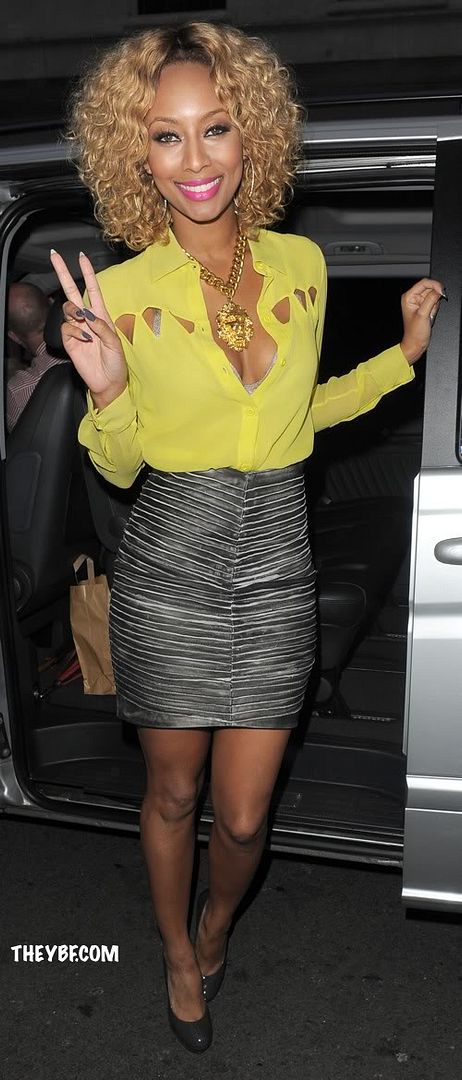 Keri Hilson got her Pretty Girl Rock on as she hit up The Mayfair Hotel in London last night. Decide if we love her sexy and bright cut-out blouse, her striped look (but they're really mini-folds) skirt, and blonde curls look when you read on...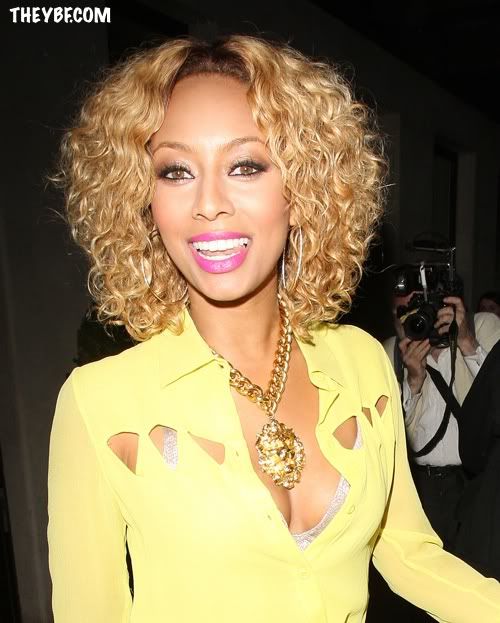 Keri kept it bright with a yellow cut-out blouse, a metallic bra peeking underneath, and her bright pink lipstick.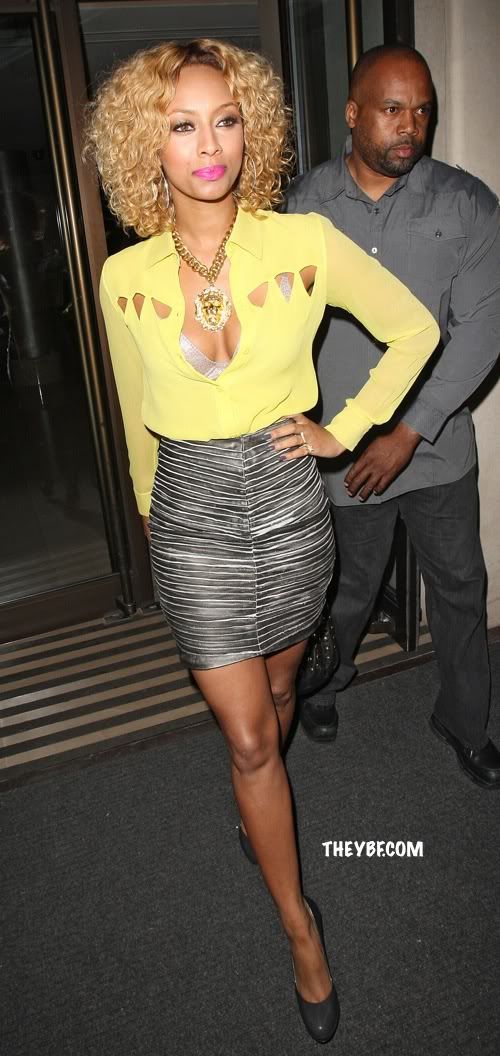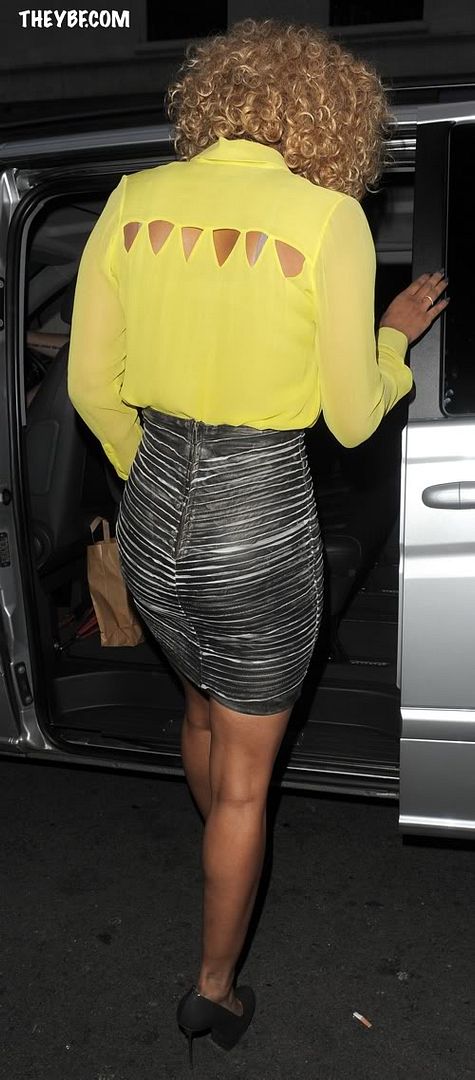 Interesting look for Ms. Keri. And it sounds like she's ready for some British eats. She tweeted:
Hello, London!! Land of the sacred deep fried (not baked) apple pies @ McDonalds! If you get one, hold it tight. Right, @intlasshole?! Hehe.
DO WE LOVE IT?!
Photos via WENN