Fat Joe Drops 88lbs The Old Fashioned Way - Diet And Exercise
Jun 10 | by _YBF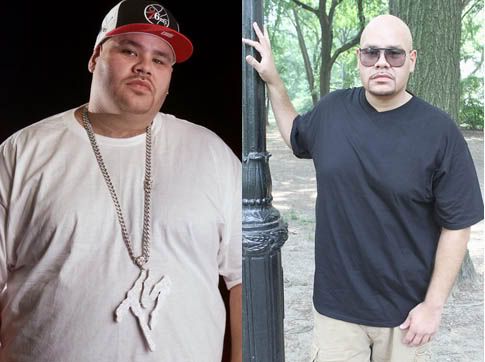 Fans of Fat Joe have noticed that the rapper has gone through a dramatic weight transformation, dropping 88lbs the old fashioned way. Get the deets inside...
After watching seven of his friends have heart attacks in their 30s, veteran rapper Fat Joe has dropped 88 pounds from his 350-pound frame....the old fashion way.
In an interview with the NY Daily News, the rapper says he decided to make a health change in his life for his 5-year-old daughter Azaryah.
"I can't leave my daughter behind," he said. "I want to be here for her; I don't want to die on her."
So now the rapper, who once topped the scales at 350lbs, is now about 265lbs. So what did he do?
Fat Joe says he lost weight the old fashioned way through diet and exercise. Now he works out with a trainer combining two-hour cardio and weight-lifting sweat sessions with six small daily meals of fruit, veggies, whole grains and lean meats.
"I was always LL Cool J in a fat guy's body," joked the rapper who now says his friends call him "Skinny Joe."
"They're all trying to alter my name, but I can't see myself as anything else," he said, referring to friends who started calling him "Skinny Joe" and "Joey Flaco" (Spanish for "thin"). "I think I gotta ask Diddy what my new name is."
Congrats to Fat Joe and his healthier living.