OH SNAP! Fantasia & Antwuan Cook Vacay In Barbados...And Fanny's Got An EXTRA Round Belly!
​
Jun 28 | by Natasha
​ ​ ​ ​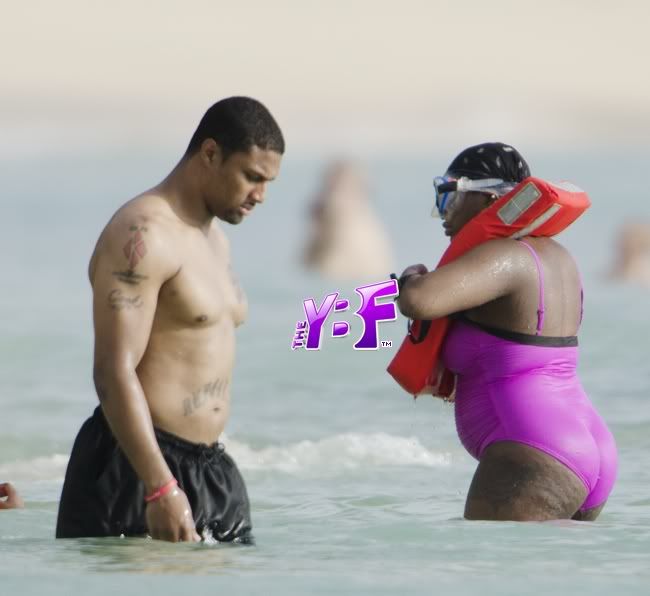 So much for leaving the married Antwaun Cook alone. Fantasia tried to kill herself over this dude almost a year ago. But she came back strong to release her newest album, Back To Me, and said she left HIM. But clearly...she hasn't.
Fanny and Antwaun Cook, were just spotted having a romantic vacation on the beaches of Barbados. There's been rumors swirling of her being knocked up by 'Twaun as her belly has grown a bit larger over the last few months. Is it just weight gain for her new movie role? PICS INSIDE....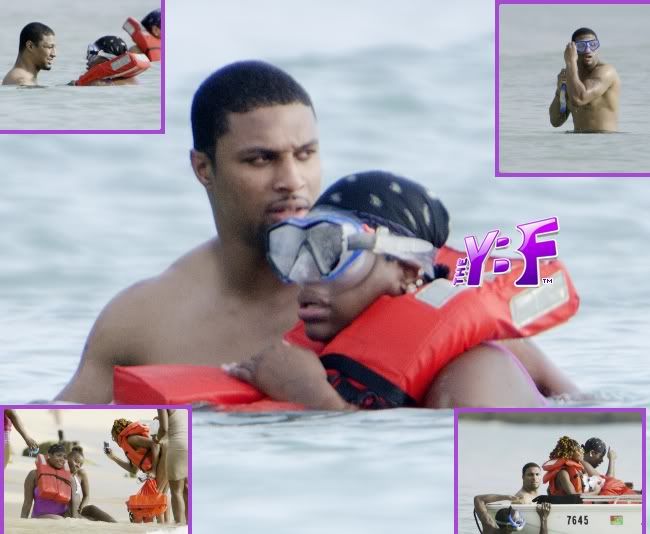 Say it aint so 'Tasia! Looks like she's back in the arms of Antaun Cook--the same person she had a complete spiral over when she "found out" he was married with kids after they started a relationship together. The twosome--along with Fanny's daughter Zion-- were on the island since Fantasia performed a concert there over the weekend. And she's raising our eyebrows in this purple one-piece swimsuit as she, her fam, and Antwaun had some fun snorkeling and chillin' on a boat. Is this a preggers swimsuit body: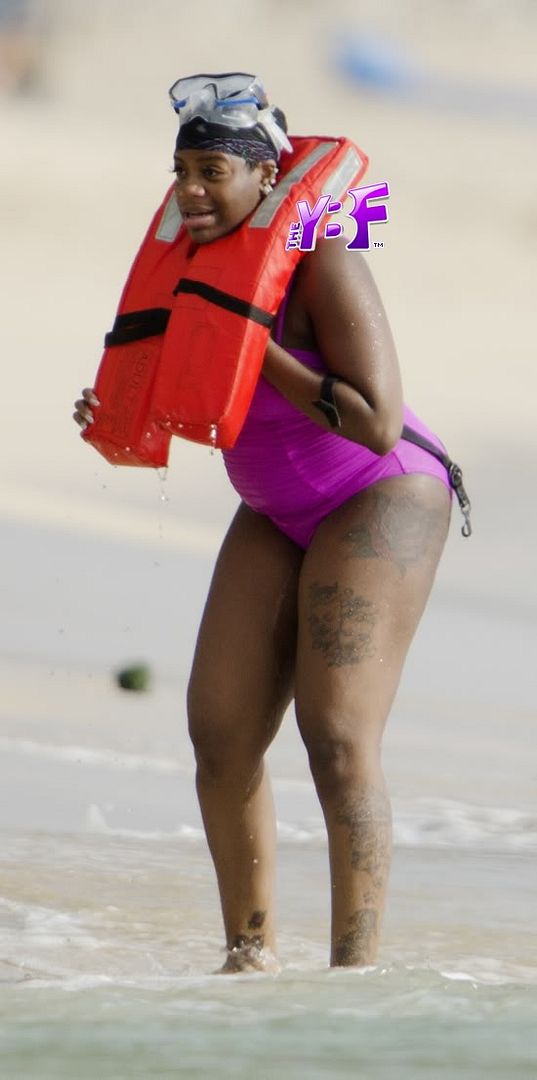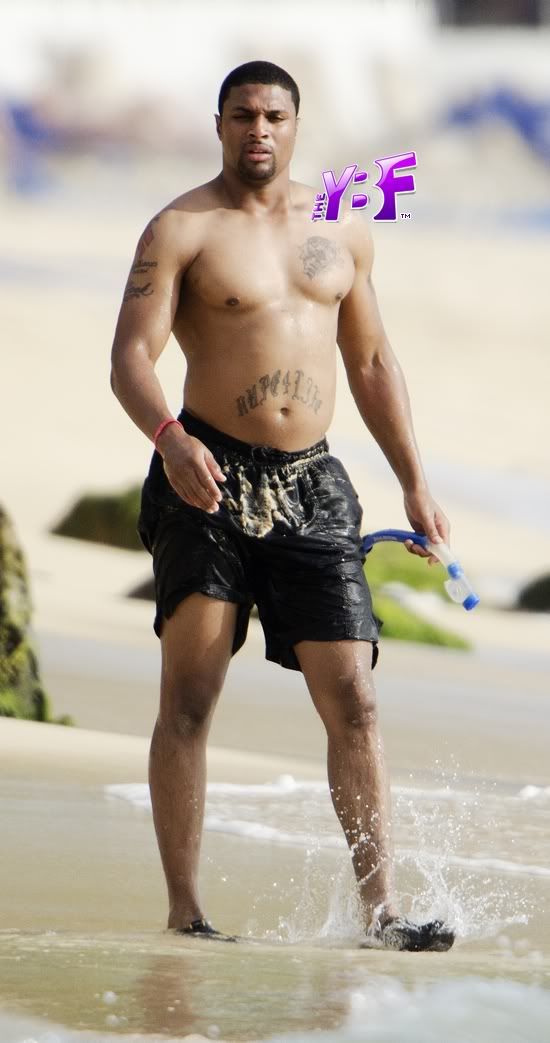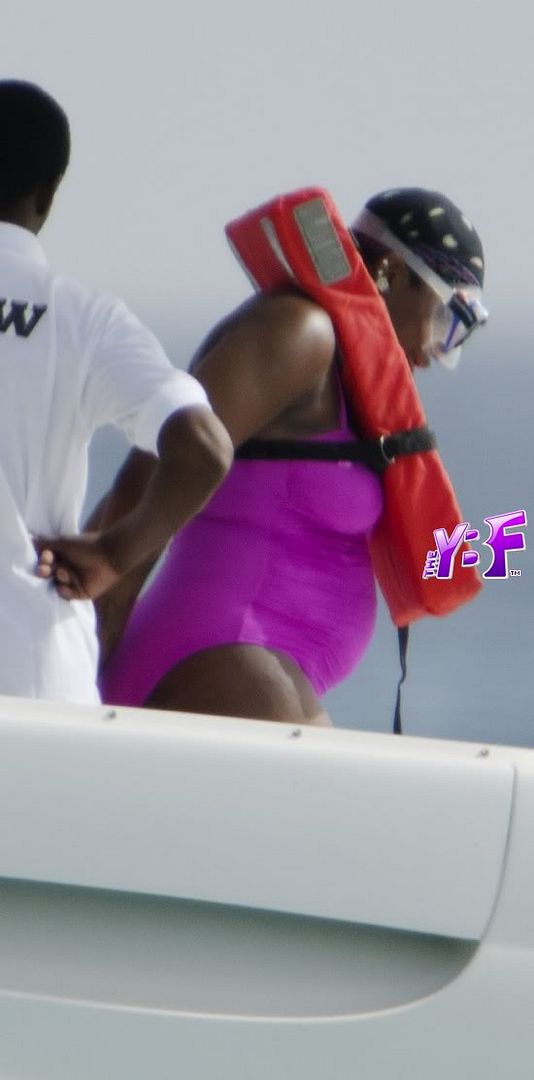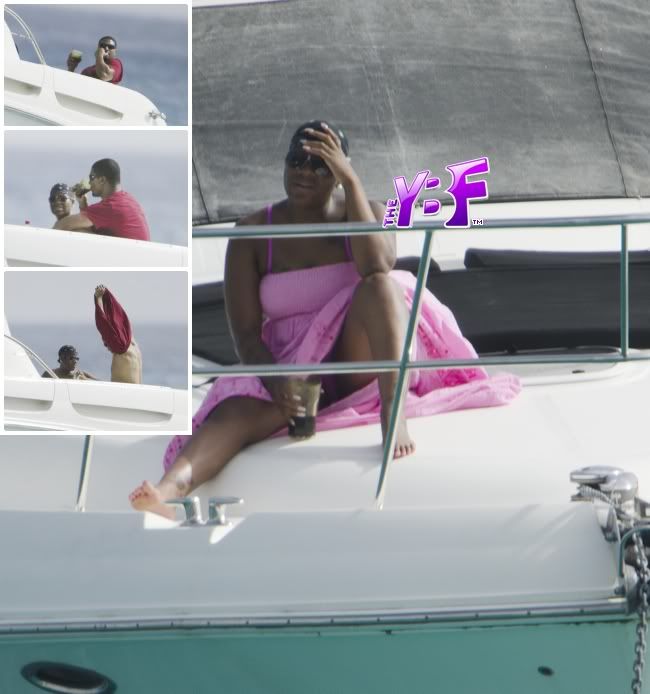 Antwaun and his wife Paula Cook (they also have 3 kids together) started divorce proceedings back in November (where Fantasia admitted to the judge in a testimony that she had an abortion after becoming pregnant with Antwaun's baby) , but it's nowhere near over we hear.
Yet and still, it looks like Fanny and 'Twaun--who have been dating since 2009 when we first reported their interesting relationship--are back together.
Fantasia signed on to play Mahalia Jackson in an upcoming film, and reportedly is packing on pounds to do so. So is this belly a result of her movie role weight gain--or is another baby on the way? Hmmm....
Pics via SPLASH
​ ​
​ ​ ​