EXCLUSIVE: Rihanna's LOUD Tour Is On FIRE....LITERALLY!!
​
Jul 08 | by Natasha
​ ​ ​ ​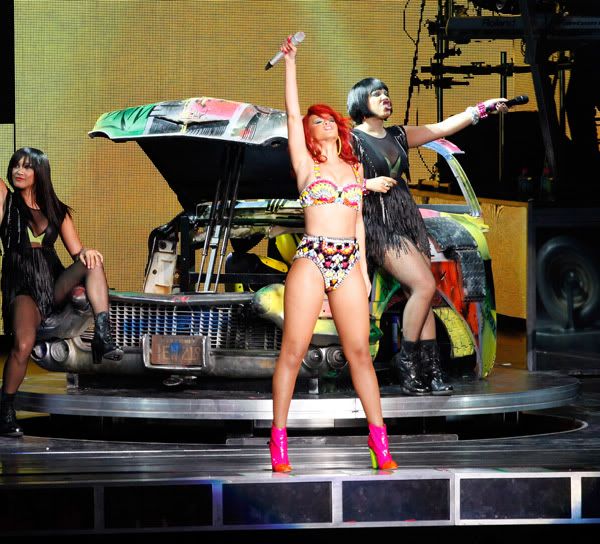 This ish couldn't get any more literal. Rihanna was on fire tonight as her Nivea sponsored LOUD tour rolled into Dallas. And we're not talking about her sexy performances.
Hours ago, Rihanna was rushed off during her performance as a FIRE broke out on stage! Our exclusive deets inside....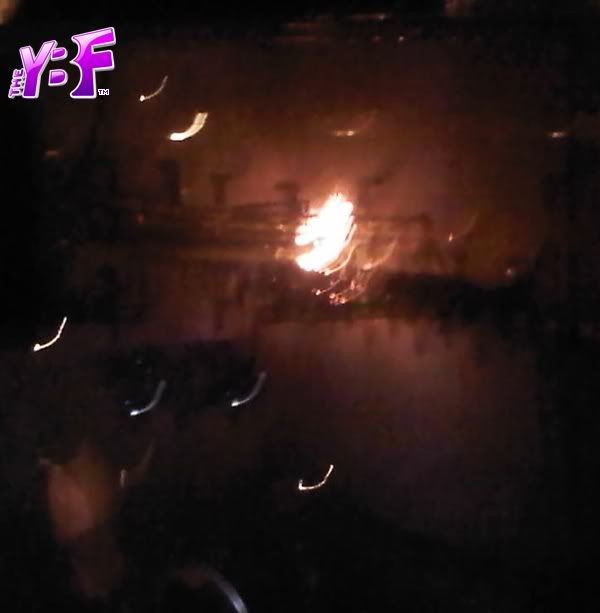 A serious pyrotechnic freak accident just popped off at the American Airlines Arena in Dallas. And it left little red Rih Rih almost caught in FLAMES!
We've learned that immediately right after Rihanna performed "California King Bed" less than an hour ago, a pyrotechnic glitch caused sparks to go flying on the top of the stage. Sparks started flying down hitting her piano and instruments, and she ran off the stage to avoid getting hit.
Right then, a spark caught on to a curtain or wire, and a huge part of the stage literally went up in flames! Firefighters and the fire marshal quickly hit the stage to put out the flames.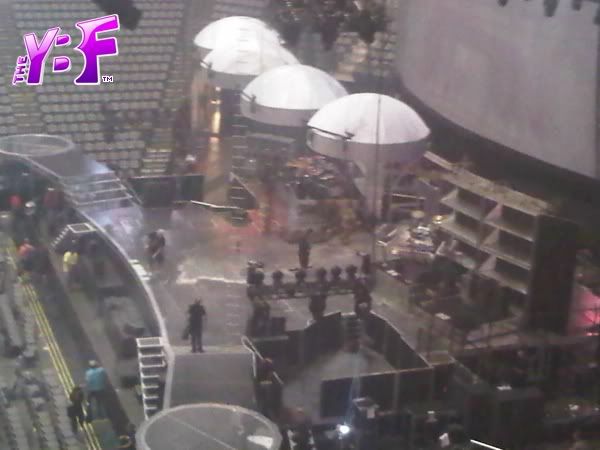 No one was hurt, but all concert goers were quickly ushered out of the arena. Rih was about 75% of the way through her show. And she's skipping her usual post-show meet-n-greet session with VIP fans tonight and is heading straight to her next stop in Houston instead.
Yeah, we'd jet off too if our precious wig almost saw the gates to Jesus.
Glad everyone's OK!
LOL at someone saying to go get a fire extinguisher....
​ ​
​ ​ ​