"BASKETBALL WIVES" LAWSUITS FLYING! Meeka Sues Tami Roman For ASSAULT!
Jul 22 | by Natasha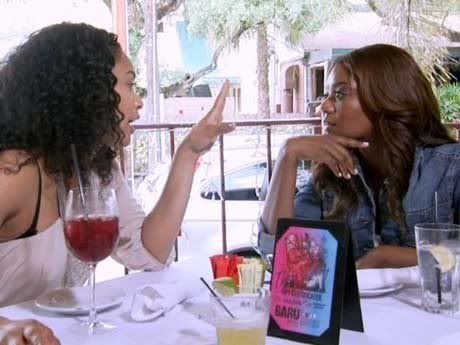 Remember that big ass punch-out fight that went down in Italy last month between Meeka Claxton & Tami Roman while they were filming for "Basketball Wives?" Well despite Meeka claiming she never got punched, she surely just filed a lawsuit against Tami for assault and battery.
Ish just got real. Deets inside...
Last month, reports broke that while the "ladies" were all living it up in Italy while filming, a fight broke out between Tami and Meeka at a nightclub. The two had gotten into a fight previously at a polo match as well. Then ish came to a head once they traveled overseas.
Reports claimed Meeka got PUNCHED in the face by Tami before they were both escorted out by club security. Meeka then took to Twitter to deny it happened.
Yet and still, yesterday, she filed a lawsuit against Tami stating that assault and battery took place on May 15th, under her government name "Khameka Claxton".
Tami hasn't responded yet directly to the suit, other than asking "Why Me Lord" on Twitter and telling Twitter harassers to leave her alone. Meeka is asking for punitive damages.
This is about to be A MESS....