FIRST LOOK: Lance Gross & Nicole Beharie In "The Last Fall"
Jul 27 | by Natasha
Lance Gross is continuing his movie career with a film based around the life of a football player. And we've got the first look at photos from the set of the Matthew Cherry directed film called "The Last Fall."
Check out Lance and his co-stars inside...
The film stars Lance Gross, Nicole Beharie ("American Violet"), Vanessa Bell Calloway, Harry Lennix Jr., Keith David and Darren Henson. And is headed up by a YBF director and writer--Matthew Cherry.
Matt is a former NFLer who now owns his own production studio--Cherry Entertainment/Transparent Filmworks. He's directed music videos for Jazmine Sullivan's "In Love With Another Man" & Common's "Make My Day." And he's also responsible for the short film we posted last year featuring Reagan Gomez called This Time, which was shown at the Black Film Festival.
And now, he's made a new movie about the life and times of a former baller:
Lance and Nicole star in the sports drama that follows a former NFL player through an unexpected and early retirement.
Here's the movie synopsis:
After several years in the playing professional football, KYLE BISHOP is released from his fourth team in three years and returns to his home town, broke and at a complete loss about what he will do for a living. After an initially cold reception, Kyle reconnects with FAITH DAVIS, his old high school sweetheart. Ready to leave football far in the past, Kyle gets a job at a local gym and starts planning a new life with Faith and her young son, VON. However, when Kyle unexpectedly gets a lucrative offer from another professional team, and the father of Faith's son, RELL, tries to win his way back in her life, he is torn about what path to take.
Jamie Foxx's mentee Brittany Loren is also in the film.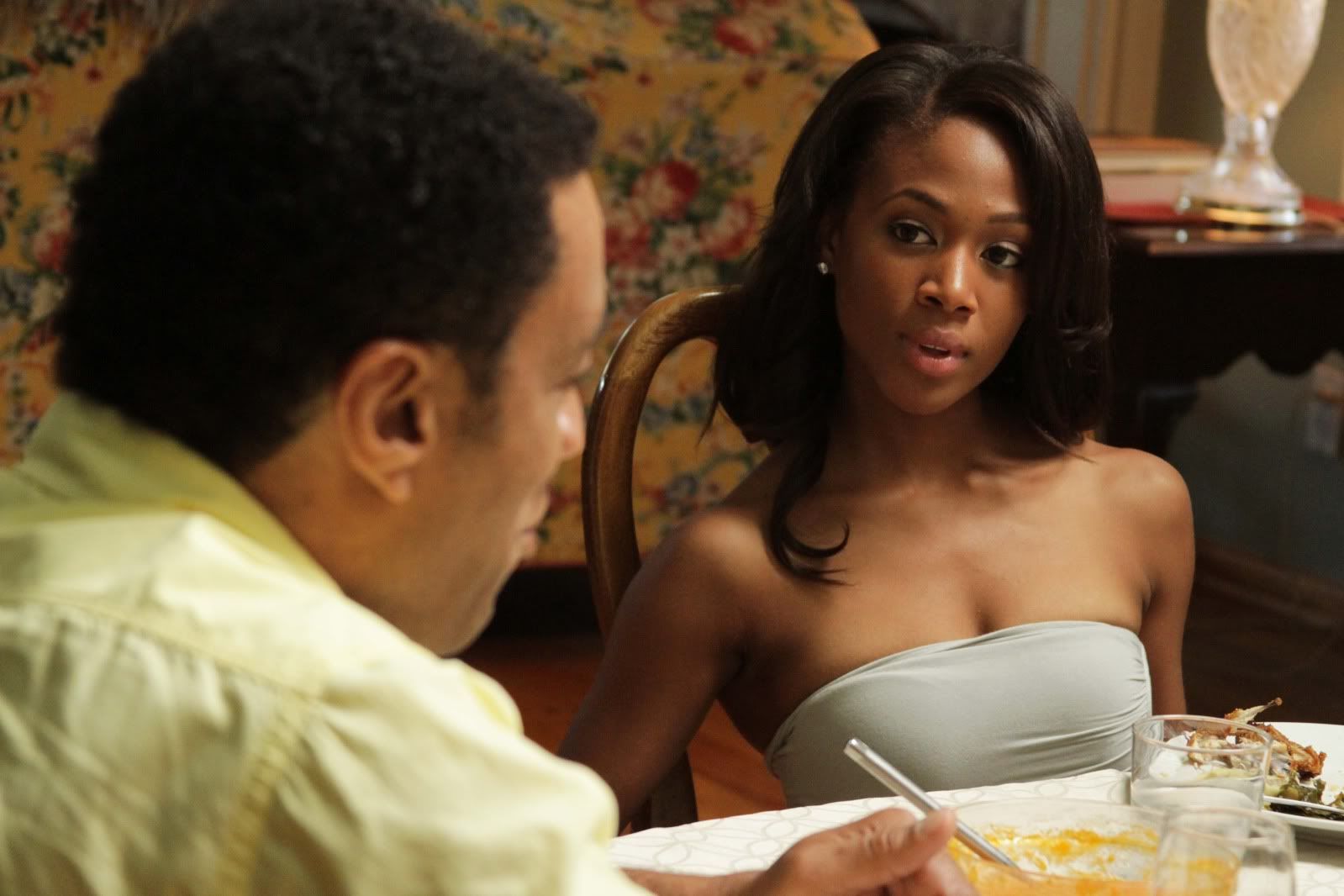 Talking about the film, director Matthew Cherry said, "I wanted to show a different side of life in the NFL, especially with the NFL lock-out currently looming over the upcoming season. For every millionaire you have ten other players who are barely making what the average American makes at their regular 9-5. Often players bounce around from team to team trying to hold onto their childhood dream and lose touch with family, friends and meaningful relationships."
It's set to be complete in 2012. No word on if this will be a theater release or a pre-release Film Festival showing.
Photos via Michael Melendy/Tiny/Whitney Thomas