Newlywed Tamera Mowry Speaks On Interracial Love & Marriage, Does New Photoshoot With Hubby Adam
​
Jul 28 | by Natasha
​ ​ ​ ​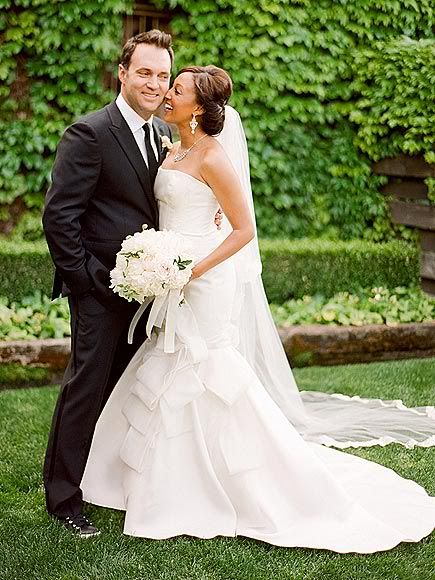 YBF chick Tamera Mowry just got hitched to her long time love Adam Housley this past May. And she's still gushing with excitement about their wedding day. And about how happy she is she chose Adam as her hubby.
The bi-racial actress dished to Essence.com about people dating outside their race. And we've got excerpts of the chit chat, plus the couple's new photoshoot, inside....
When Tamera Mowry--twin sis to Tia Mowry--married Fox correspondent Adam Housley, she did so without seeing any color. Check ut what she had to say about their interracial love:
ESSENCE.COM: You are no longer a single lady. Congrats on the big wedding! What's married life like?
TAMERA MOWRY: It's amazing! I feel like I have a lot more strength, and I have this person who has my back, and no matter what he's going to be there for me. That just in itself makes me feel a lot more confident and a lot more safe. It feels amazing -- it really, really does. Adam and I, we haven't lived together, so we're going through that right now. Moving is challenging, but it's rewarding. That's the best I can describe it. Because once you go through a challenging situation then you overcome it you're like "yes, we can do this." Adam has to do most of the moving so I kind of feel sorry for him in that sense. He's moving into my place and one of the main things that we're going through right now is that I don't want him to feel like a visitor. It's our place. We're kind of going through the transition where you say "my place" and then you're like, "no, wait, it's our place." Plus, saying "my husband", that feels amazing too. There's something that just goes through your body when you say those words.

ESSENCE.COM: Do you have any advice for women considering dating outside of their race who may be apprehensive about it?
TAMERA: Well, I always find these questions so interesting, because I'm a product of an interracial marriage -- and I never really grew up seeing color. I honestly realized that my dad was White when someone told me in middle school. They're like, "Oh your dad's White?" I'm like, "Oh, my gosh, he really is White." I knew what race was, but it didn't matter to me. Yes we are an interracial couple. The thing is we do still deal with that. People always question that. If anything, it hurts, but we do have more people supporting us than making stupid comments. We kind of just ignore it and focus on the positive. Love is love and a lot of times people might be in the situation they're in because they put barriers up. Like some people only want to date a model, or an actor, or an athlete. You're only limiting yourself. Open up to what's out there because God made us all.
She seems so uber happy and in love. Check out Essence.com for the entire interview.
And Tamera's also featured in the new Get Married magazine with a new fun & gorgeous photoshoot with wedding dresses and her hubby Adam: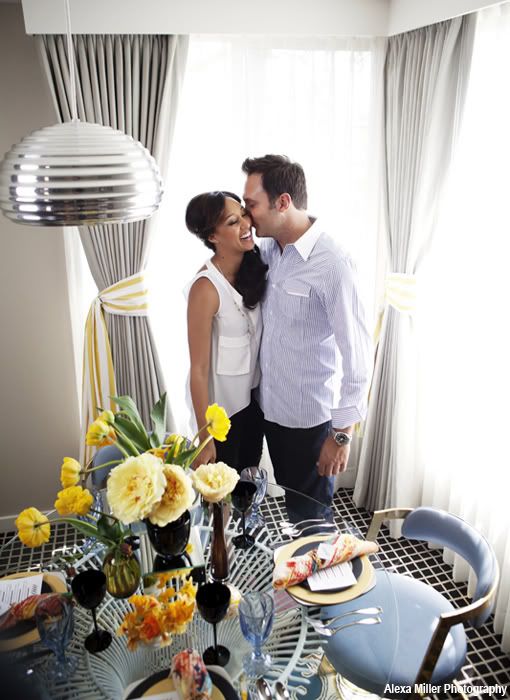 The couple said during the shoot: "I call him Housley. If I call him Adam, he knows he's in trouble." "She never calls me Adam." "Riiiiiiight."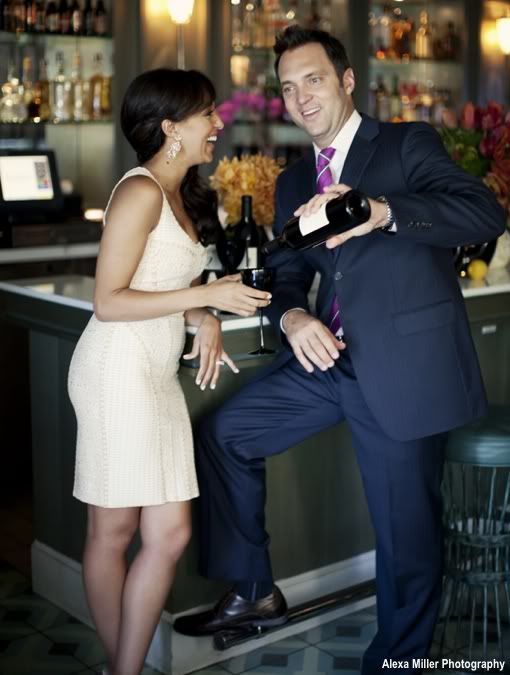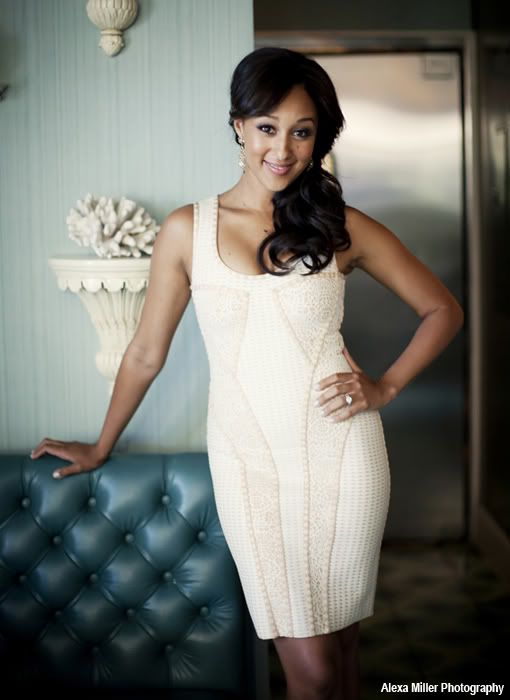 Fabulous. And pics of her in different wedding dresses for the shoot: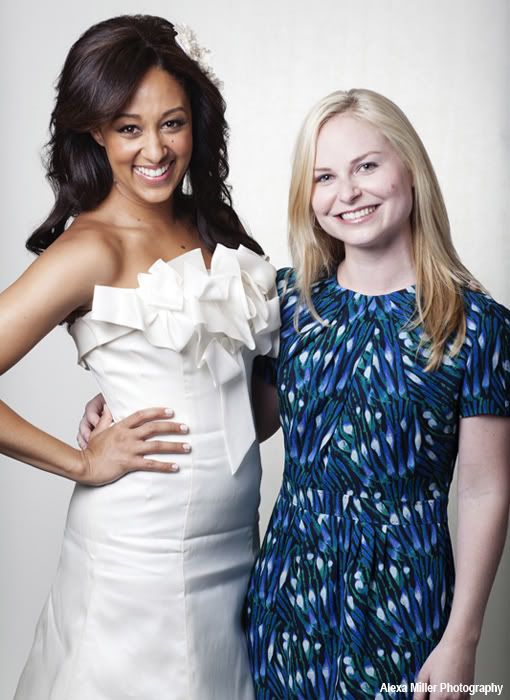 The "Tia & Tamera" star's full interview will be in the new issue of Get Married on stands now.

And re-visit pics of Tamera & Adam's wedding HERE.
Pics: Alexa Miller Photography/Get Married
​ ​
​ ​ ​