MOVIE FAB: Method Man, Terrence Howard, Cuba Gooding Jr. & Tristan Wilds Star In "Red Tails" (Trailer)
​
Jul 29 | by _YBF
​ ​ ​ ​
Some of Hollywood's leading YBF actors have teamed up to star in the new film Red Tails about Tuskegee airmen during World War II. Watch the trailer and see Ne-Yo, Tristan Wilds, Cuba Gooding Jr. and Terrence Howard in action inside...
Many of Hollywood's leading (and best looking) actors are starring in the much talked about Red Tails, a film set in 1944 during World War II about the Tuskegee Airmen. And our homie Wilson over at BlackFilm.com got the latest scoop.
The film, directed by powerhouse George Lucas (who is funding this out of his own pockets), touches on the two wars at once – one against enemies overseas, and the other against discrimination within the military and back home.
The cast stars: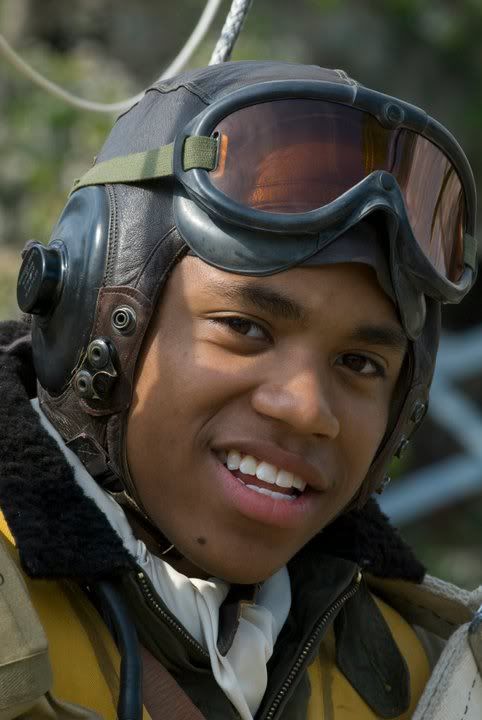 Tristan Wilds


Terrence Howard
Ne-Yo - When talking about the film Ne-Yo said,
"I am personally waiting on 'Red Tails'. 'Red Tails' is George Lucas's film about the Tuskegee airmen. I play one of the fighter pilots by the name of Andrew Salem, aka Smoky. And he's from Alabama. I had to develop a really thick Alabama accent. He chews tobacco. It's really, really, really a character role.

I actually shot that before I shot this, which is odd. But I mean George Lucas pulled money out of his pocket to pay for this film. So this is his baby. So the one thing that I do about George, I don't know a lot about him, but the one thing I do know is that it's not going to come out until it's absolutely right."
Nate Parker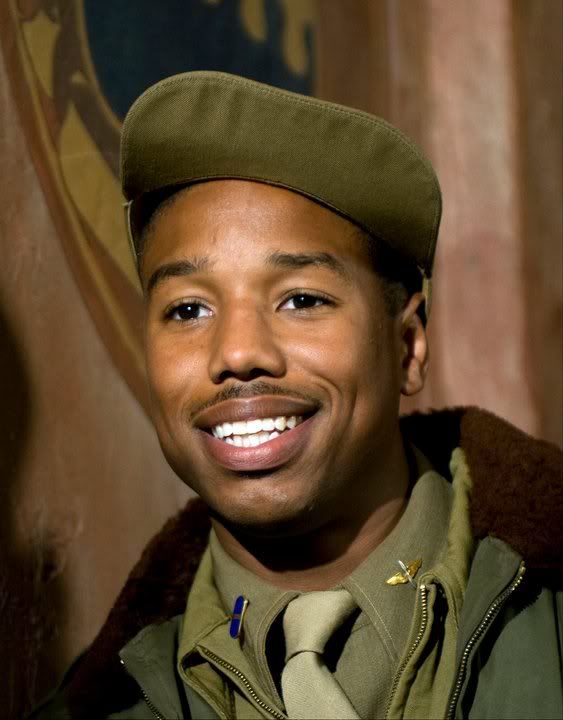 Michael B. Jordan
Marcus T. Paulk


Leslie Odom Jr.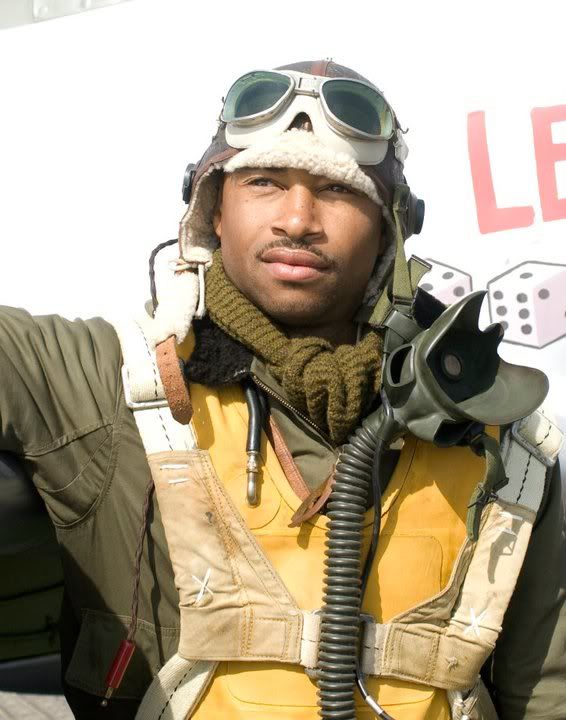 Kevin Phillips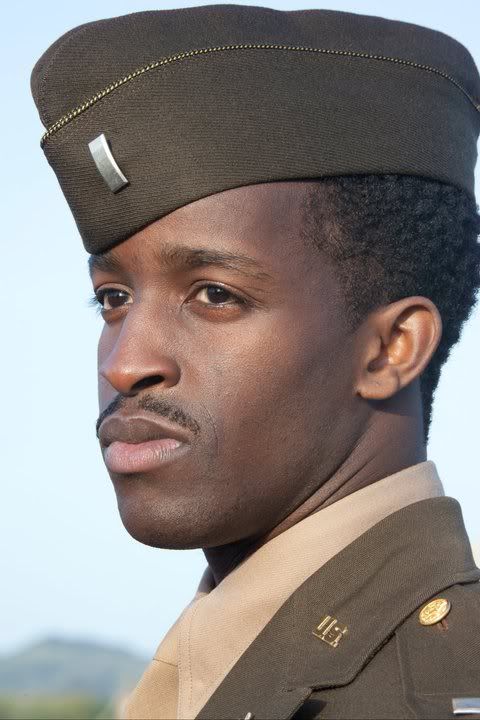 Elijah Kelley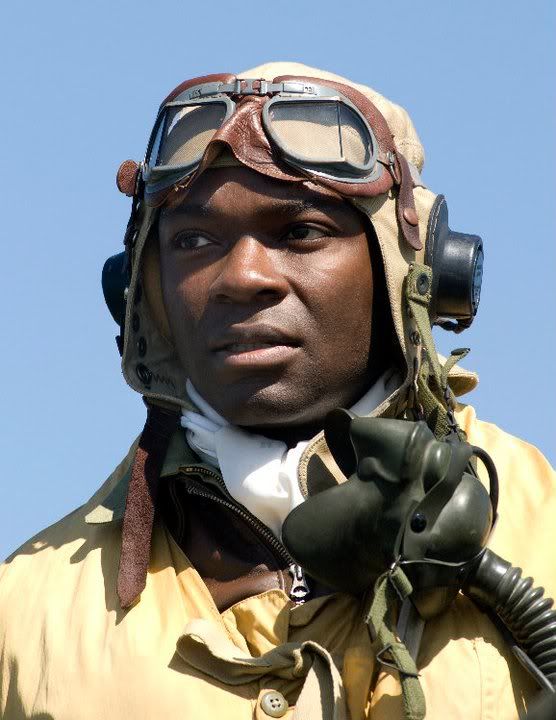 David Oyelowo
Cuba Gooding Jr. - When speaking about the film Cuba said,
"I've seen the movie, I've seen the special effects, and I can't tell you how excited I am about that movie and for people to see it. In my career I've done a couple of movies that blown up the zeitgeist of cinema and hit social consciousness, like 'Boyz N The Hood' or 'Men Of Honor' or 'Jerry Maguire.' These are movies where people are affected by either a scenario or scene or environment they've never been exposed to, or it just hits them and in their everyday life they can identify with.

We actors live for that, and we've done that again with George Lucas' 'Red Tails.' The movie is breathtaking, and the thing about it is, visually you haven't seen the things that George is doing with these fighter sequences. It's insane. The real people we portray, like my character Major Emanuelle Stance. He took these young black men out of the schools of Tuskegee, Alabama and into the Air Force Base in Italy and turned them into warriors. You fall in love with not just the pilots but these men that helped them along their journey."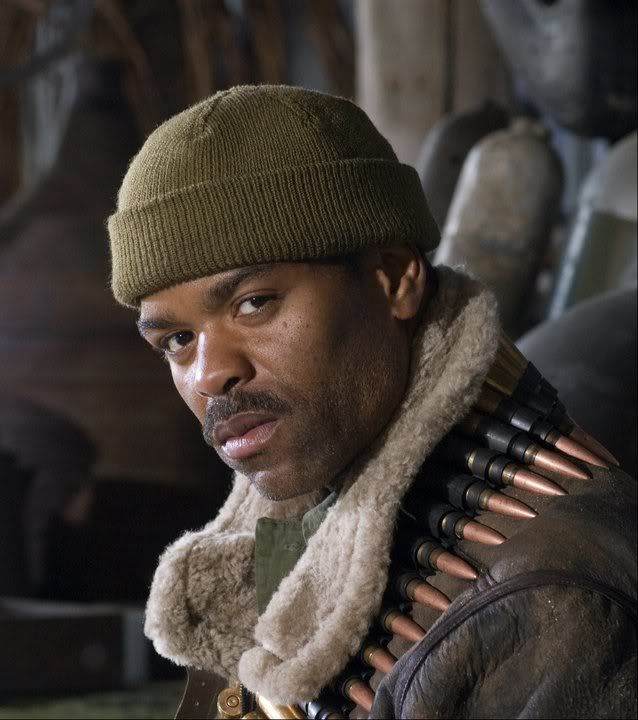 Cliff Smith aka Method Man
Singer Jazmine Sullivan also appears in the film.

Watch the new Red Tails movie trailer here:
​ ​
​ ​ ​