FRESH MEAT: Meet Oren Wilkes, The New Face Of NIVEA FOR MEN!
Aug 03 | by _YBF
The #1 skinare brand in the world has tapped a fresh YBF face for their brand new mens' skincare division. Oren Wilkes, a 23-year-old model who is sure to take the fashion world by storm, has popped up on the scene. And with beautiful skin courtesy of Nivea. Come inside and meet the new face of the Nivea For Men brand....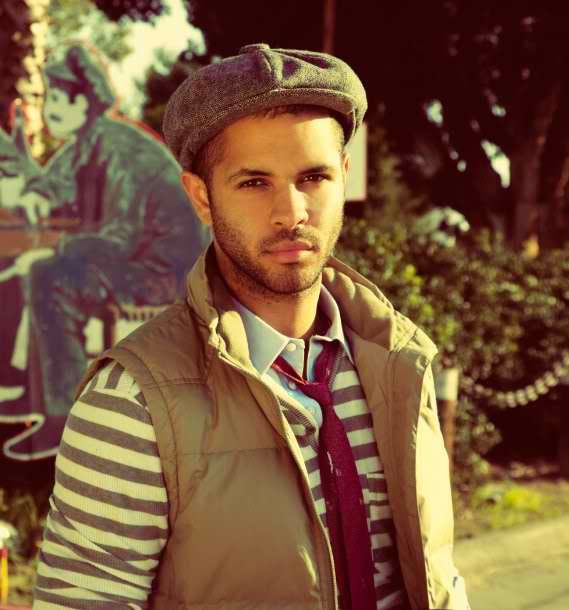 Oren Wilkes is more that just a pretty face and modelesque features. He's a Los Angeles native (he also lived in Japan for 8 years growing up) and graduate of USC's School of Public Policy and Development. And he runs his own site UnbiasedWriter.com, a mens' lifestyle blog. Currently signed to Wilhelmina, he's already shot fashion editorials with top fashion photographers Giuliano Bekor, Mark Leibowitz and national advertising campaigns for Adidas and Asics.
Oren has recently signed on with Nivea For Men as their brand ambassador to help promote the their new "Look Like You Give A Damn" lifestlye campaign. His role entails brand appearances, developing content or the website, and more.
TheYBF.com caught up with the model (who is an absolute sweetheart and--trust us--knows how to have a good time in the party life) and got to know him a little better.
A few Q&A's with the single (you know we asked) guy:
Tell us your dream job within the modeling industry?
There are a lot of amazing designers out there, but I'd have to say Calvin Klein.

What do you look for in a significant other?

Loyalty is most important to me. I need a woman I can trust and build with. I'm single at the moment, definitely looking for something a little more serious in my next relationship.

The celeb chick you're crushing on at this moment?


Rihanna. Hands down. I think she's sexy and not to mention has a nice body. I recently got to see her in concert at the Staples Center, very talented I must say.


Speaking of talent, what's the craziest thing you've done in bed?
Oh man! My mother would kill me. No comment :)

You told us you're a music fan. Who are the two artists you would you love to see perform together?
I'm really excited to see John Legend and Sade in concert next month. Two of my favorite artists. I grew up listening to my parents play her music, and I've been a fan of John Legend since he released his first album.

What's the Nivea Men's product you can't live without?

The Energizing Face Scrub is AMAZING.

And what's your heritage/background? Sometimes it's hard to tell with models since many can play ambiguous roles.


Oh, ALL BLACK! [laughs]


So what was it like being a young black boy growing up in Japan for that many years?


My dad [James Wilkes] played pro-basketball for the Bulls and Pistons. We went over to Japan when he decided to finish his career there. I went to an International school though, so we spoke English. Unfortunately, I didn't learn any other languages. Wish I had though!
More pics: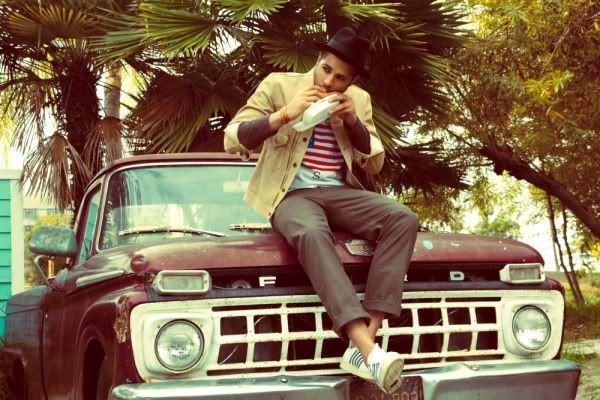 Love seeing new YBF faces on the model & branding scene...