NEW COUPLE ALERT?: Nas & Antonique Smith (Faith Evans In "Notorious") Grab A Bite
​
Sep 01 | by Natasha
​ ​ ​ ​
Rumors have been swirling, and now they're about to swirl a bit harder. The recently divorced rapper Nas was spotted wining and dining it up with actress Antonique Smith in West Hollywood. Yep, the same Antonique who portrayed Faith Evans in the Notorious movie. And the same Antonique he shouted out on his new single "Nasty."
Pics of the twosome inside....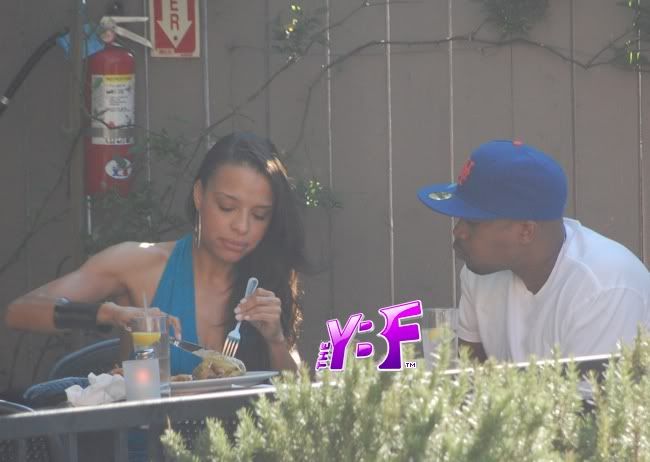 Looks like Nas may have found another industry chick to keep him company. He hadn't even met her in person before when he said, "I'm after the actress who played Faith Evans/My little Jackie Onassis, dig?," in his new song "Nasty." Last month, Antonique told XXL magazine that she wanted to actually meet him in person and maybe "do some music" together:
He shouted me out on the song, which I thought was really sweet. I had never met him before and he called me sometime after that and said that he was initially afraid that I'd be upset about it because he wasn't sure how I took it, but I thought it was sweet. He's really nice. Word for word, he's an incredible rapper. I've always been a fan and that line is a really dope line. We're going to do some music together.
Looks like she got her wish.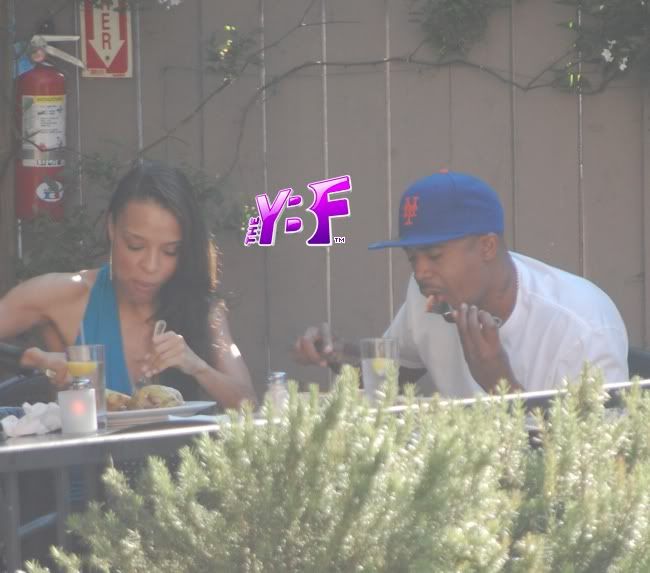 Just a couple weeks ago, Antonique popped up on the Queens set of his new "Nasty" video. Maybe making a cameo. Maybe not. And yesterday they were spotted in these pics having a lunch date. It could just be all in the name of business. But we wouldn't even be mad at her for trying to make it more. Do you boo.
Here's the behind-the-scenes video with both of them (she appears at the 0:48 second mark) on the set of "Nasty":
Antonique is appearing in the upcoming movies Abduction (with Taylor Lautner), Yelling To The Sky (with Gabby Sidibe and Zoe Kravitz), "RENT" on Broadway and will also be featured in the upcoming Hollywood Issue of VIBE mag. Nas' new solo album will be dropping soon.
Pics via SPLASH
​ ​
​ ​ ​