INSIDE FASHION WEEK: YBF Chats Up Gloria Govan, Laura Govan (She's BACK With GILBERT!), Olivia, & Trina From The Front Row
​
Sep 11 | by Natasha
​ ​ ​ ​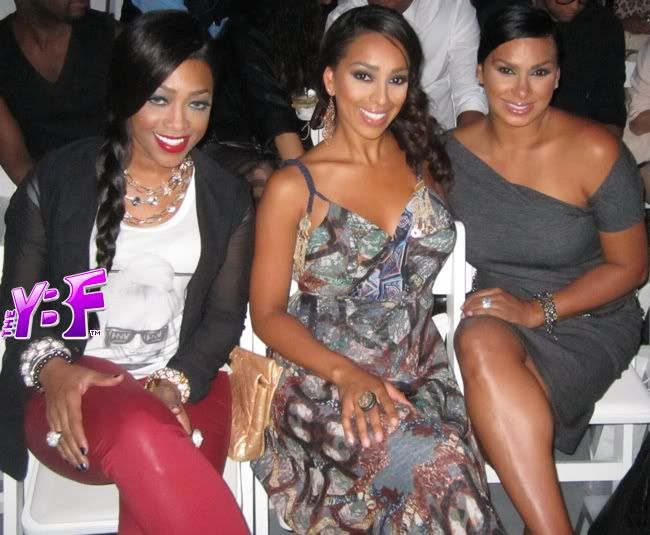 Some of your fave reality ladies hit the Mychael Knight Spring 2012 show last night. And we chatted it up with Gloria & Laura Govan and others to get the scoop on what to expect from the VH1 foolery and the latest updates on their personal lives.
Check it inside...
While dishing with L.A. "Basketball Wife" Laura Govan, we found out she's back with her on-again off again fiance'--Magic baller Gilbert Arenas! You would think after abandoning her (while pregnant) with three of their other kids and with no food or money..or child support...less than a year ago, while he jetted down to Orlando, Laura would be done for good. Or after Gilbert recently had her sued for fraud. Or after he tried to have a judge stop her from appearing on the show. Apparently not.
But she indeed confirmed and told us, "I'm just very happy. Gilbert and I are back together!" Hmm....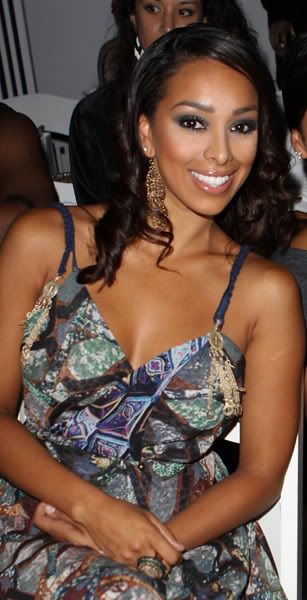 We asked Laura's sister, Gloria, a few q's about her own appearance so far on "Basketball Wives: L.A." and her seemingly crazy relationship with fiance' Laker Matt Barnes.
On how Gloria feels about her relationship despite people's negative perception (and takes a swipe at the Miami cast):
"I can't ever understand how they got this. I'm not perfect. Let me tell you...Matt and I have so many issues and flaws in our relationship and I've always said that. The only thing I would never do is allow someone in my relationship that I don't know... who's not unique enough..you know like the Miami girls. I was like, I don't even know y'all and y'all just want to know my drama. So I'm not telling you.
Matt and I have our ups and we have our downs...we have kids...there's a lot. This season, you really get to see our relationship kind of in 3D. So it's really cool that people get a chance to take a look at that."
On people's comparisons of her to Shaunie O'Neal:
"I had to ask somebody because I really didn't tune into the second season. But if it's in terms of a business woman, I'll take that. But in terms of being like, 'I'm boss bitch,' that's not me. I tell it how it is and if you like it, cool. If you don't, sorry. All these women are old. They have kids so I'm not trying to tell people who they need to be friends with. But in terms of being a business woman, I'll give it to Shaunie...she has it down."
On her friendships with any of the other wives:
"Malaysia and I are definitely cool. Of course, you know Shaunie & I don't necessarily like each other. But we can be in the same place without having an altercation."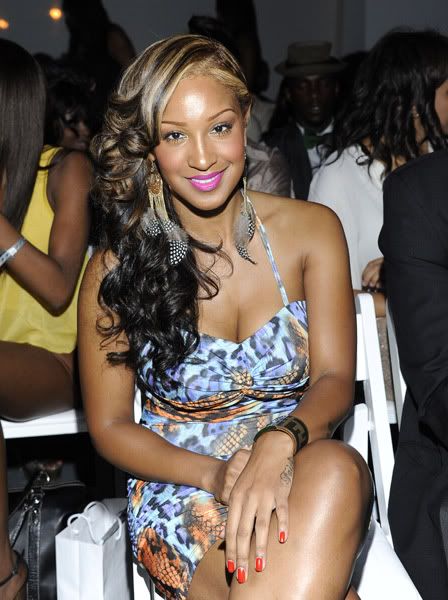 We also chatted up Olivia of "Love & Hip Hop." And she dished to us about what we can expect on season 2...including the episodes extending from 30 minutes to an hour. She tells us: "The show should be airing in mid-November. It's already a ton of drama!"
When asked about her relationship with castmate Somaya Reece, she responded with, "What relationship?" The "December" singer also said there is another person (in addition to Kimbella?) joining the show, but she had to remain mum on who.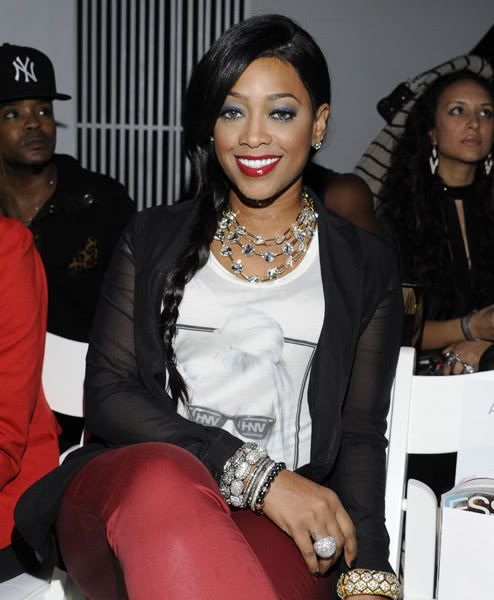 And finally, rap chick Trina revealed to us she's been promoting her new "Red Bottoms" single and her new album is dropping soon. But of course, we had to ask her about her interesting friendship with the Hollywood girls like LaLa, Kim K., and Ciara.
"Everybody's not a friend. I've been friends with LaLa for over 10 years. That's a lot of friendship. A lot of good and bad. We've been through a lot.


It's important that women to be wise and independent and also have associates. I like to keep people very close. Me and my friends--we support each other no matter what."
And on her dating life, i.e. with her on-again, off-again boo Denver Nuggets baller Kenyon Martin.
"[Screams and laughs] I'm very happily....happy right now. I'm in a great place right now. I'm just very happy with myself. And I think that's the best way to be."
Yeah...we know what's up girl...
​ ​
​ ​ ​