WHAT SEXT CHEATING RUMORS?: Swizzy Tells YBF "I Love My Wife" & Cops Alicia A New Car For HIS Birthday, Alicia Gives Him A SKATING RINK!
​
Sep 14 | by Natasha
​ ​ ​ ​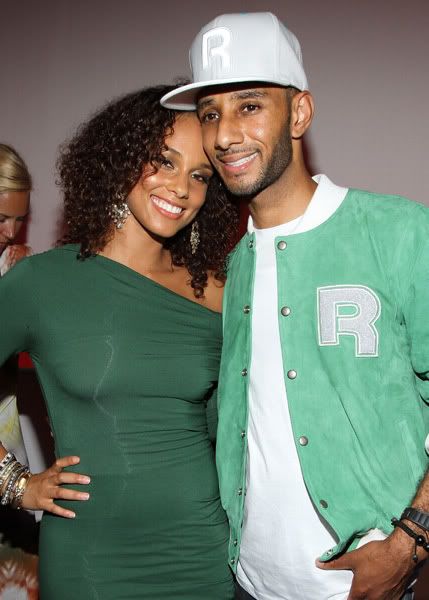 With rumors flying that Swizz Beatz allegedly cheated on wife Alicia Keys recently based on some leaked text messages and an interview with the alleged other woman, the couple isn't letting it get them down. Of course they're denying all allegations...and even going a step further and buying each other over-the-top gifts.
Check out what Swizzy exclusively told YBF last night about the cheating rumors, and what the twosome copped each other for Swizz's birthday....
TheYBF.com caught up with Swizz Beatz and Alicia Keys last night at Jay-Z & Vanity Fair's book launch party for Steve Stoute at a private residence in NY's Meatpacking District (picture above is from July 2011). When asked about the cheating rumors, Swizz simply responded, "All that matters is that I love my wife. We don't play into all the foolishness. I'm just trying to stay on my grind and they are always trying to bring me down."
The couple looked happy as pie together throughout the night--dancing it up and canoodling while chillin' alongside Jay, Beyonce, LaLa & Carmelo Anthony, Diddy, Andre Harrell, Serena Williams, and their other celeb friends. Looks aren't everything, but time will tell....
Swizz revealed to us that for his birthday yesterday, Alicia had a roller skating rink for him in the middle of Manhattan (turns out she threw his party there).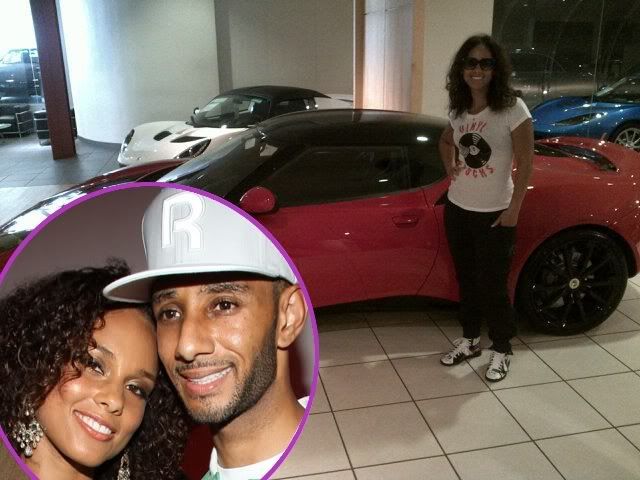 Meanwhile, Swizz recently tweeted the present he bought his wife...for HIS birthday. A tricked out pink Lotus car (above), as he is the Vice President of Creative Design and Global Marketing for the British sports car company. He tweeted: "...best part of my Bday was my gift to my wife because my Bday is her Bday"
Some say it's a make-up gift. Some say it's just a sweet show of love. Like we always say, time will tell....
​ ​
​ ​ ​