J. Cole COVERS "ROLLING OUT" & Releases "Daddy's Little Girl" Video
​
Sep 25 | by _YBF
​ ​ ​ ​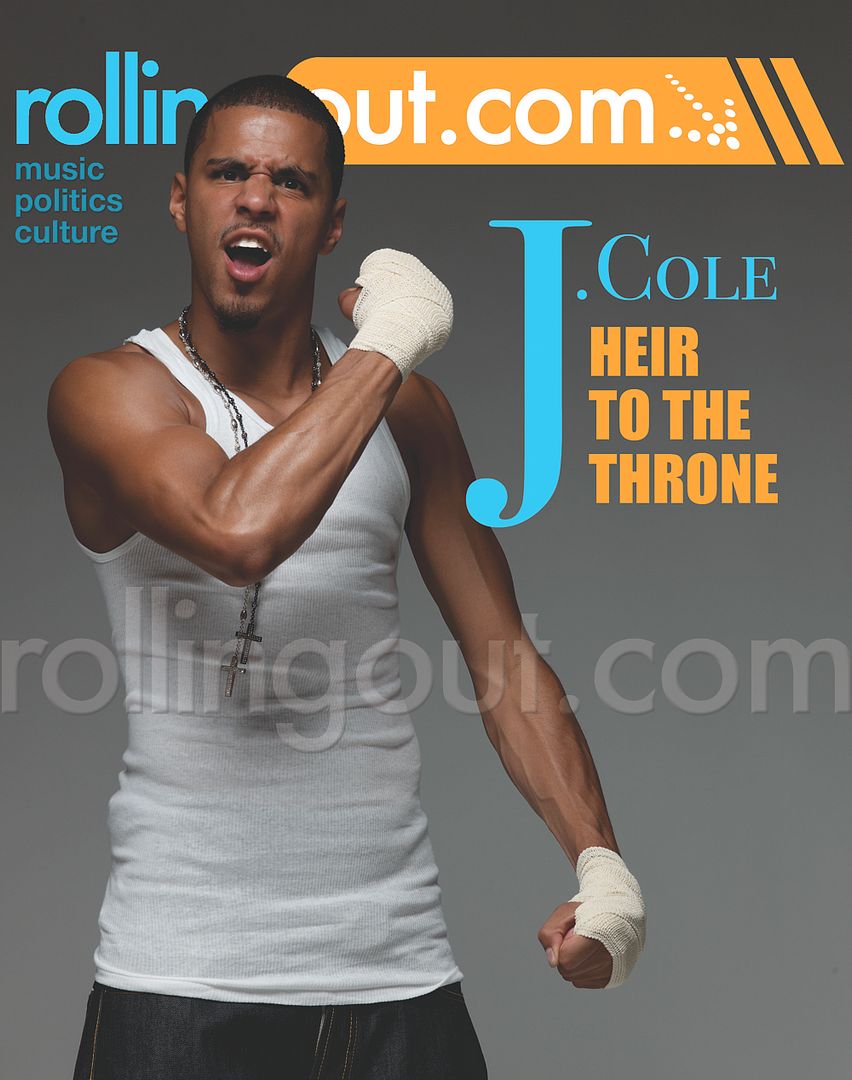 As he prepares for his disc, Cole World: The Sideline Story to hit music shelves on Tuesday, J. Cole sat for an interview with "ROLLING OUT" Magazine and dropped the video for "Daddy's Little Girl." See highlights from the interview and watch the video inside.....
As he prepares to take the music industry by storm, Fayetteville native, J. Cole, recently sat for an interview with "ROLLING OUT" Magazine where he dished about gossip blogs, his rap style and bouncing back from rejection in the industry. Here are some highlights:
Talk about your first encounter with Jay-Z. What led to that moment?
I graduated from St. John's University. At the time, all of my friends got nine-to-five jobs and were making $30,000 to 40,000 per year. I was working at a newspaper in Queens making $8 per hour at a part-time job so that I could still do music at night. I heard that Jay-Z was recording the American Gangster album. That same night, I made two beats and I thought it would be perfect for Jay-Z. I went to the studio where Jay-Z was recording and I waited outside for three hours. His Phantom finally pulled up. I was super timid and shy. I had the CD in my hand and I tried to hand it to Jay-Z. He looked at it and said, 'What is this? I don't want that. Give it to one of those other guys.' It was crushing. That was another moment.


But I snapped back to reality. I knew after that, I had to go harder. That type of rejection fuels me. I believe that greatness is fueled by rejection. Michael Jordan was cut from his high school basketball team; Jay-Z had trouble getting a record deal before Reasonable Doubt; and no one wanted to sign Kanye West as a rapper.

How did the second meeting with Jay-Z come about?
One year later, Jay-Z heard a song through Mark Pitts. Jay called me for a meeting. It was a three-hour meeting and I played my music [for] him. We talked about President Obama and other things. Five weeks later, he offered me a record deal.

Beyond music, your name was mentioned by gossip bloggers who reported that you and Rihanna had a sex tape. How did you react when you heard about it?
Gossip is foreign to me. By nature, I don't like gossip. I never was on the gossip sites. Now being on the other side, it's annoying. A lot of people don't know the difference between gossip and reality. They may think that you have a sex tape with Rihanna, or [that] you're having sex with Solange because of what someone made up. But I guess it's just something that comes with the territory.

How does Cole World: The Sideline Story reflect who you are as a person?
This album speaks to the type of artist I want to be. I think the album will provide thought provoking lyrics, and heartfelt stories. I want to take listeners on a ride. It shows the type of balance that I want to have as an artist. I want to be at the top of the list when it comes to rap. I want the respect of the hip-hop fans and connoisseurs. I want to be on everybody's list.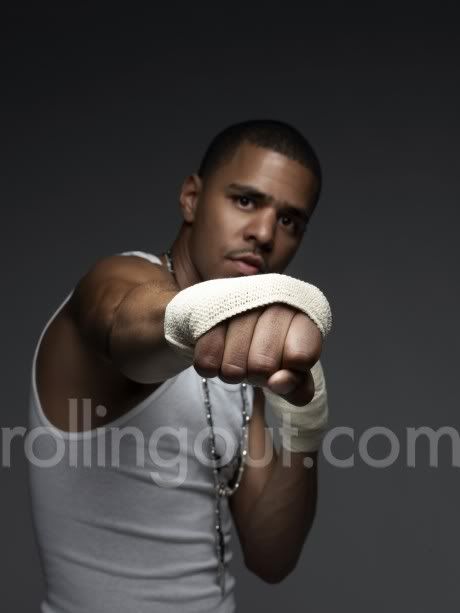 Watch behind-the-scenes video of J. Cole's photoshoot here:
In other J. Cole news....
J. Cole has dropped a video for his song "Daddy's Little Girl." The track is about a young woman who dreams of becoming a ballerina, spending most of her youth in dance classes. But along the way, she gets sidetracked and ends up using those dancing skills at the strip club.
The song appears on his album Cole World: The Sideline Story.
Photos by Keith Major/Steed Media Service
​ ​
​ ​ ​