SPOTTED: Beyonce & Jay-Z Get Photoshoot Fresh
Sep 25 | by Natasha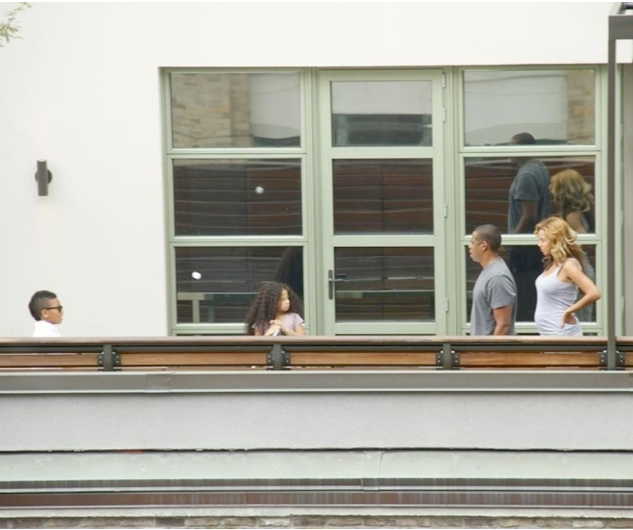 Looks like The Carters are still busy at work. Jay-Z & Beyonce were spotted outdoors on the set of a new photoshoot (or possible video shoot for that matter) today. And the pair were engaging in a little downtime with Bey looking subdued in a grey tank top and Jay in his usual grey t-shirt.
Jay just performed and partied it up in Vegas Friday night, but the couple was likely back in NYC today...seeing that the two kids in the pic above (named Chance & Summer) belong to Jay's long time stylist June Ambrose. And June, whose reality show kicks off February 2012 on VH1, spent Saturday in NYC celebrating her son Chance's 10th birthday at Bowlmor Lanes.
No word yet on what (or who) the shoot is for exactly. But we're sure the final product will come out soon. Awwww look at that side profile of the baby bump....
And in case you missed Bey's recent chat with E! News: