GRAB YA POPCORN! LaTavia Roberson Reveals How Mathew Knowles Made Kelly Rowland Cry, And How She Got Kicked Out Of Destiny's Child
​
Oct 04 | by _YBF
​ ​ ​ ​
In a shocking new interview, former Destiny's Child member LaTavia Roberson opens up about becoming an alcoholic after her dismissal from the group and how Mathew Knowles often made Kelly Rowland cry. Get the deets inside............
"Mathew did not mince his words and it can be tough to take that kind of criticism when you are a little girl. We would try not to let it break us, says former Destiny's Child member LaTavia Roberson. "But Kelly was the sensitive one, and sometimes she would go to her room and cry."
During a very candid interview with UK tabloid, The Mirror, LaTavia Roberson revisits her days as a founding member of Destiny's Child and the dramatic spin her life took after she was kicked out by Beyonce's father/manager Mathew Knowles.
Fed up with what she and bandmate LeToya Luckett saw as unfair treatment, the pair, right before the group split, had their lawyer send Mathew a letter expressing their grievances and asking for the addition of a second manager - BUT all hell broke lose.
She commented on why they chose that route:
"Things seemed unfair. Beyonce and Kelly had cars. I'm not saying pay checks were any ­different, but Matthew used to say a lot of crazy things like, 'Y'all should be glad I'm giving you money'.
She continued,
"We were happy for Mathew to stay on as manager, but we wanted another manager to work with him."
But Mathew didn't take too kindly to being challenged and he promptly replaced LeToya and LaTavia before the band shot it's "Say My Name." video.
After the dismissal, LaTavia's life went into a tailspin and she turned to alcohol, which resulted in a 2006 jail stint for failing a drug test.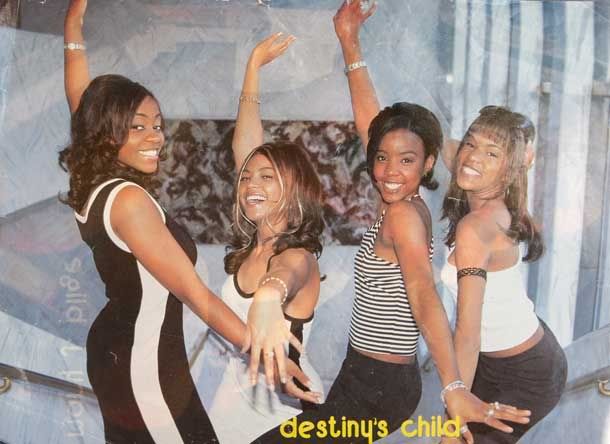 Of those years, she comments,
"My one regret is that I should have spoken to Beyonce and Kelly before I sent the letter. That is the one thing I would have done different. I would have gone to my sisters and discussed it with them. After that, we didn't speak for many years."
But after Beyonce thanked both LeToya and LaTavia during the Billboard Awards earlier this year, it made many fans ask, where do the women stand now?
"I saw Beyonce in 2003 and we just hugged and talked... it was so emotional," she says.
And on Kelly,
"I spoke to Kelly last year and I asked her, 'Do you understand why we did what we did?' She said, 'Oh gosh, yes'. And that was enough for me."
And she also commented on the woman "X-Factor" judge Kelly has become.
"It's ­ ­amazing how well Kelly has done since then. She has really ­blossomed and for me it has been fantastic to watch her become this strong, ­independent woman. She is an inspiration to anyone, and I am honored to call her my friend."
So is LaTavia bitter? It doesn't come across that way, but she did add,
"I am convinced that if it was not for Mathew Knowles we would still be ­together as a band. We'll always be sisters. Nothing can take that away from us."
BONUS: Here's a throwback pic of Tina Knowles with her fam when she was younger. And then at an event with the family, Beyonce, and Angie Beyince recently:
​ ​
​ ​ ​