DO GOODERS: LeBron, Dwyane, Carmelo, Chris Bosh, Kevin Hart, & More PLAY BALL For South Florida Charity
​
Oct 09 | by Natasha
​ ​ ​ ​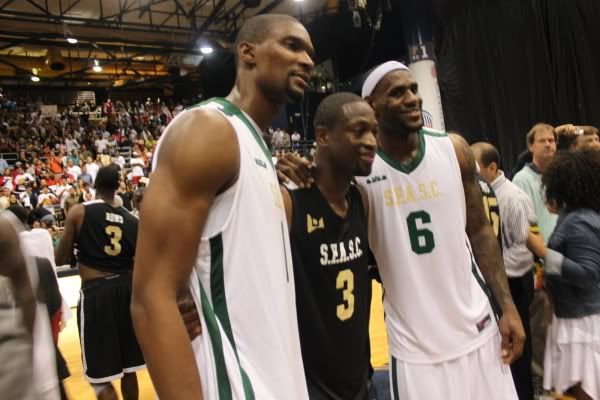 It was a fab times of giving back for NBA ballrs and celebs last night at the South Florida All Star Classic Charity game hosted by Lebron James, Dwayne Wade and Chris Bosh. The Heat fellas and their NBA friends traveled to Florida International University to play in front of fans (who paid $100+ a pop) for FIU's head coach and former NBAer Isaih Thomas' charity.
Pics, video and deets inside of who all came out for the cause...
Kevin Hart played coach to Team Wade (the winners) as the as the "Big Three" made it back on the court together again for the first time since NBA Commissioner David Stern announced the lockout. This time around they were playing for a charitable cause. Hall of Famer Isiah Thomas' charity Mary's Court, that started in honor of Thomas' late mother, benefited from this event and was able to donate $100,000 to the scholarship fund at FIU!
Dwyane boo Gabby Union was on hand to cheer him on: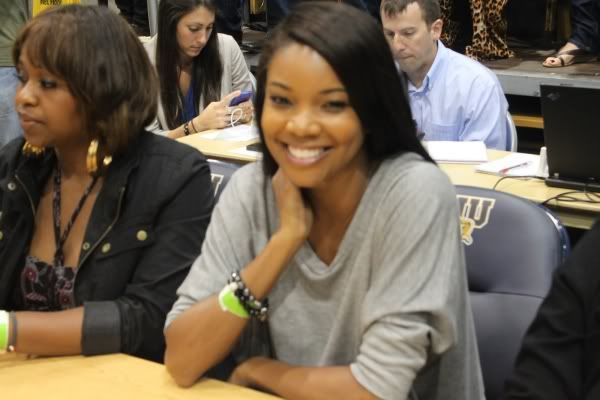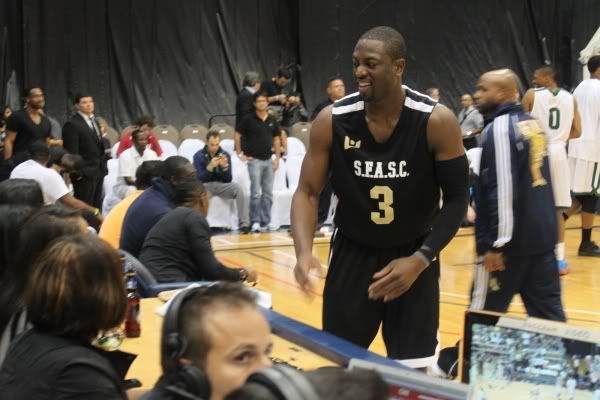 And he made his way to the press table to tell her wassup.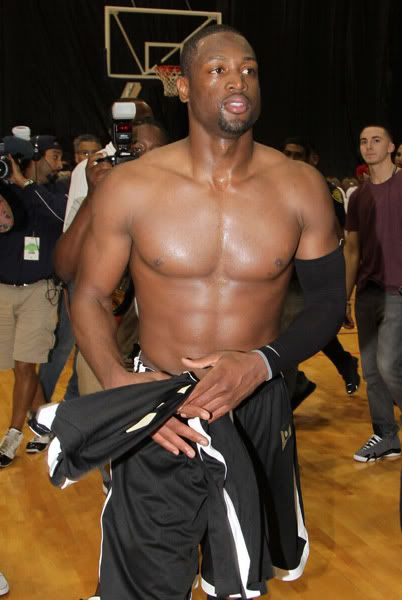 Goodness.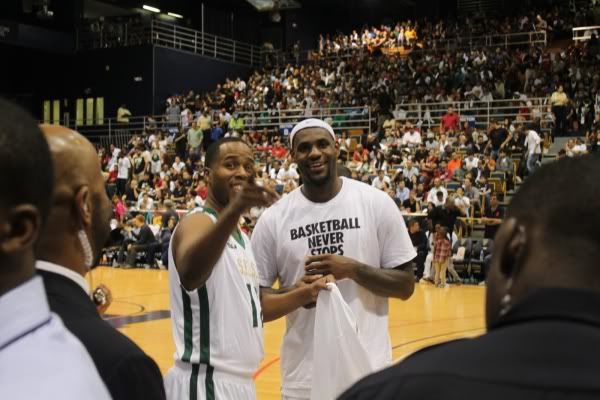 LeBron kicked it with his Team LeBron teammates (who were coached by Udonis Haslem). LeBron's team included players like Russell Westbrook, Chris Bosh, Kevin Durant, Rajon Rondo and Dwayne's team included the likes of John Wall, Chris Paul, Carmelo Anthony, Amar'e Stoudimere, Mario Chalmers and other prominent players.
Oh Chris...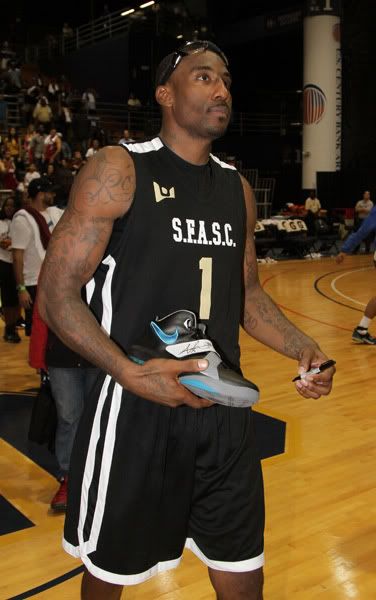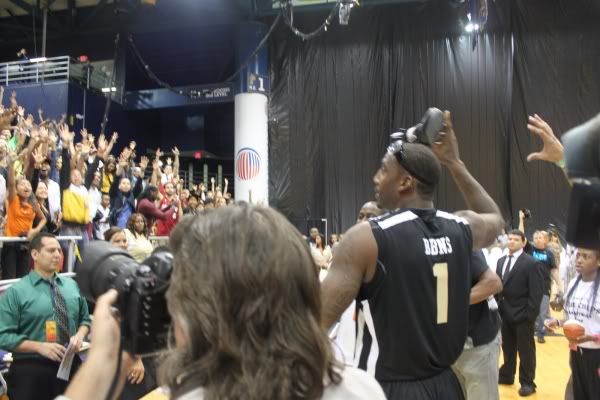 After the game, Amar'e threw out his shoes to the crowd as a little parting gift.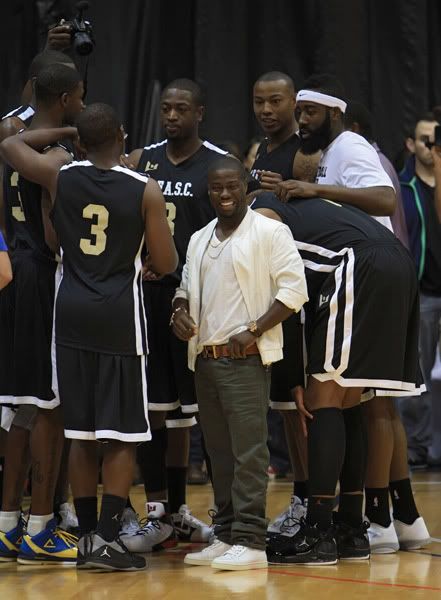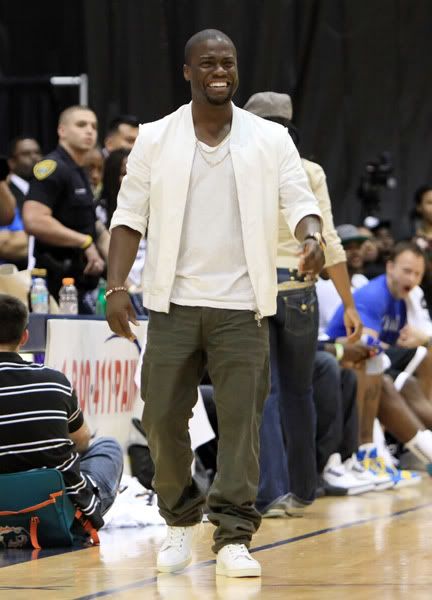 Kevin kicked it with his team.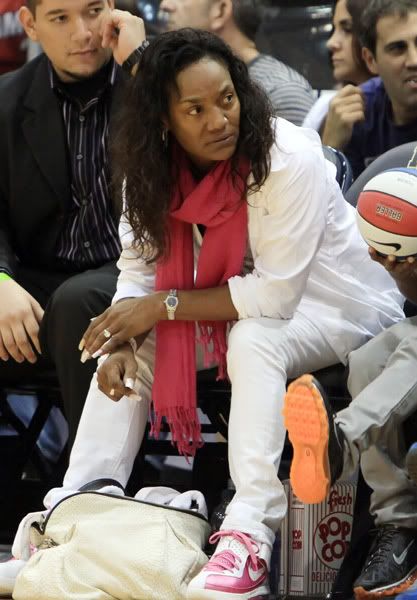 LeBron's mama Gloria was in full effect in her all white and pink Nikes.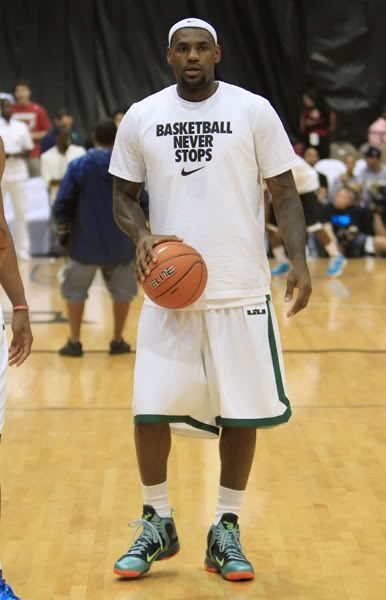 And Carmelo had some fun there too.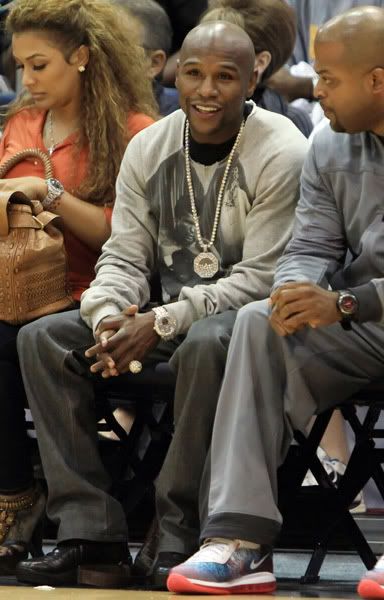 Floyd Mayweather was there and other celebs (not pictured) DJ Khaled, Mack Maine, and DJ Clue. And Adrienne Bosh and Chris' daughter Trinity kicked it.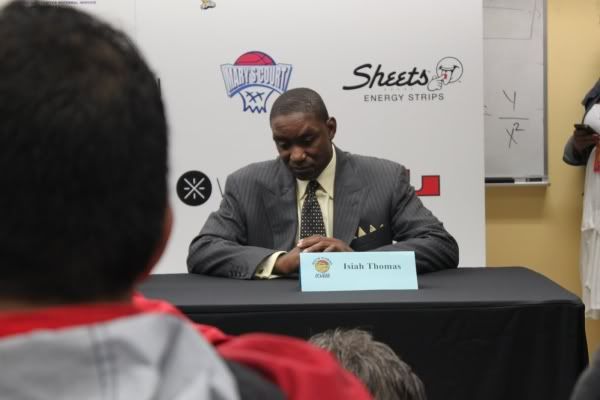 During the press conference, D-Wade mentioned how tonight's game was like any other game. He said he ate the same Pregame meal, massage and long shooting workout, which is a regimen, he follows for every game. When asked about the lockout, Wade told the press:
"This is very unfortunate, this situation, to be in when you have two sides that at the end of the day have the same goal, just two different ways of getting there."
He also added,
"...We're here tonight, giving back to our fans and what they deserve and letting them know that no matter what's going on with our situation, we're going to play the game and play at a high level."
Here's some video:
Photogs: TheYBF.com/Tamargo
​ ​
​ ​ ​