*UPDATED WITH DOCS* SPLITSVILLE...THAT WAS QUICK! Kim K. Filing For Divorce From Kris Humphries!
Oct 31 | by Natasha
Well that was quick. And can't say we're surprised. Reports say Kim Kardashian is indeed filing for divorce today from her husband of 72 DAYS, Kris Humphries.
Deets on what she wrote on her divorce petition and who she snapped up as her divorce lawyer inside....*UPDATED*
*UPDATE 1* CLICK HERE for the divorce documents. Kim checked a box stating the court shouldn't award spousal support. And all jewelry (i.e. her umpteen karat diamond wedding ring) is separate property. Meaning they both keep what they have--nothing will be returned/shared.
*UPDATE 2* Kim's statement: "After careful consideration, I have decided to end my marriage. I hope everyone understands this was not an easy decision. I had hoped this marriage was forever, but sometimes things don't work out as planned. We remain friends and wish each other the best." Kris Humphries says he didn't know she was filing until this morning. And he wanted to make it work.
Now that the wedding circus is over and all the money was made, Kim can get rid of her prop. TMZ reports Mrs. Kardashian Humphries (she actually never changed her name officially) is indeed filing those papers today in Los Angeles.
Her good friend and producer of all her shows, Ryan Seacrest, confirmed on Twitter saying, "Yes, @KimKardashian is filing for divorce this morning. I touched based with her. Getting a statement in just a few minutes."
She grabbed up superstar divorce lawyer (of course) to the stars, Laura Wasser. And she cited "Irreconcilable Differences" on the papers, which apparently TMZ already caught a glimpse of in some way.
The date of the separation is listed as October 31st, and Kim is not seeking annulment. After a multi million wedding that spun (2) 2-hour specials and all the hoopla leading up to it...was it worth it? Probably for Kim's pockets. But what about Nets star Kris Humphries who is still facing an NBA lockout? He was already dropped by the Kardashian's agent amidst rumors of them breaking up. Hmm....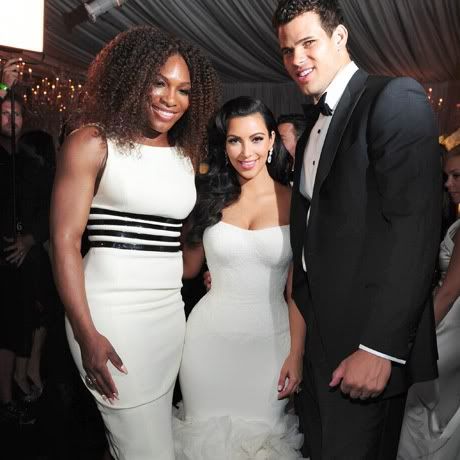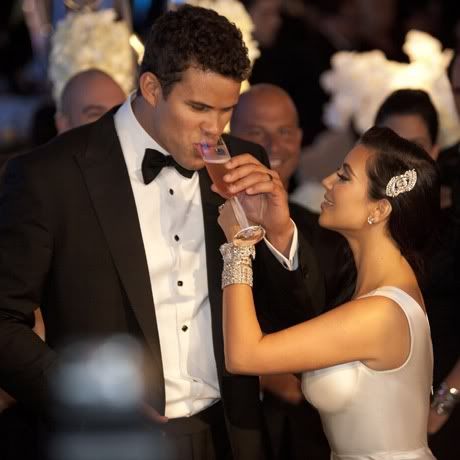 If anyone saw their "wedding special" on E!, it seemed like these two didn't really even want to get married. But all the pomp and circumstance pushed it along. But will all of this separation filing be for another show of theirs and they end up staying together anyway? Wouldn't be surprised about that either. I'm sure a newlywed show, divorce show, pregnancy show, post-divorce show, and the list goes on were already in the works anyway. Anything that makes for a show, makes good for them.
*UPDATE* TMZ reports the reason for ending their marriage (aside from the fact this didn't seem real in the first place) was because Kris wanted to move back to Minnesota and Kim wanted to stay in L.A. for her "career" and they thought they would just figure it out after the wedding hoopla. Sigh.
Sources close to the former couple tell TMZ ... one of the main points of contention in the marriage was where the couple would live after all of the wedding madness finally died down.
We're told Kris was passionate about eventually settling down in Minnesota, where he's from ... and believed Kim was on board with the plan. She wasn't.

Sources tell us Kim -- who's from L.A. -- wants to stay near her family ... and she also feels that staying in town is the best thing for her career.

So why didn't this conversation come up before the $10 million wedding? We're told the two talked about their future ... but got caught up in the hooplah and figured they would simply figure it out after they tied the knot.
Sources say it's not a nasty break-up ... but we're told the two have come to a realization that it's not a long-term fit.
Maybe I'm old fashioned, but maybe that's why folks like to date longer than 60 days before getting married so they can figure out the simple things like...oh, where you're going to live. Just sayin'....