SICK LIST: Kelly Rowland RECOVERING In L.A. + Rihanna RECOVERING From Her IV Drip In Sweden
Nov 01 | by _YBF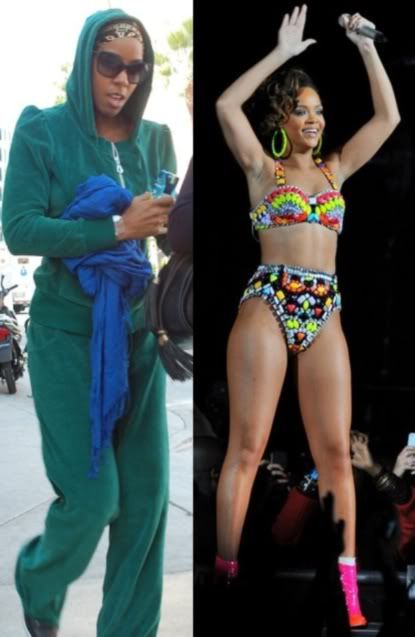 Two of the hardest working chicks in the biz were both grounded over the past few days with illnesses. No Halloween fun for them. Get updates on Rihanna's struggle with the flu and Kelly Rowland's mystery illness inside....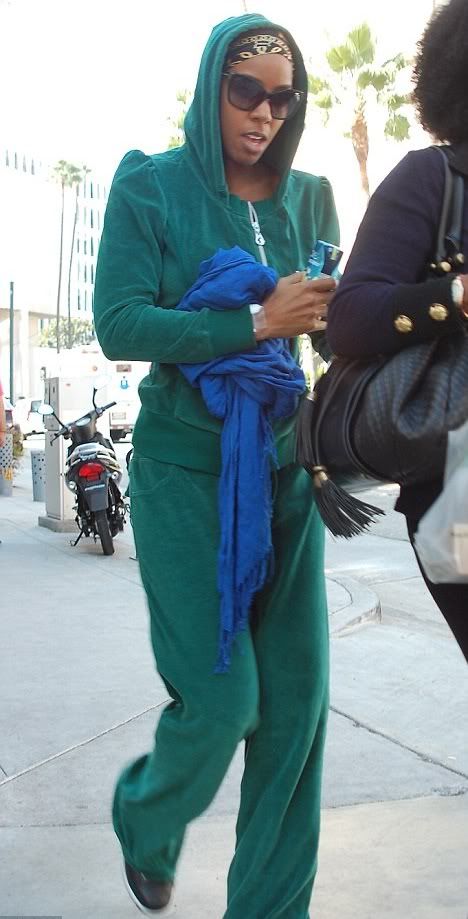 Last week, Kelly Rowland raised eyebrows after she left Europe in a haste and boarded a plane bound for L.A. following a big fight with fellow "X Factor: UK" judge Tulisa Contostavlos. The problem was though, the folks at "X Factor" didn't know she'd left the country.
The -ish hit the fan when Kelly reported that she couldn't return for tapings because she had come down with a very "rare" viral throat infection.
She told the Sun,
'I'm so sick - I have no idea what is wrong with me, but I have the worst sore throat. It got so bad that I stopped eating and drinking and got so dehydrated the doctor put me on a drip. 'Even now I can't swallow anything - not even my own saliva. The doctors don't even really know what's wrong, either. They say whatever I have is extremely rare.'
Last night, a source close to the show told People Magazine UK,
'Kelly has been told it's time to make her mind up. Everyone is supportive of the fact she is ill but other bosses are annoyed at the situation. She doesn't want to quit. She is adamant that she isn't worried about the row she had with Tulisa and wants to return but she has to give the ­producers her word – and fast.'
And despite looking decent in L.A. yesterday in this green track suit, Kelly says she is STILL waiting on the "OK" from her doctor to fly back to the UK.
And I hope she gets it soon because the head man in charge, Simon Cowell, has given her a 48-hour ultimatum to confirm if she plans to fulfill her "X Factor" duties.
Time will tell....
Also on the sick and shut in list:
Rihanna was forced to cancel a show for her Swedish fans after contracting the flu.
She recently tweeted a photo from the hospital after being put in an IV drip,
'Sorry, Malmo!'

'I am sorry to everyone who was coming out to my show in Malmo Sweden. I was so excited to perform for you all. It would have been a great time…so much better than being sick with the flu, ugh! I'm really disappointed I couldn't be there.'
Reps for Live Nation have not confirmed if Rih Rih will be able to make her other scheduled tour dates this week.