Lance Gross Finally Confirms He's Off The Market...
Nov 04 | by Natasha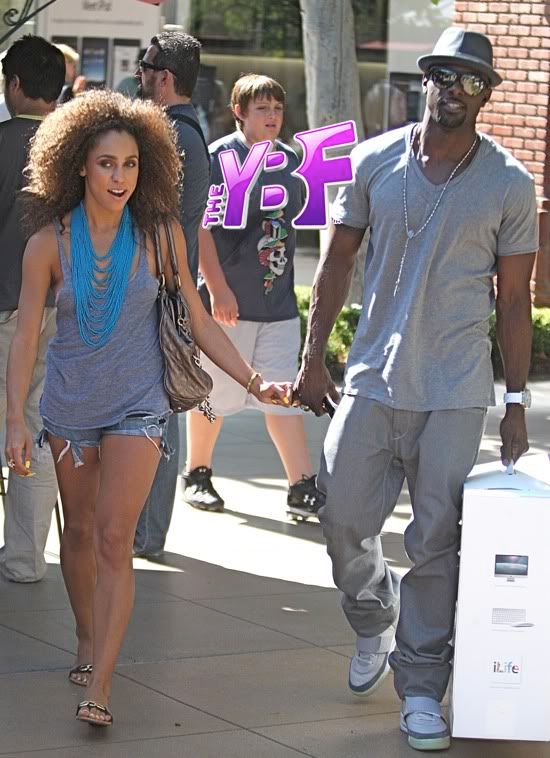 In what-we've-known-for-like-ever news of the day, actor Lance Gross just confirmed his sexy self is off the market. Check out how he let the world know about him and his girlfriend Rebecca Jefferson inside...
After first being spotted out hand-in-hand shopping at The Grove in L.A. over a year ago, Lance denied being in a relationship with Rebecca...or anybody. Barely even admitted he knew Rebecca, who's a stylist in L.A., despite being seen with her on several occasions. Maybe it was because he was fresh off his breakup with fiancee' Eva Marcille. But all that's changed.
He just changed his status on his personal Facebook page tonight from "Single" to "In A Relationship." And we all know what that means when you're Facebook Official. Aaahhhh.....real love. By the way, Lance wil also be starring in Tyler Perry's upcoming movie The Marriage Counselor as "Brice" alongside Jurnee Smollett (who plays his wife), Vanessa Williams (who plays his mother-in-law), Brandy, and Kim Kardashian.
Check out Lance skydiving with girlfriend Rebecca on his birthday this past summer (4:05 mark)...in case you missed it.