EXCLUSIVE: Model Claims SELITA EBANKS PUNCHED & ATTACKED HER At A Club In Miami....And We've Got The Bruised Up Pics!
Nov 08 | by Natasha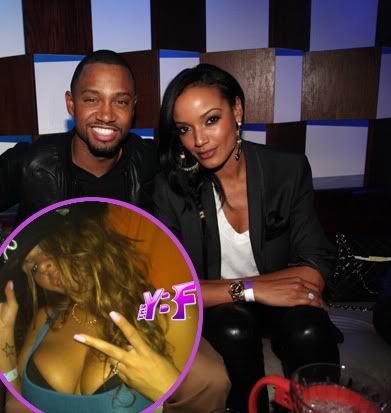 This doesn't sound like normal model behavior. Just days after we exclusively broke the news that Victoria's Secret model Selita Ebanks is dating "106 & Park" host Terrence J., we've learned that Selita allegedly attacked a model chick in Miami this weekend. And it was all because the alleged victim got too close to Terrence.
Exclusive pics and deets inside....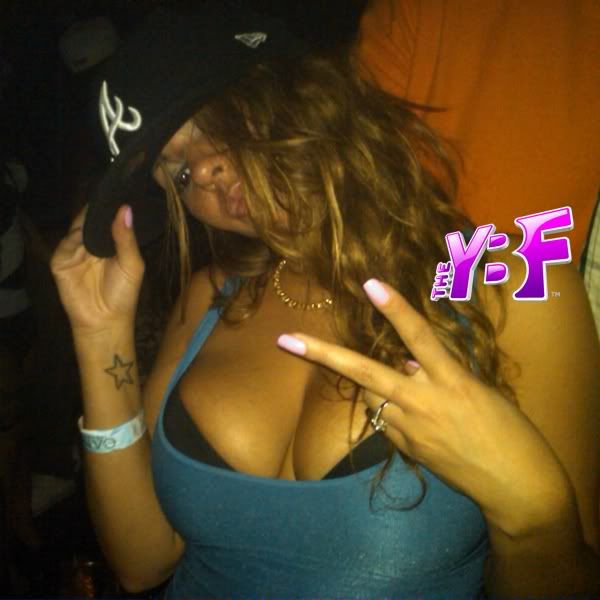 33-year-old magazine and video model/casting director, Liza Irizarry, just filed a police report against model Selita Ebanks, who she claims PUNCHED her in the face after Liza gave Terrence a friendly greeting. Here's what allegedly went down:
Liza tells TheYBF.com that while arriving at Miami's DREAM Nightclub in Miami around 5am this past Sunday morning, she crossed paths with her old friend Terrence J whom she never dated, but has known through the industry for years. As he was exiting the club, Liza, who was arriving, says she simply told him "Hello," and gave him the usual friendly kiss-on-the-cheek greeting.
That's when the ish went left. According to Liza, Selita, who was standing behind Terrence, yelled out "Don't be kissing on my man!" and instantly swung her fist at Liza's face. Liza says Selita's girlfriends who were with her also got in on the fight, throwing several slaps and punches at Liza's face and body. She says she got jumped by multiple girls all at once...and it all happened quickly.
A male friend of Liza's girlfriend broke it up, along with a bouncer, and escorted her and her bloody nose to the bathroom.
What did Terrence do throughout the catfight? Liza tells us, "He did nothing. I even texted him later to tell him that wasn't cool and asked him what the hell was up with Selita. I never disrespected either of them. He never responded."
Pics of Liza and friends at Cameo nightclub before the fight (at Dream nightclub):
And pics of the bruises and swollen nose she claims Selita and co. gave her:

Liza says she felt fine at first. But later Sunday evening, she woke up to a pillow full of blood and extreme pain in her nose. She says as of today, it's still too painful to even wear sunglasses.
"It's classless and ghetto," Liza tells TheYBF.com about the incident. "I wasn't planning to swing at her. The only reason I swung at her was because she swung at me. I just can't believe she did that. I believe she was drunk honestly. They clearly had a few drinks that night."
Selita's manager denies all claims telling us, "Selita Ebanks was not involved in a physical altercation in Miami. This story is false." We contacted DREAM nightclub who says they are unaware of the incident.

Story developing...
A few modeling pics of Liza's: