Chrissy & Jim Jones SHUT DOWN Q's About Marriage & Yandy At "Love & Hip Hop" Season 2 NYC Dinner
Nov 12 | by Natasha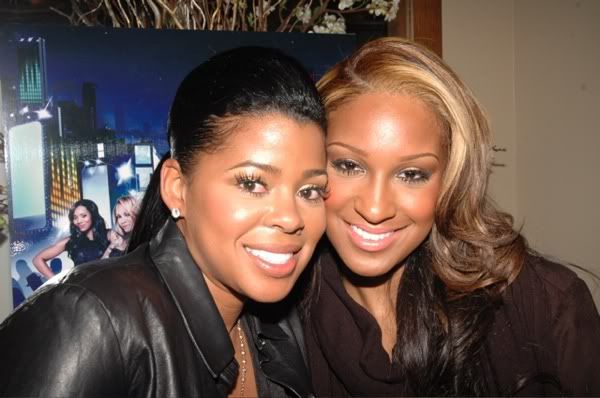 The cast of season 2 of "Love & Hip Hop" hosted a premiere preview dinner party at Pranna in NYC. Not surprisingly, the co-stars Chrissy Lampkin got into boxing matches with this season and last--Kimbella, Somaya, & Yandy--were all missing.
We've got all the deets from inside last night's dinner and what to expect on November 14th. And which questions these reality folks did and didn't want to answer inside...
Olivia & Chrissy were the only main cast members there for last night's dinner party. Mama Jones & Emily B. were missing as well. But we do know Em's fam had a birthday party in Miami this weekend.
From the looks of the premiere episode, the producers didn't hold back for season 2! They kicked it off with heated drama. From Mama Jones making a diss song about Chrissy to Kimbella getting sucker punched after revealing her secret about rapper Fabolous. The two new chicks--Yandy & Kimbella--do appear in the first episode, but it becomes clear Chrissy will be dominating the entire season.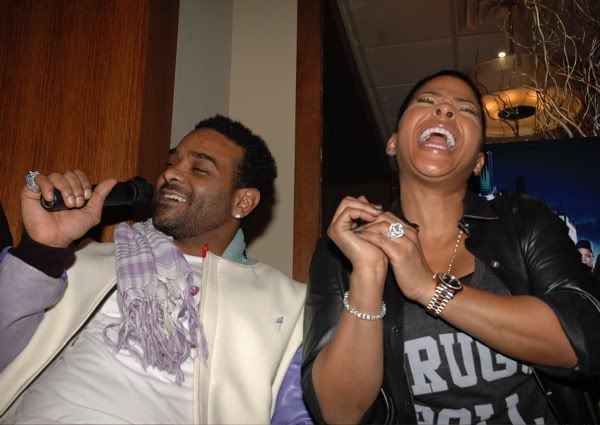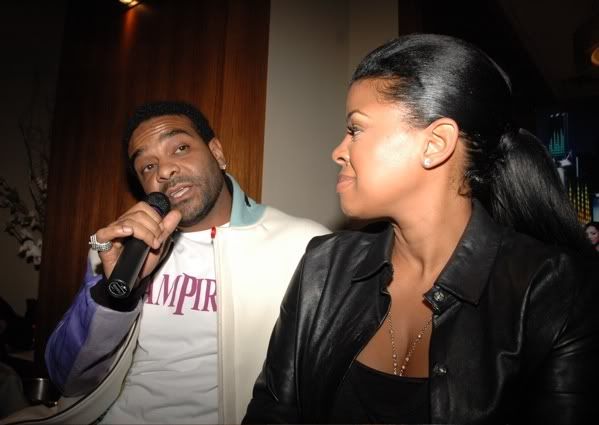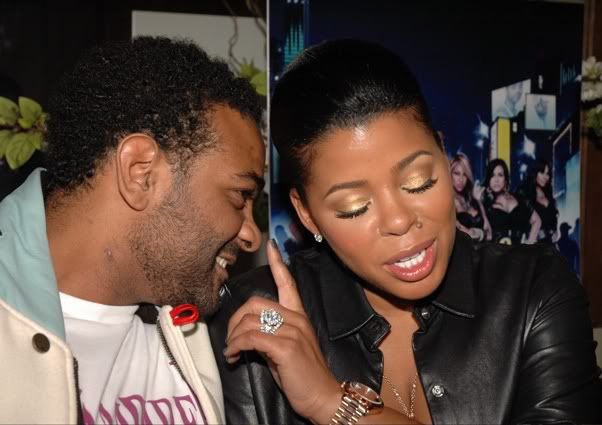 Jim Jones & Chrissy tried to be extra mum last night about the ish we really care about--like Chrissy beating down both Kimbella and Jim's ex-manager Yandy. When asked about their current relationship with Yandy, Chrissy says she "isn't discussing her."
Peep that FAT diamond ring on Chrissy's ring finger (above)? When asked about the status of their wedding plans (seeing that we still ever heard an explicit YES from Jimmy after Chrissy's proposal last season), Jimmy shut that down saying the media was getting too intrusive. Ummm...you showed every aspect of your relationship on tv...but now it's too intrusive to ask about it? OK Jimmy...
Chrissy did reveal, though, that she and Kimbella just met each other for the first time on the first day of taping. Despite the fact their men have been in the Dipset clique together for years.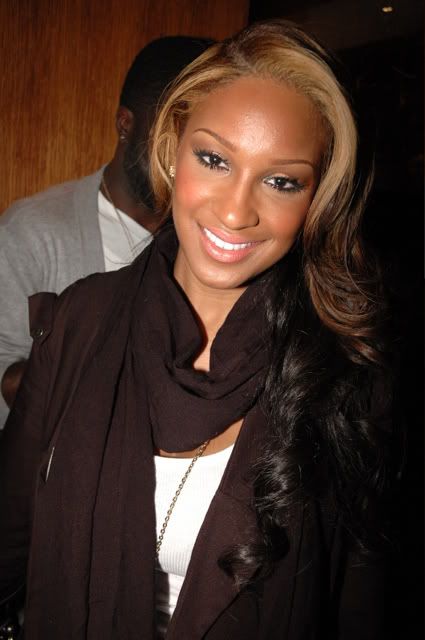 When Olivia was asked about her new baller boo Tarence Kinsey, she dismissed questions with a "Good night." Maybe she learned her lesson about running her mouth about the men she's getting it in with. Remember the Darelle Revis situation?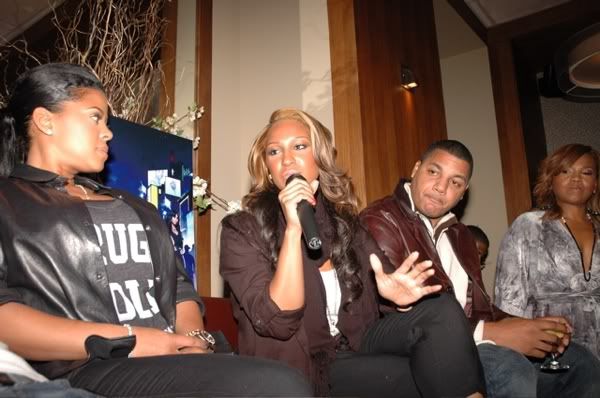 But her manager Rich Dollaz (above on the right) didn't hold back about his arch nemisis on the show, Somaya Reece.
When we asked if he'd ever work with her, he responded, "I don't believe in what she does. Im not buying what she selling. We all know she is a compulsive liar. At the end of the day if you ain't buying it...how can I sell it?" Alrighty then.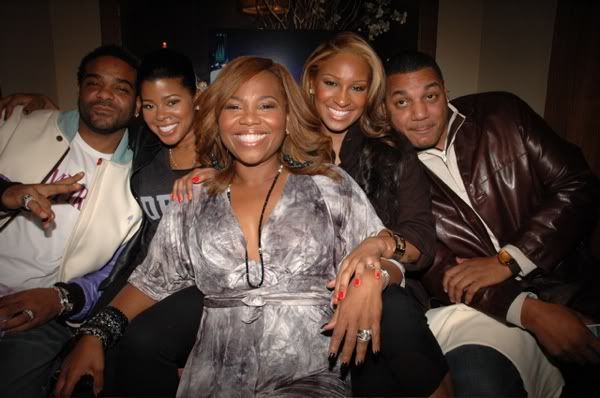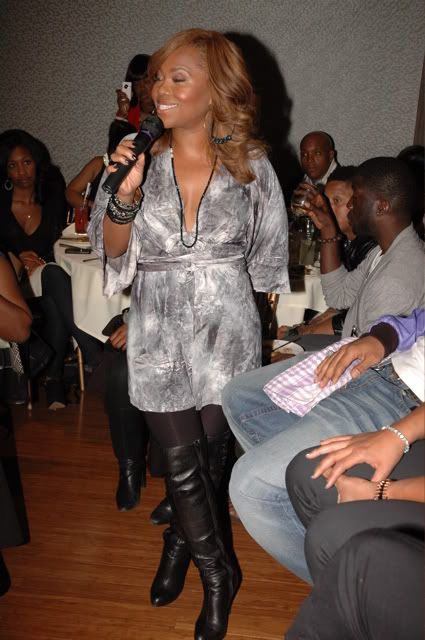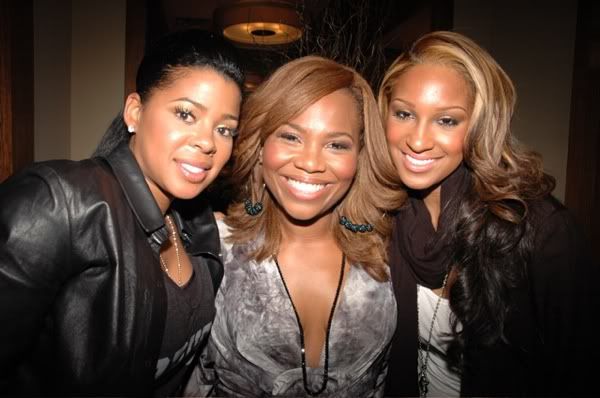 The show's creator Mona Scott-Young was on hand last night and snapped some pics with the cast.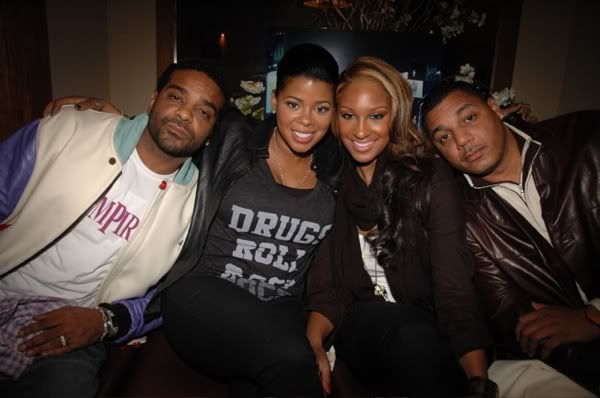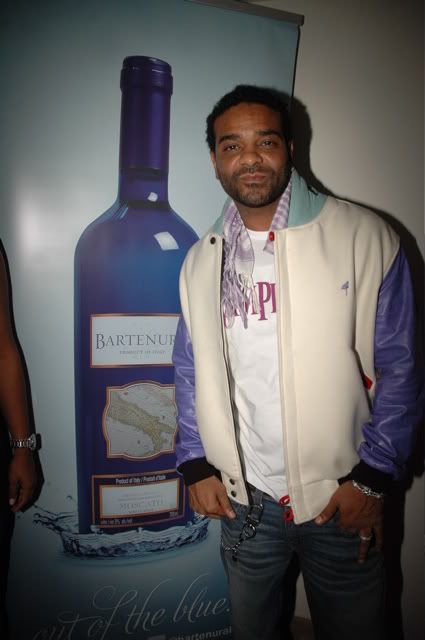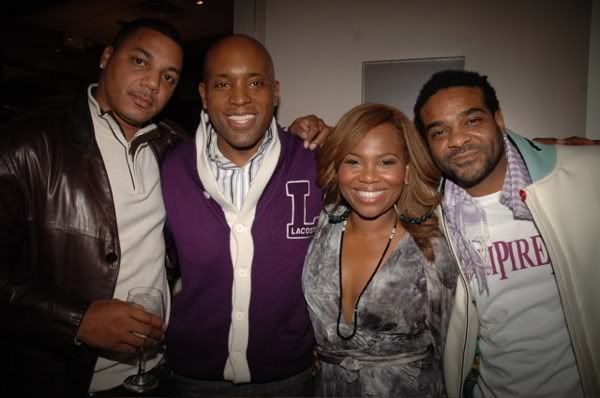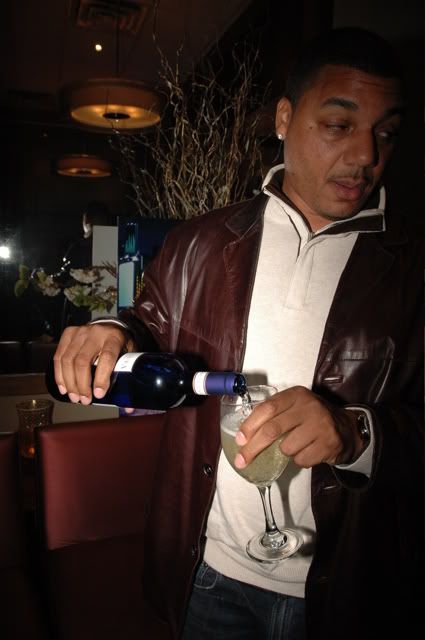 Jimmy & Rich made sure they were extra nice with the liquor.
And a pic of Chrissy's Fall-Winter 2011 Puck Louboutin pony booties for last night's occasion.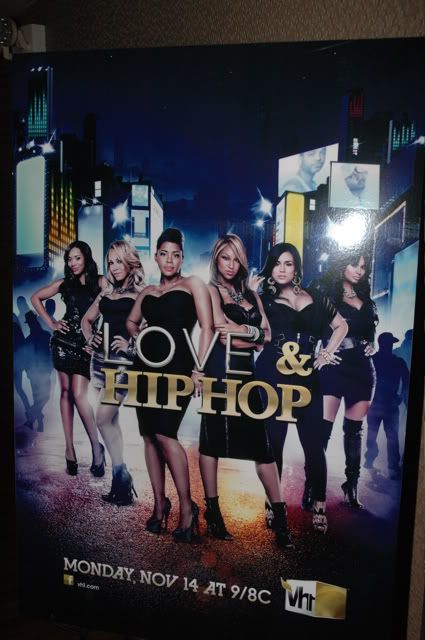 You ready?
Here's a sneak peak from Monday's premiere:
Chrissy takes Jim to the jewelry store to replace the engagement ring he 'lost.' Meanwhile, Emily tells her daughter about her plans to leave Fab.